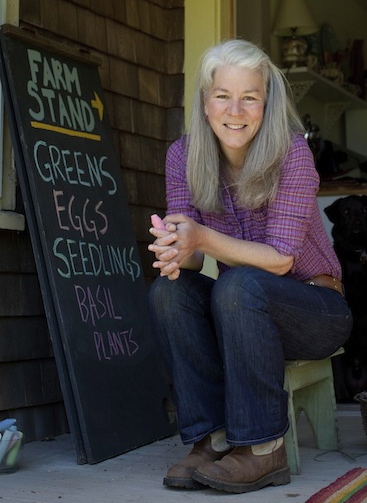 Well, that would be me, Susie Middleton. Cook/writer/farmer. All around happy girl. For years I got to be chief editor of Fine Cooking magazine; now I write cookbooks and grow vegetables and raise laying hens. Yes, I did take a flying leap from a steady job in a nice suburb to a completely new life on a farm on an Island (Martha's Vineyard), but that was six years ago (already!), and I have settled in like a pig in a cool muddy hollow on a hot August day. Granted the wardrobe allowance is quite a bit smaller (so is the everything-else-allowance) but every day is Casual Friday and unlike the office (and more like kindergarten) there is recess out on the playground several times a day.
The playground is a little place called Green Island Farm in the rural town of West Tisbury in the middle of the Island. How I got there (here?) is a fun tale I tell in my new book, Fresh From the Farm: A Year of Recipes and Stories (The Taunton Press, February 2014.) Fresh From the Farm is a cookbook that follows the seasons on the farm, with recipes like Gingery Strawberry-Rhubarb Crisp with Brown Sugar-Pecan Topping and Breakfast Tostadas with Scrambled Eggs, Sweet Corn, Cilantro and Fresh Salsa. Sounds good, huh? But Fresh From the Farm is also a story, with a narrative, 200 photographs (some from me!) and an appendix of drawings from my partner, Roy, too. Hardback. Very excited. Can you tell?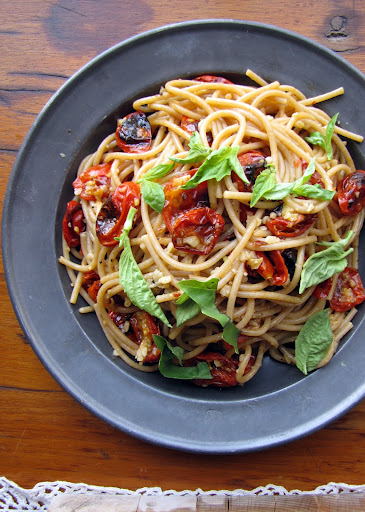 Let's see. I am an Expert in Vegetable Cooking. Okay, that sounds a bit strange; I should say I love to cook vegetables and go out of my way to explain different ways to cook them so that everyone (not just vegetarians or aesthetes) can enjoy them. So in my first book, Fast, Fresh & Green (Chronicle Books, 2010), I detailed 9 different ways to cook vegetables for weeknights. Then in The Fresh & Green Table (Chronicle Books, 2012) I went a step further and showcased veggies in main courses: soups, salads, pizzas, gratins, galettes, savory tarts, ragouts—the kinds of familiar dishes we all like, just with more vegetables.
What else? I still write for Fine Cooking magazine, my very favorite and with a most excellent website. (Disclosure: I am now called editor at large for Fine Cooking!) And I develop recipes for Vegetarian Times. (Yes, vegetarian recipes, though I am not vegetarian.) I write for other magazines sporadically and the Huffington Post occasionally. And I am an enthusiastic fan/sometime contributor of/to the Edible family of magazines. (Sixburnersue will soon be a featured blog at Ediblefeast.com.)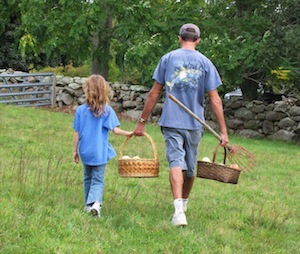 What I do here at Sixburnersue is very regular though: I post a blog at least once a week, if not twice. I started out four years ago concentrating on the vegetables and standing mostly in the kitchen, but as my life changed and my roots grew tangled into the soil, I began to write more and more about the farm and my life on it with Roy and (now) 11-year-old Libby Riley. And rescue dog Farmer. And 500 laying hens. And a farm stand, a hoop house, and a lot of vegetables. I still try to rotate the farm posts with recipe blogs, but often I can't publish the recipes I'm working on because they're for a future project.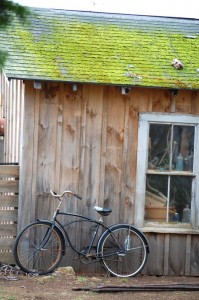 I am dangerous with the camera: I have absolutely no idea what I'm doing, but I really like it.
I also write essays. (Here on the other side of the big mid-life change-up, I'm fascinated by the spiritual side of life). I teach a cooking class or two, help when asked to support our most excellent local food champions, Island Grown Initiative and Island Grown Schools, talk on the radio, sometimes get in front of the camera, but mostly (and stubbornly) spend my time at home, where I am happiest. (And I still write poetry.)
Stats: Born, Washington, D.C. (You guess the year.) Girls school. (Holton Arms, amazing education, very grateful. Here's an article about me in a recent alumnae magazine.) Duke University, English and Religion. Wrote poetry. Went to New York City. Started working life at Seventeen magazine. Next stop: Sailing World magazine. Left magazine editing to go to culinary school (Peter Kump's, now ICE; I'm in the Alumnae Hall of Achievement!); cooked in restaurants, did a little food writing, returned to office world and editing by taking job at Fine Cooking magazine. Didn't realize when I sat down in my chair in that cubicle, all squirmy in my new stockings, that I'd still be there 11 years later. Yikes. You know the rest (well, some of it).
Photo credit, top: Kathleen Dooher. Bottom two: Susie Middleton.
To watch a video of Susie giving a "sneak peek" of Fresh From the Farm, click here.