Just a quick update to let you know that Simple Green Suppers is off and running. We had a really awesome launch party at Morrice Florist. And we're getting some great buzz! This week I'm guest-hosting the Instagram feed of my publisher @Roostbooks so please follow along to ogle some of @randibairdphoto's amazing photos. You'll even get a glimpse at some great photos (like the one above of Little Gem and baby red Romaine lettuce, and the one of cherry tomatoes below) that didn't make it into the book. (We took a ton of photos.) And while you're at it, be sure to follow my Instagram feed @sixburnersue. If you've gotten the book and are enjoying it already, we'd really appreciate a 5-star (!) review on Amazon!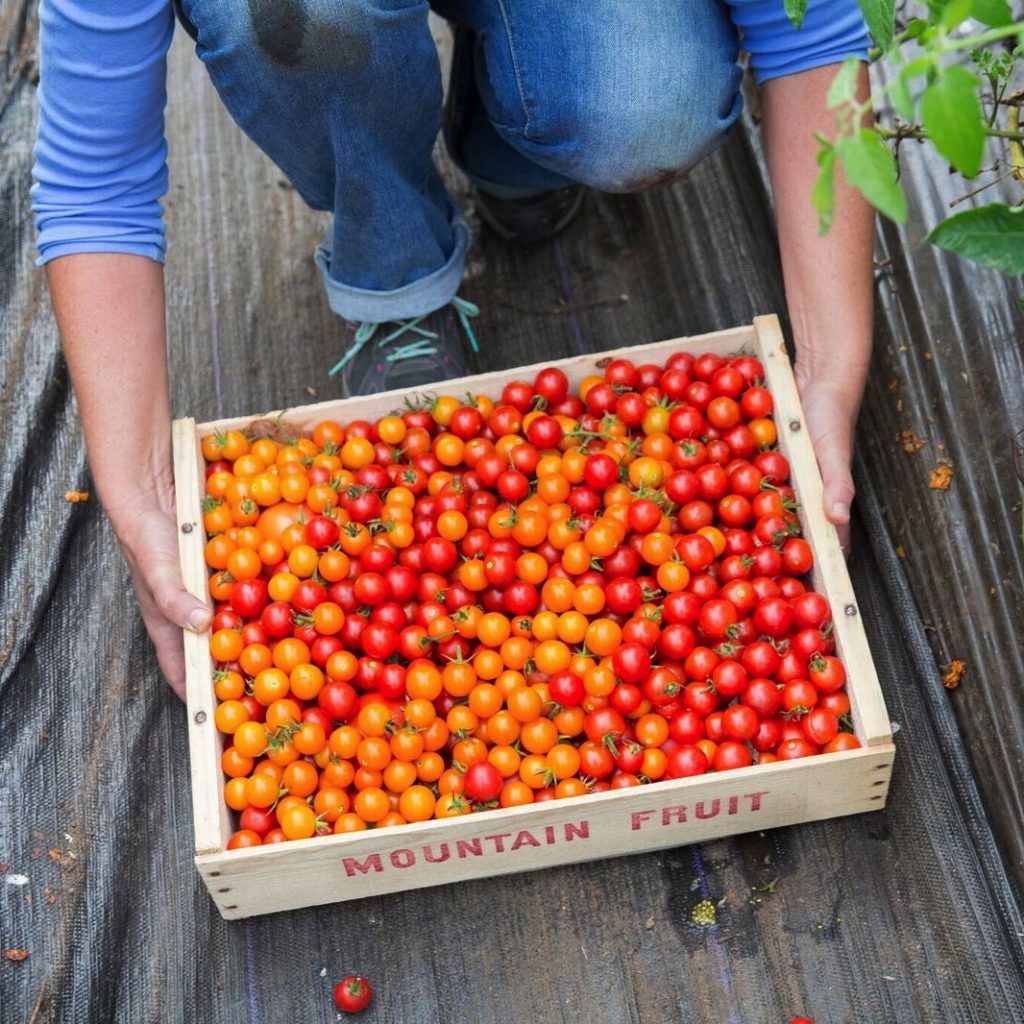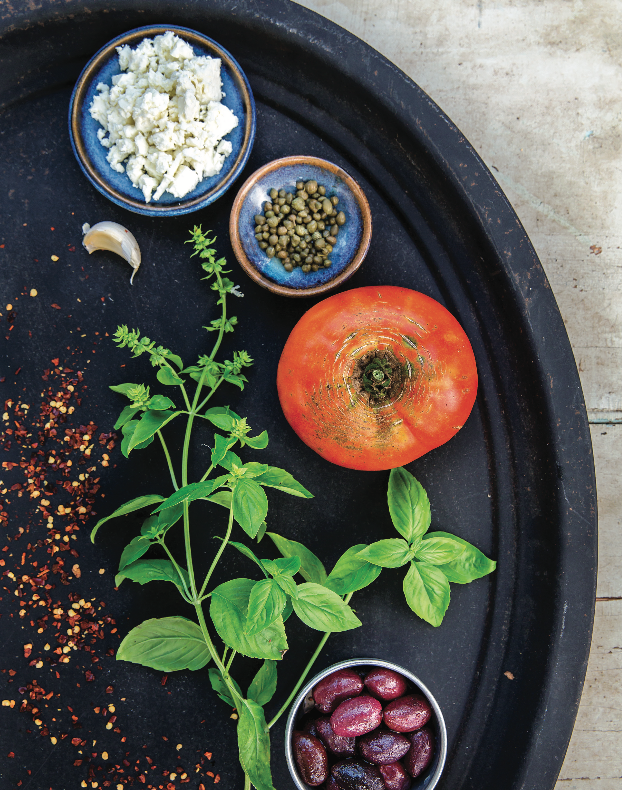 Just published this week–a great feature in Martha's Vineyard Magazine (photo below) highlighting some of the recipes from the Toast chapter (with my, ahem, opinionated viewpoint on the best way to make toast!). And a feature blog on MindBodyGreen using leftovers from the Baby Potato, Greens, and Chickpea Hash in dishes throughout the week.
I've been doing some radio interviews and tomorrow I'll return to my favorite–The Food Schmooze with Faith Middleton on WNPR.  Back in my Fine Cooking days, I used to ride up to New Haven every few weeks to be on the show with Faith and Chris Prosperi, and it was so much fun. 
In just a few weeks, I'll be at the Grand Tasting at the Martha's Vineyard Wine Festival (Saturday, May 13), so if you happen to be going, stop by my table! And I promise I'll let you know about other events and news coming soon. (Garden is getting going too.)
In the meantime, I leave you this teaser from today's Instagram activity. Quick Roasted Beet, Arugula, and Wheatberry Salad with Strawberry-Balsamic Dressing. (That would be on page 40 in the book!)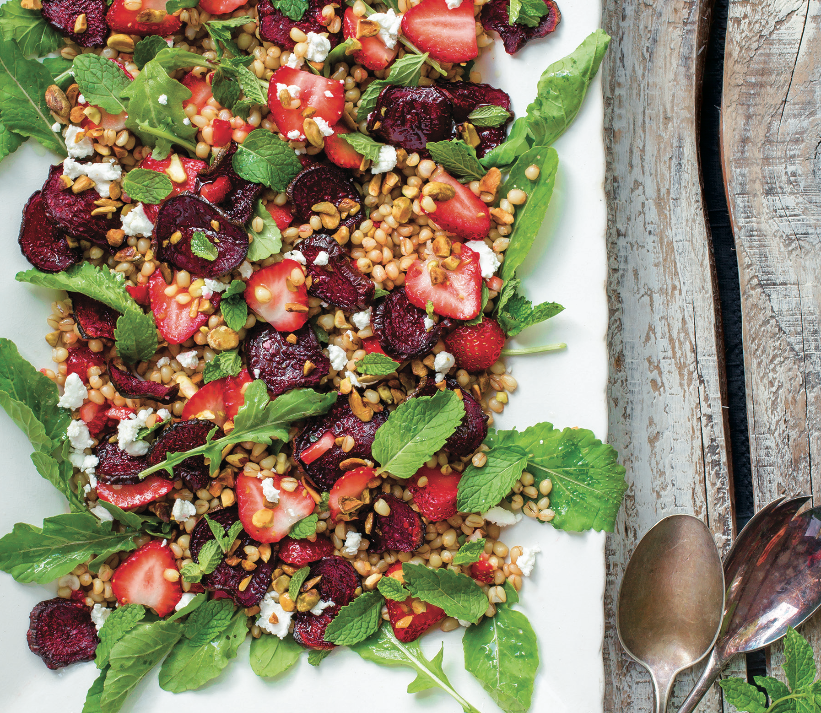 All photos here by Randi Baird Photography.