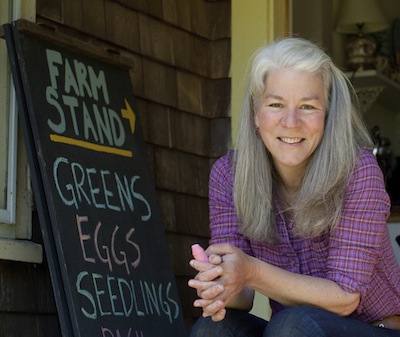 Welcome! You've arrived at sixburnersue.com, where cook/writer/farmer Susie Middleton blogs about all things vegetable (tips, techniques, & recipes) as well as a life full of grace on a small farm on Martha's Vineyard.
With 500 laying hens, one rooster, three pigs, four ducks, 30 kinds of veggies, a farmstand, a hoop house, a tractor, a dog, and, oh, a family, it doesn't get much better than this. (Well, the old farm house is mighty cold in winter!)
Susie is the former chief Editor (and current Editor at Large) for Fine Cooking magazine and her third book, Fresh From the Farm: A Year of Recipes and Stories, will be published in February 2014 by The Taunton Press.