Welcome to Sixburnersue.com !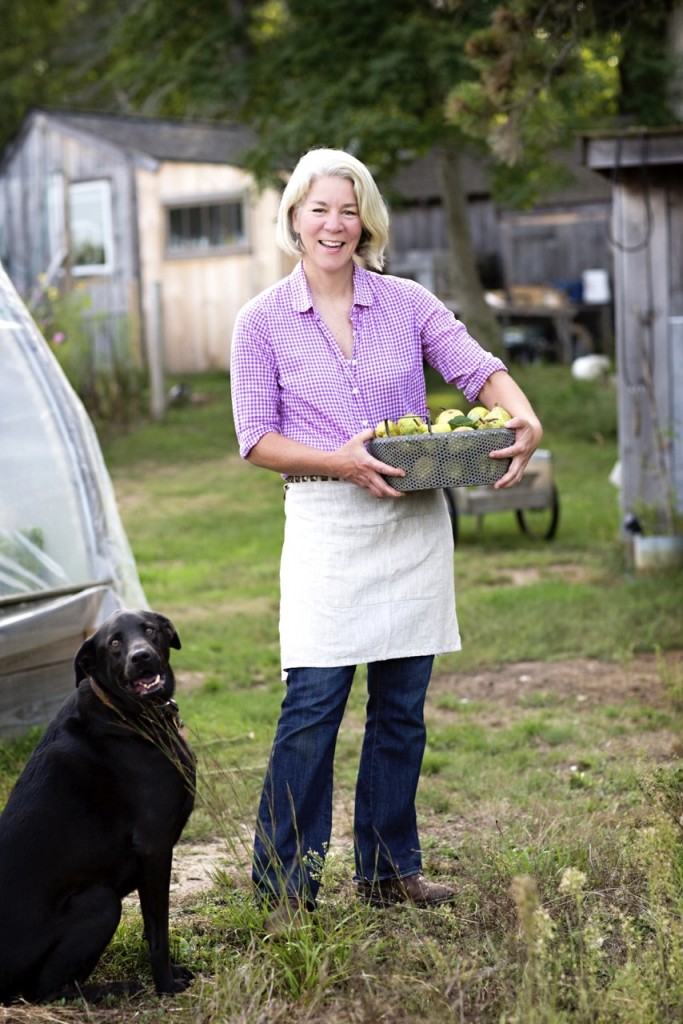 You've arrived at cook-writer-vegetable grower Susie Middleton's website, where Susie (that's me!) formerly blogged about all things vegetable (cooking and growing), and about the joys—and challenges—of pursuing a simpler life here on the Island of Martha's Vineyard.
After writing four cookbooks and farming for eight years, in 2017 I returned to a full-time job with the Vineyard Gazette Media Group, where I am special projects editor and editor of the website cookthevineyard.com.
So if you enjoyed reading my blog here at sixburnersue, please take a minute to subscribe to Cook the Vineyard's free newsletter!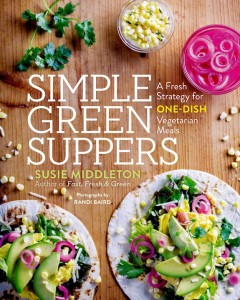 I'm still super excited about my fourth cookbook, Simple Green Suppers: A Fresh Strategy for One-Dish Vegetarian Meals and would love for you to check it out if you haven't already. I cook from it constantly; it just has so many great recipes and strategies for eating vegetarian deliciously. And I so love all the amazing photos by Randi Baird.
Yes, you can order on Amazon by clicking here but you can also order directly from IndieBound.org, which supports your local bookstore (hint-hint) or from many other booksellers if you click here.  My wonderful publisher is Roost Books, and our distributor is Penguin Random House.
Just a little  background on me: I'm the former chief editor of Fine Cooking magazine. I moved to Martha's Vineyard in 2008 and wrote my first cookbook, Fast, Fresh & Green (Chronicle Books 2010), followed by The Fresh & Green Table (Chronicle Books, 2012) and Fresh From the Farm: A Year of Recipes and Stories (Taunton Press, 2014). My first two cookbooks were each chosen by NPR as a top summer cookbook, and Fresh From the Farm was chosen as one of NPR's Best Cookbooks of 2014 and one of The Boston Globe's top 2014 cookbooks.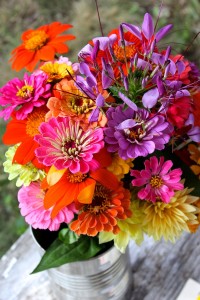 I began farming and selling my vegetables and flowers on Martha's Vineyard in 2010. Today I maintain a personal kitchen garden, but I am no longer operating a farm stand.
I'm a long-time contributor of articles, recipes, essays, and photographs to many magazines. (Today I write regularly for both Martha's Vineyard magazine and the Vineyard Gazette, and I still contribute to Fine Cooking magazine.)  I have been putting words and pictures together since I was a tot, so I am officially obsessed.
And by the way, that is my best buddy, rescue dog Farmer, pictured above. He is a love. Thank you to Randi Baird for the photo.
Follow me on Instagram, Twitter, and Facebook. Thank you for visiting! 
---