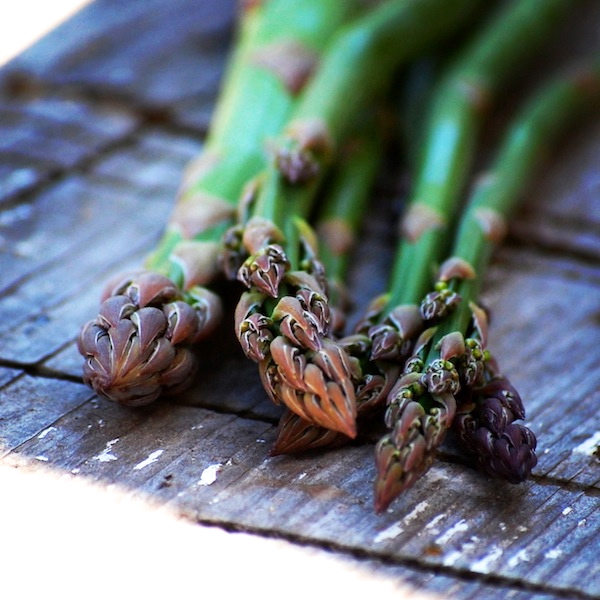 I forgot about the asparagus. I mean, I forgot to go check and see if there was some to harvest this week. How could that happen? I mean it's only the coolest and most delicious thing growing right now. Fortunately, when I went down there this afternoon, only a few spears had gotten away from me–shot up into the sky, tips set to burst open like little rockets.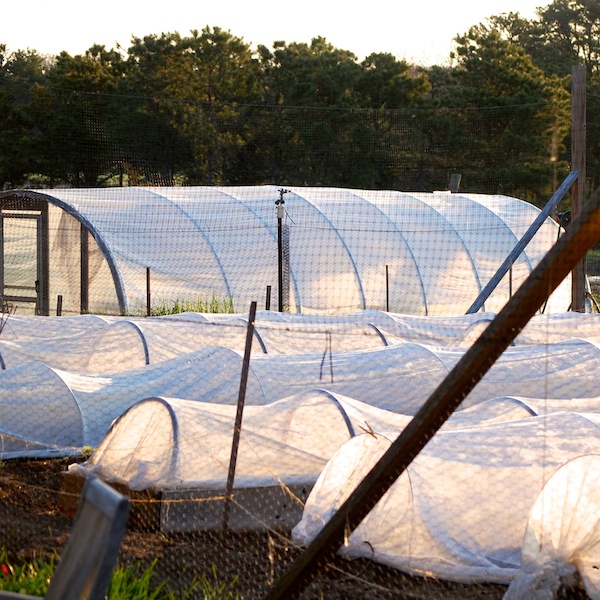 It happened because we are busy. This is a snapshot of the market garden which I took this morning. This year, the market garden is going to be filled almost entirely with greens and other things that require cover at this point, so it is not a very bucolic look. Waves and waves of Agribon (fabric row cover). Underneath lie baby bok choy, kale, chard, germinating carrots, japanese turnips, radishes and lettuce–all things we  have been planting like crazy. Fitting all that row cover over the hoops and stapling or weighing it down is a particular nuisance (it has to be uncovered for watering), but yes, we did sign up for this!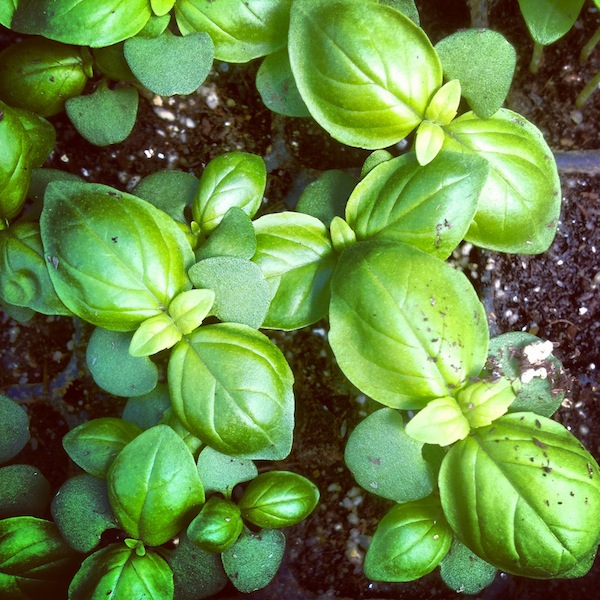 We're still moving some seedlings (like the basil above) in and out of the house every morning, which is a bother, but until we get warmer nights, even the hoop house won't quite do for these things.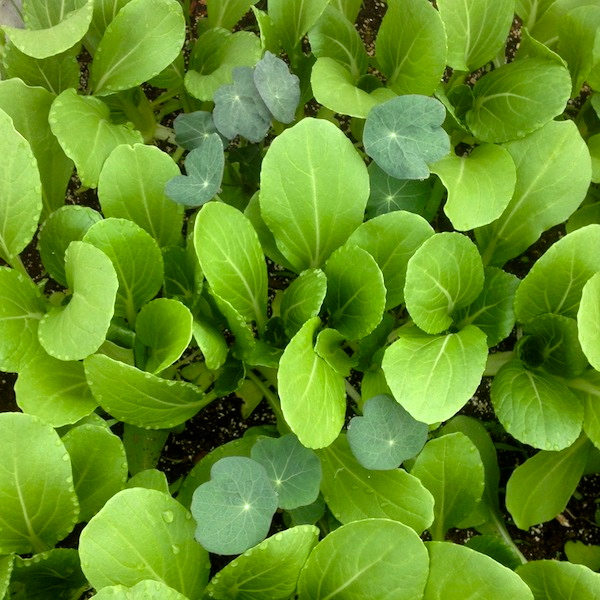 Fortunately, I think our timing in the hoop house will be good–not long after these baby bok choy are ready to harvest, it will be time to plant the basil where they came out.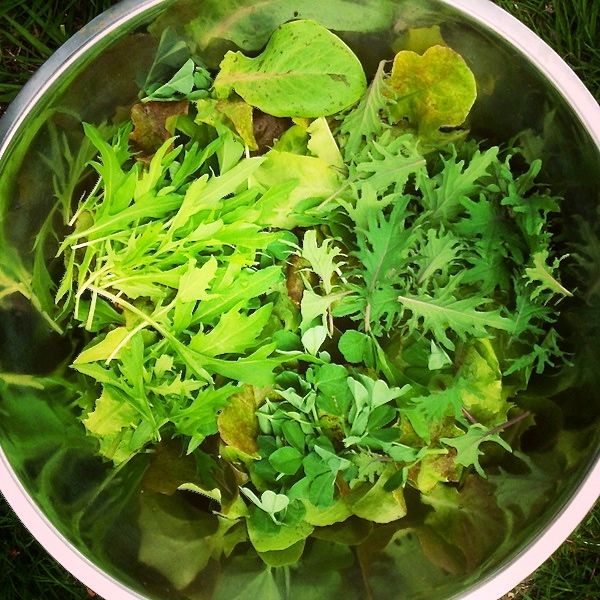 You'll be happy to know that I haven't forgotten to harvest the salad greens in the hoop house (unlike the asparagus). That would really be impossible since we are starting to sell them at the farm stand. Naturally, some of these make it into the house, so we are enjoying some mighty fine salads around here. Might be time for a little asparagus in that salad.
Or we might make asparagus fried rice! Yet another thing I forgot about–this recipe I developed for the latest issue of Martha's Vineyard magazine!