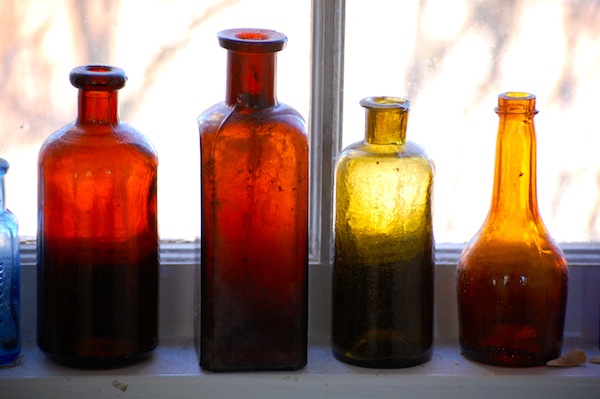 Wherever you are, I'm sure you're cold. If you're in Minnesota, God bless you. Roy spent his elementary school years in Duluth and he has vivid memories of walking to school through snow banks much taller than he was. Martha's Vineyard is downright tropical compared to that.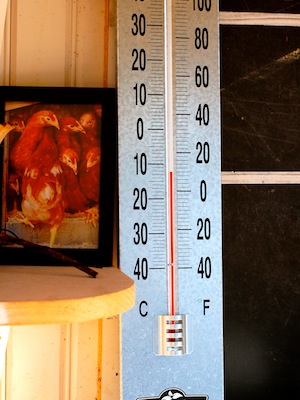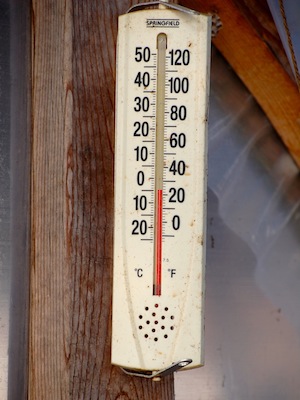 Thought you might like to see our thermometers here. It was 0° when Roy first went out, but by the time Farmer and I got our gear on, it was  8° on the farm stand (right) and 24° in the hoop house (left). The hoop house was warming up pretty rapidly in the sun, too. Inside, the greens are covered by both a layer of fabric row cover and a layer of plastic, so they should be okay. Lettuce actually withstands very cold temps (due to a sort of anti-freeze effect) as long as it doesn't get direct frost or cold wind. We have kale, broccoli, and arugula under cover, too. I'm hopeful.
In the garden, the parsley seems to miraculously radiate a green glow, despite everything.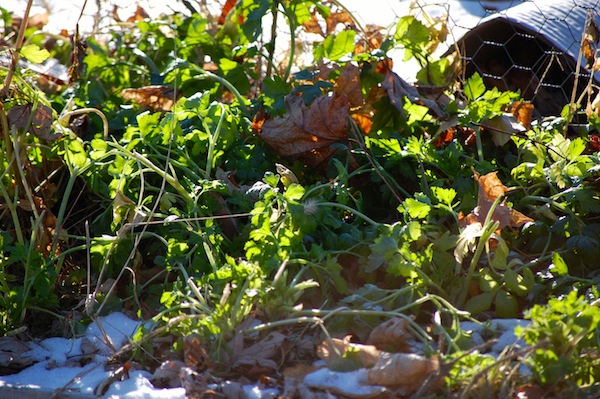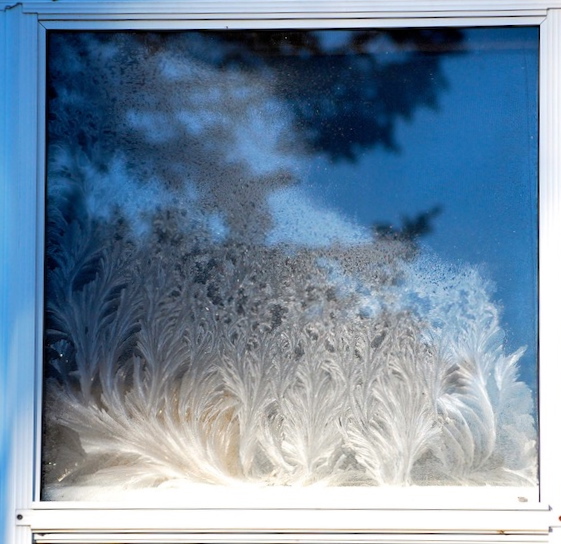 Heading back Inside, I rifled through the freezer and pulled out some of our own tomatoes—roasted and frozen in September—and our own pesto, made with the last of the basil in October, I think. Making baked pasta tonight, a memory of warmth on a cold night. A few days ago I made split pea soup (a Roy favorite) and pulled out my old Joy of Cooking to see the notes I made years ago on how I like to make this classic. I noticed (maybe for the first time), that Irma Rombauer suggests to serve the soup with "croutons, or sour black bread and Jellied Pig's Feet (p. 511)." How interesting!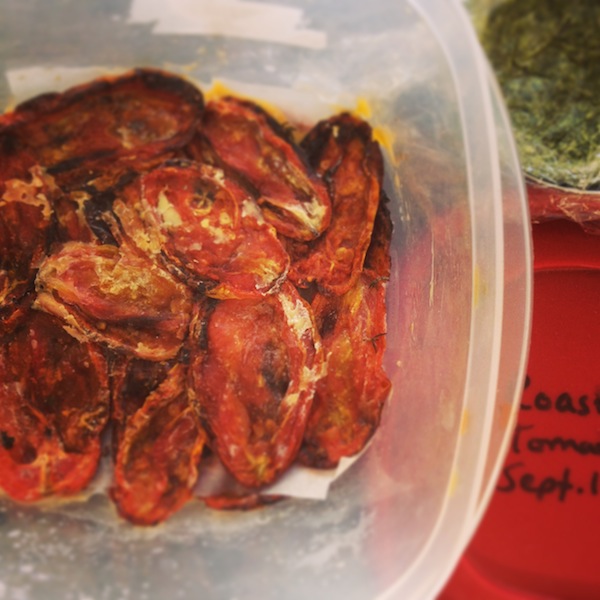 I also made creamy polenta (for myself, not a Roy favorite) last week, poured it into a baking dish, and cut pieces out several nights running. I pan-fried them and served them with sautéed broccoli greens and kale from the hoop house. By the way, last year when I blogged about broccoli greens, I had no idea they'd be making their way into grocery stores this year. The current edition of Fine Cooking magazine has an article about how Foxy Organics is now growing and selling broccoli leaves (under the name Broccoleaf) to grocery stores. (I wrote about this and other new veggies on The Huffington Post yesterday). You can check out Fine's Cooking's info on broccoli leaves here and a great recipe for Broccoli Leaf Tortellini Soup here. Oh, and I almost forgot—that new issue of Fine Cooking also has a feature by yours truly on roasted winter vegetable salads. To get the full effect of the gorgeous photos and layout (and flexibility of the master recipe), you'll want to pick up the magazine. But many of the recipes are online, too. Click here for the Roasted Winter Vegetable and Pear Salad with Cheddar and Almonds recipe. (Photo of salad below is by Scott Phillips, courtesy of FineCooking.com.)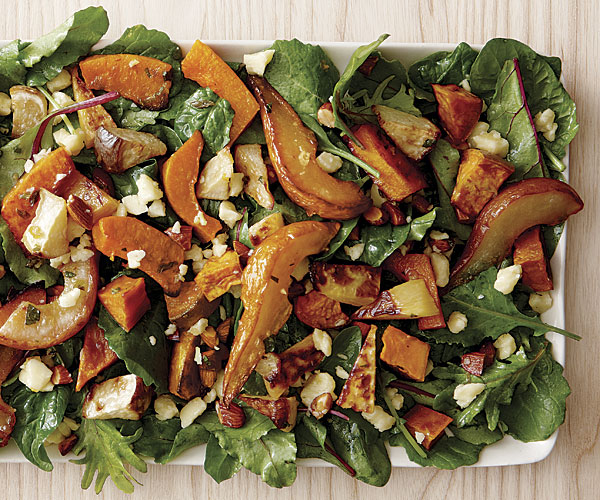 Undoubtedly, you are concocting something delicious in your own kitchen to keep warm. Regardless, I hope you're staying inside, unlike our chickens and ducks, who have the option of huddling in their coops, but prefer to roam around and eat bits of snow on a day like this—crazy!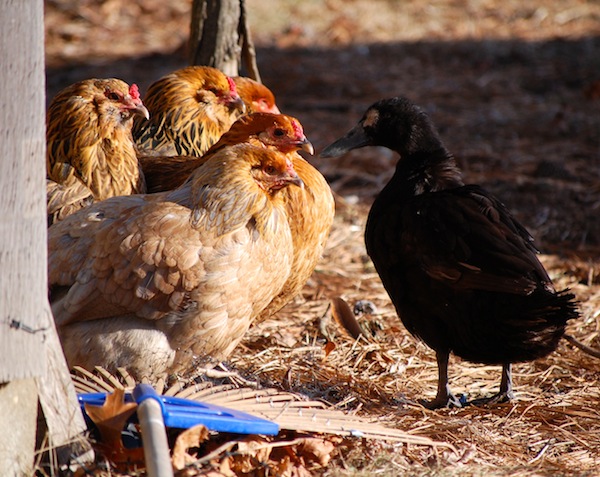 Even crazier is that I am on egg-collecting duty today (I just remembered—yikes!) and now I have to layer-up (two of everything) and go down to the (7) coops and collect (hundreds of) eggs. Can't wait.