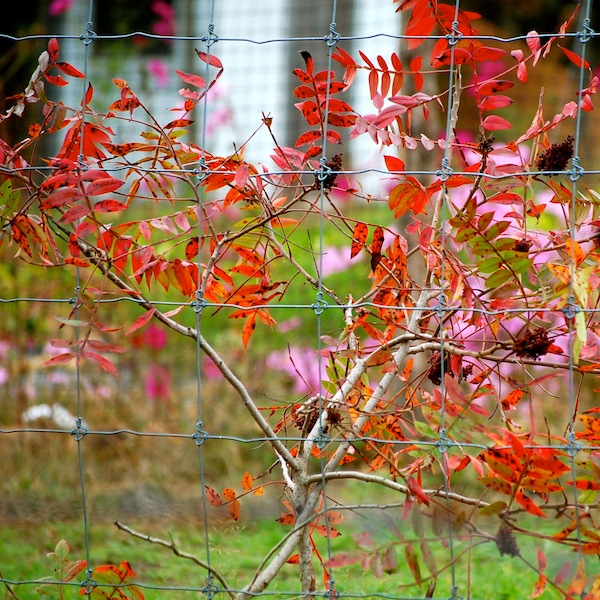 We're in between the color and the cold right now.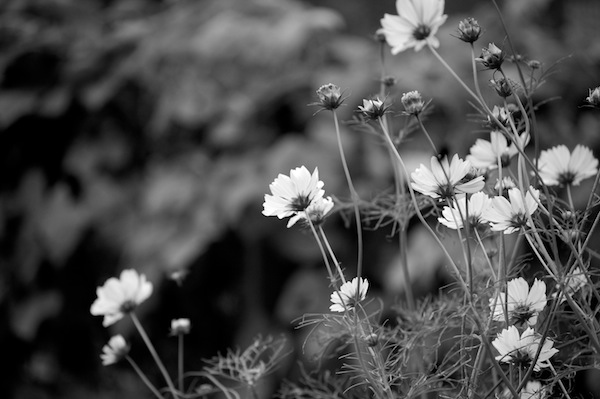 But no frost yet. So we still have flowers. Round two or three or four on the self-seeding calendulas.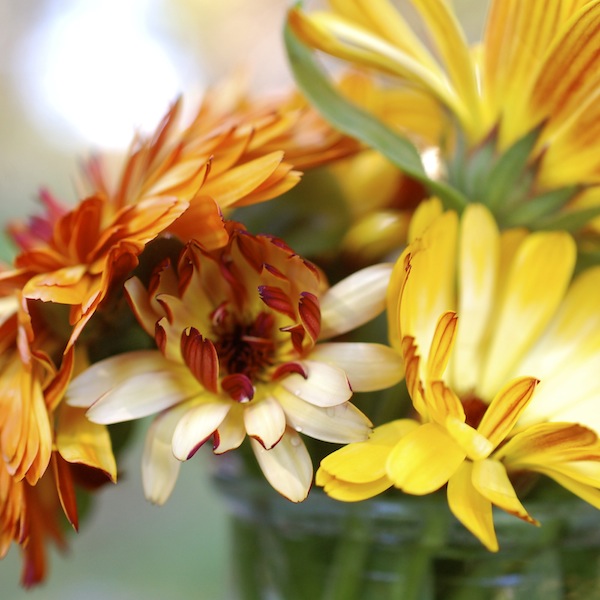 And we still have green beans. Yay. Rattlesnake pole beans. Double yay. Lucky we are that the trellis hasn't blown over in this Nor 'Easter whiffling past. But even if it had, I'd be out there picking through the vines on the ground.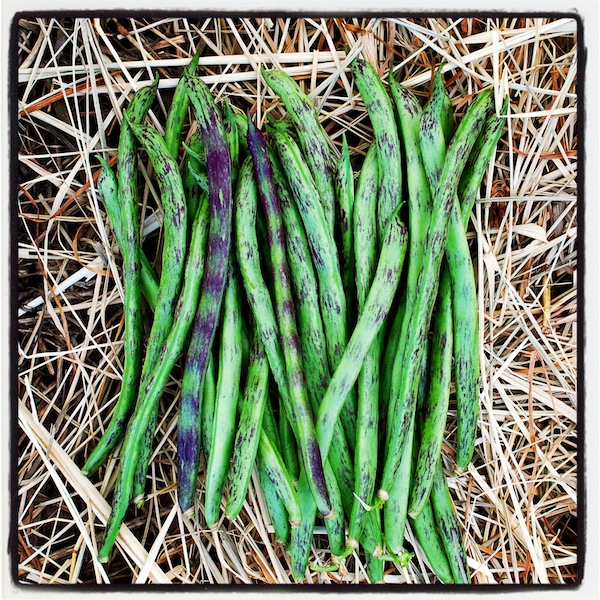 I can't pick every day now, though, because the plants are flowering less and yielding less beans. It's not efficient to spend time going up and down the row, squatting up and down to check every vine, if you're not going to come away with much.
So when I do pick, some of the beans tend to be on the larger side. If they are really getting fat, I leave them, because the Rattlesnakes will eventually yield edible seeds. Some of them (see photo at right) are already plump and podding.
But if they are just a little bit beyond the filet-ish stage, I have my excuse for a slow-sauté. Every year I talk about slow-sautéed green beans on Sixburnersue. (Sorry.) I love the technique because it brings out the nutty, earthy, satisfying side of green beans, while adding the delicious side notes of aromatic veggies and herbs that cook in the pan, too. And though it certainly isn't required, a bit of bacon, ham, or pancetta in the pan never hurts.
Last night I made a vegetarian version of one of these sautés with the Rattlesnakes, some shisito peppers, and shallots, and served it over polenta. But because my good camera is malfunctioning (it needs to be cleaned, but my car is also malfunctioning so getting to the camera shop is going to be tricky!), I don't have a nice photo of the dish to show you. It is probably just as well, because while these beans are delicious, they aren't the prettiest.
Of course, because I love the technique so much, I had to include it in Fresh from the Farm: A Year of Recipes and Stories. So I thought I'd share that recipe (Slow Sauteed Green Beans with Shiitakes and Prosciutto) with you here, even though when I wrote it we were growing Kentucky Wonder and Fortex pole green beans, not Rattlesnakes. Now that I've discovered Rattlesnakes, there's no going back. But any green bean (pole or bush), as long as it isn't too thin, will work here.  Get out your skillet and go for it.
Slow-Sautéed Green Beans with Shiitakes and Prosciutto
Recipe copyright Susie Middleton from Fresh From the Farm: A Year of Recipes and Stories.
You won't believe how crowded the pan is when you first load it up with all these veggies; but with this terrific (and straightforward) technique, the veggies will slowly soften, brown, and shrink into a delicious and tender tangle of deep flavor. The browning will start happening fast in the second half of cooking, but don't jump the gun and stop the cooking too soon. Just stir more frequently and really let everything get a deep brown color for the most lovely flavor.
 Serves 4
________________________________________________________________
2 teaspoons maple syrup
2 teaspoons sherry or white balsamic vinegar
3 tablespoons extra-virgin olive oil
1 pound green beans, trimmed
7 to 8 ounces shiitake mushrooms, stemmed and halved (or quartered if large)
8 cloves garlic, peeled and halved
2 ounces thinly sliced prosciutto, torn into small (1- to 2-inch) pieces
4 medium sprigs fresh rosemary
Kosher salt
___________________________________________________________________
In a small bowl, combine the maple syrup and vinegar.
In a large (12-inch) nonstick skillet, heat the olive oil over medium heat. Add the beans, mushrooms, garlic, prosciutto, rosemary, and 1 teaspoon salt. Toss well with tongs to coat. Cover the pan and cook, stirring occasionally, until all the green beans have turned bright green, are beginning to turn brown, and have begun to lose their stiffness, 10 to 12 minutes. Uncover and cook, stirring more frequently, until all the beans are very deeply browned (the mushrooms and garlic will be browned and tender, too), 15 to 17 more minutes. Remove the pan from the heat and taste a bean and a mushroom for salt. Season lightly if necessary (the mushrooms may have absorbed more of the salt). Stir in the maple-vinegar mixture. Remove the rosemary sprigs and transfer to a serving platter or plates. Eat right away.