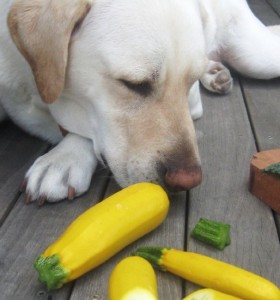 Our first little zucchinis appeared on the scene yesterday. We picked them, put them out at the farm stand, and someone bought them. Yeah, I know. That won't last forever. There will come a time, say mid-August, when you won't be able to give away a summer squash, they'll be so ubiquitous. Just don't do what I did a few years ago and try to feed them to your dog. (Poor Gus.) Honestly, there are plenty of delicious things to do with summer squash, and I'm determined to convert a few squash-bashers (that's you Katie and Eliza) this summer with a couple of my recipes.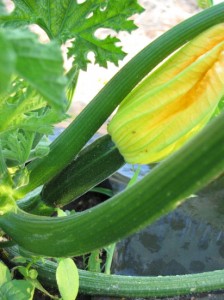 The first is a really, really quick (did I say quick?) sauté that requires very little effort to deliver a dish with restaurant-quality good looks and a lovely flavor and texture. The only caveat is that you have to hop yourself over to a housewares or kitchen store and pick up a groovy tool called a hand-held julienne peeler. It's not expensive (about $6), and is just the coolest thing. Drag it along the outside of a summer squash, and it makes beautiful zucchini "ribbons." (Use it to make strips of Parmigiano cheese for a salad, too, or to grate beautiful strands of carrots for a salad.)
The zucchini ribbons need only a quick toss in a hot sauté pan to be perfectly cooked—tender, but still al dente (sort of like linguine!). I like to make a little brown butter in the pan first, and to finish these sautés with a squeeze of lemon or lime, a few chopped toasted nuts, and a smattering of chopped bright fresh herbs like mint, cilantro, basil, or tarragon. There's a version of this recipe in Fast, Fresh, & Green with lemon and hazelnuts, but the one I've included here (below) has a nice combination of lime, cilantro and mint.
I'll post more squash recipes as the summer goes on, but I also suggest that you check out the new issue of Fine Cooking magazine (August/September, on newsstands next week) which has a beautiful zucchini story written by my cook-farmer friend Mary Ellen Driscoll. It includes a recipe for fried squash blossoms.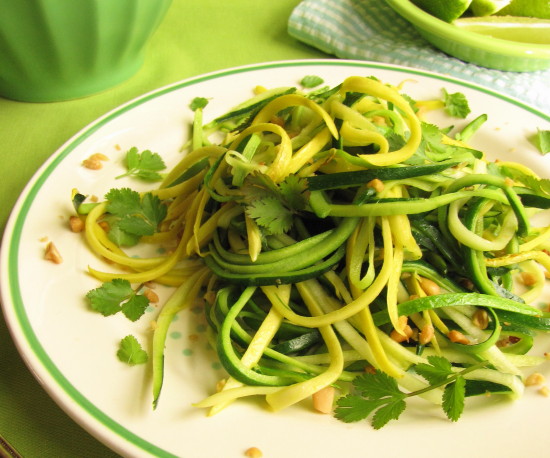 Zucchini Ribbons With Lime, Garlic, Cilantro & Mint
It takes a few peels to get the hang of the julienne peeler. I like to run the peeler all the way down the length of the squash for the longest pieces, but it's easier on the fingers to hold the squash at one end and peel half way down and then flip it around and do the same thing. The shorter ribbons are just as pretty as the longer ones.  Whatever you do, discard the core—you want most of your ribbons to have a bit of skin on them for the best texture.
_________________________________________________
1 pound young zucchini or yellow squash, ends trimmed, washed and dried
1 ½ tablespoons unsalted butter
1 large clove garlic, smashed
1/2 teaspoon kosher salt, more to taste
2 teaspoons fresh lime juice
2 tablespoons finely chopped toasted pine nuts or toasted sliced almonds
1 tablespoon chopped fresh cilantro, mint, or a combination
________________________________________________
Set out a large mixing bowl. Working over the bowl, peel the squash lengthwise with the julienne peeler into thin strips. Work all the way around the squash until you get to the thick seed core. Discard the core. Break the strips up with your hands, as they can tend to clump together.
In a large nonstick skillet, heat the butter over medium-high heat. When the butter has melted, add the smashed garlic clove and cook, occasionally flattening the garlic clove with a spatula, just until the butter and the garlic clove start to turn a light brown. Remove the garlic. Add the squash strips and the ½ teaspoon kosher salt and cook, tossing with tongs, just until the squash have become pliable, about 1 minute.
Remove the pan from the heat and add the lime juice and most of the chopped nuts and herbs. Toss well. Taste and season with more salt if desired. Serve garnished with remaining nuts and herbs.
Serves 3 to 4 as a side dish