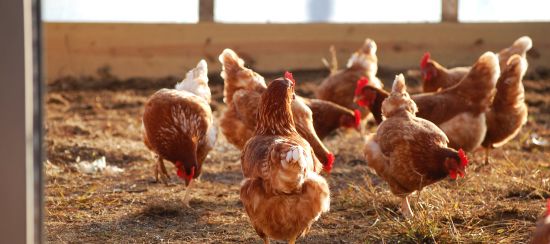 The chickens got to see the inside of the covered hoop house before I did. While I have been otherwise occupied (a funeral, a photo shoot, a TV filming), Roy has been humming along on the hoop house. Maybe humming isn't the right word–more like whistling. Last week he reinforced the ends, put in a door, and nailed wooden battens along the hoops, and this weekend he slipped the cover film on so quickly that I'm still not sure how he did it. This is a task that usually takes a few people. Hmmm.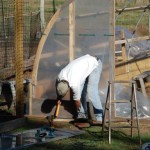 Anyway, he then moved the chickens' temporary fencing so that they could wander into the hoop house during the day, cleaning up the weeds and kicking up the dirt in the process. A nosey hawk has been circling around lately, too, so it's a good time for the hens to be under a little more cover.
Finally this morning, with no big task ahead of me, I was able to get out, poke around, and take some pictures. I never get tired of watching the chickens, and the light inside the hoop house was lovely on this clear October day. It feels cozy and peaceful in there. I can only imagine the life it is going to take on when plants and hoses and boots and trellises and pots and buckets take over. Nothing like an empty space for the imagination to fill. But in the meantime, the chickens get the honor.