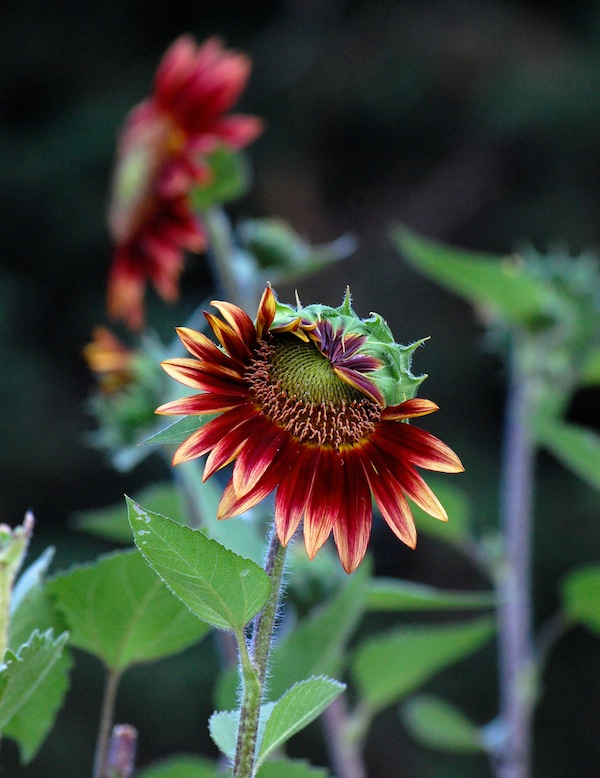 Don't get me wrong. I love the beach and lobster rolls and fireworks and the Fair. Especially the Fair. But there wasn't exactly a lot of down time to enjoy these kinds of activities this summer. The farm was busy because we grew many, many, more vegetables. And many more people came to the farm stand (and bought those many more vegetables and every single egg). That is a good thing, of course.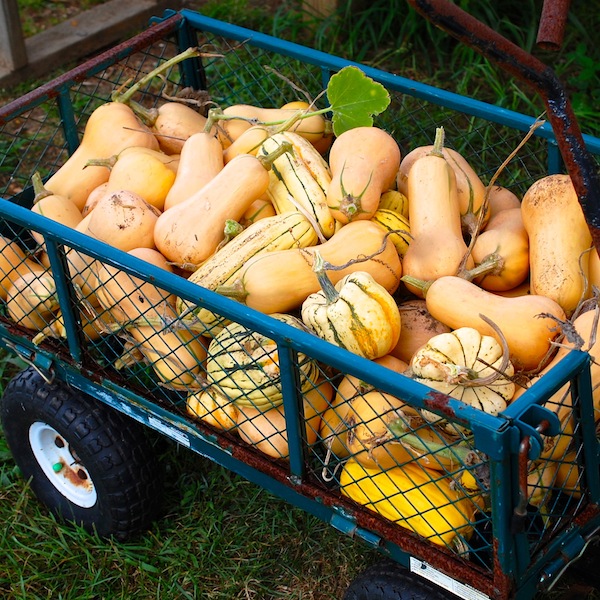 But the many (!) more hours spent planting, weeding, watering, staking up, pulling down, covering up, replanting, reseeding, weeding (yes, I repeat myself), mulching, harvesting vegetables, washing vegetables, packing vegetables, collecting eggs, washing eggs, packing eggs, stocking the farm stand, restocking the farm stand, closing up the farm stand every night, and doing it all over again, with dirty fingernails, dirty clothes, dirty hair, squash-juice stained tee-shirts, seriously ripped jeans, and pockets full of the weirdest stuff (rubber bands, shriveled green beans, plastic zip-ties, chalk, dog biscuits, pocket knives, seeds, bugs, nails, clothespins, three kinds of twine…and scissors, always scissors) – well, you can see how it felt a little bit like Groundhog Day, the movie. Doomed to repeat ourselves every day.
The good news is that the spell has been broken—Labor Day weekend has come and slipped away into the cool nights and shorter days of September. And hopefully, like Bill Murray in the movie, we've learned a few things about what works and doesn't work when you're in an endless loop.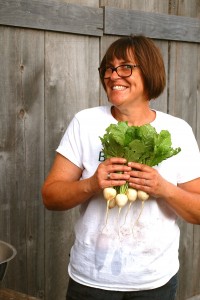 One thing I know for sure—the best thing we did this summer was hire our friend Laura Watt to come work with us. (That's her with her prize-winning turnips on the opening day of the Fair.) That girl is seriously energetic and noticed even the smallest of details, helping us to figure out all kinds of enigmas that pop up daily on a farm. She went from 0 to 60 in no time. And she did it laughing. (She is damn funny, and for that I am eternally grateful.) Plus, Farmer fell in love with her. He waited for her at the end of the driveway every morning and when she arrived, they would go for a walk together. Laura even filled his water bowl with her own Poland Spring water.
Roy, Laura, Farmer and I had a "company party" on Laura's last day this weekend. Ice cold cokes, treats from the local bakery, dog biscuits  and party favors.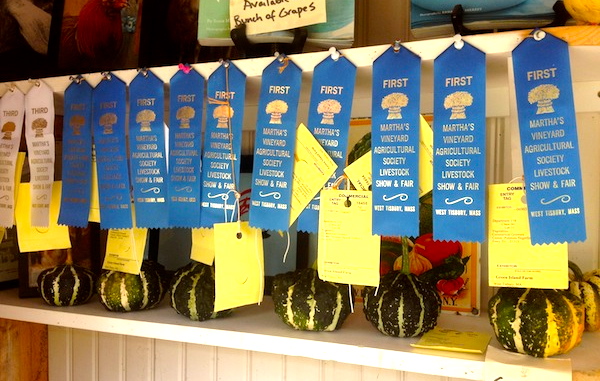 (Okay, and we did pat ourselves on the back just a little for our 10 blue ribbons at the Fair this year.) We were very sad to say good-bye to Laura, but she promised Farmer she'd come visit.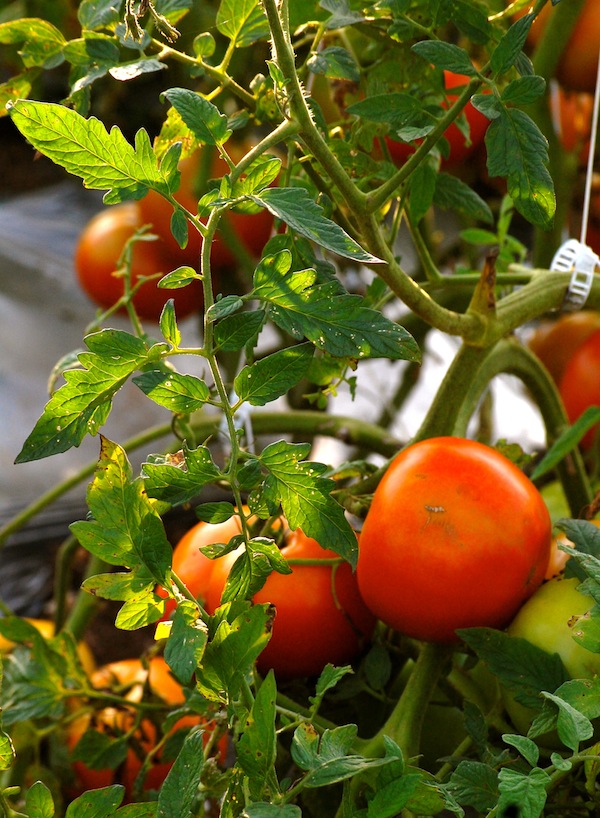 Of course we still have fall to get through and we are still harvesting like crazy (literally hundreds of pounds of beefsteak tomatoes every few days). But there's something in the air. Something good. Yeah, summer's great, but fall is better.