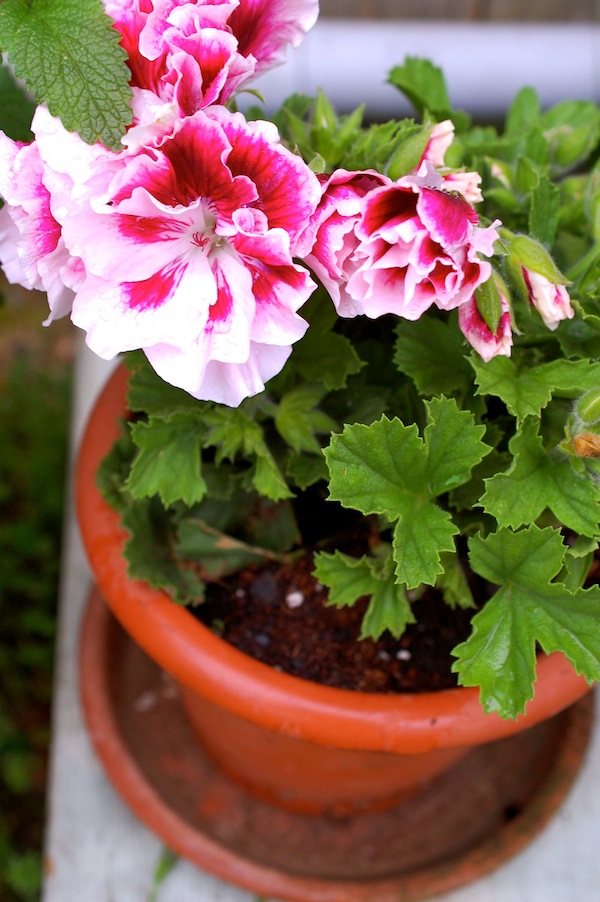 I have been reading a little book by Cheryl Strayed called Brave Enough. It's a collection of quotes. I like it. Them. Many of them. All of it.
But my favorite is this very simple thought: "Put yourself in the way of beauty."
This is really just another way of saying do something joyful. But beauty is (in my view) a very specific kind of joy. It is sensual and tactile, visual and aromatic. Calming in its distraction.
For me, beauty is almost entirely owned by the natural world.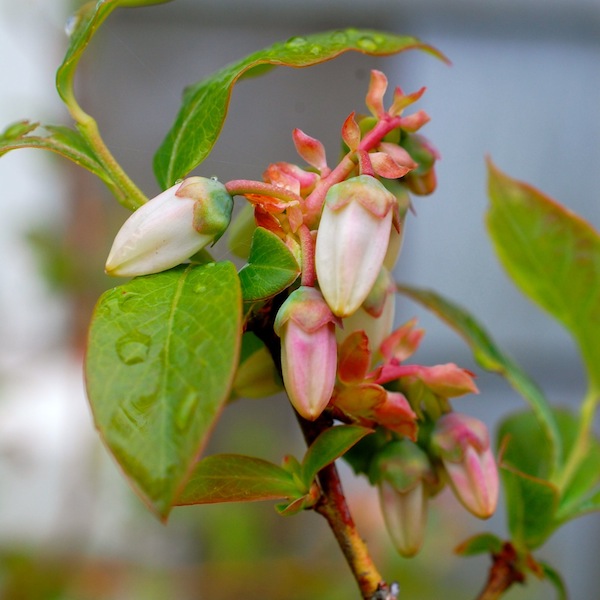 So I have been doing this—putting myself in the way of beauty. On our foggy morning walks in the woods across the way, Farmer and I are deliberately pausing (he to sniff, granted) to watch the limey-green ferns seemingly unfurl before our eyes. Blueberry blossoms—at our feet on the wild scrubby plants that hug the foot path and up in the sky on decades-old highbush plants—are everywhere. I am noticing the little white clusters of flowers on the bare-branched shadbush and the soft pink apple blossoms on our way back down the driveway.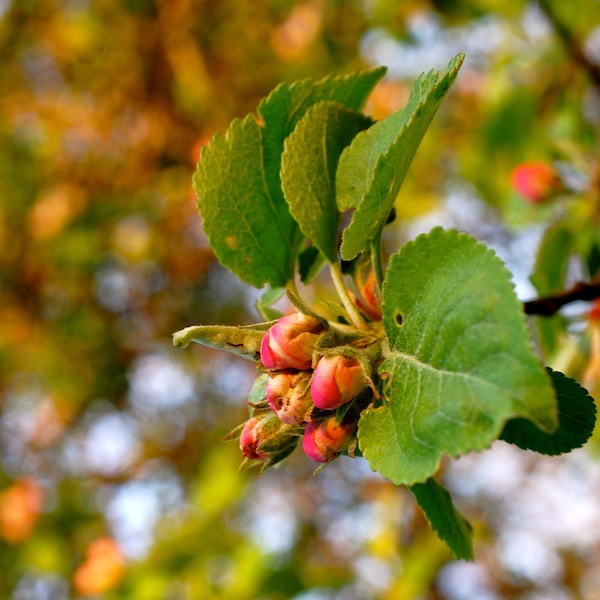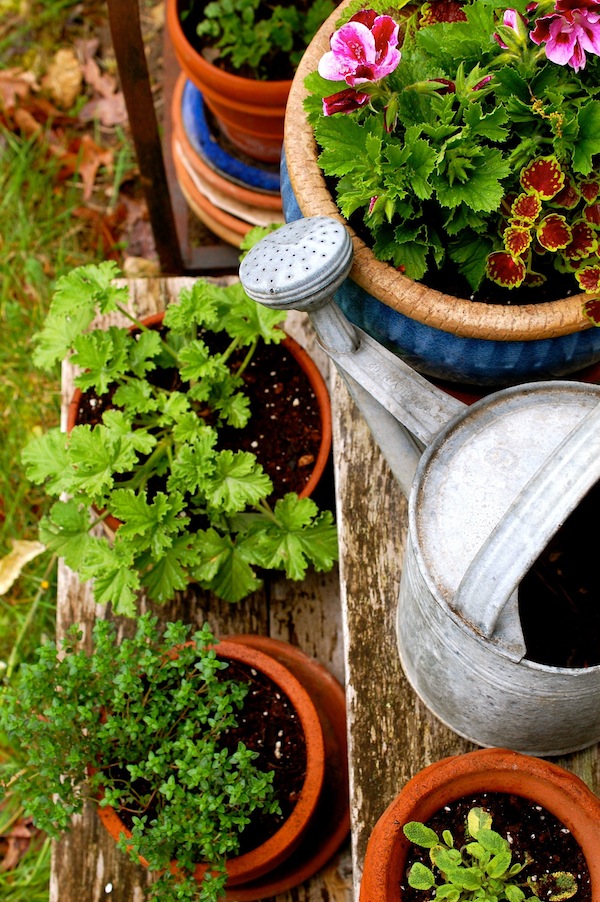 On the wooden steps outside my back door, I have set up a little mini potted-plant garden of fresh herbs and annual flowers and things that smell good and look pretty. Lemon thyme and scented geraniums. Dwarf dahlias and pink dianthus. A little piece of beauty.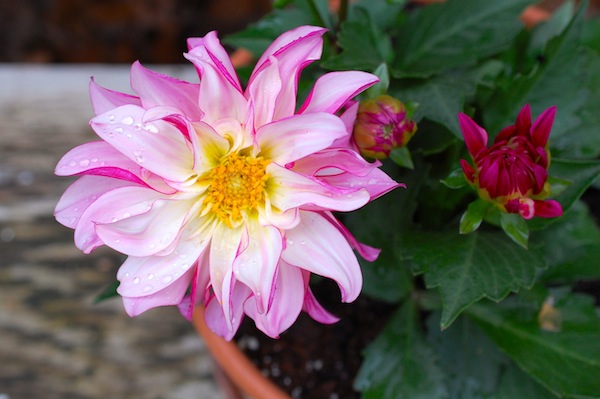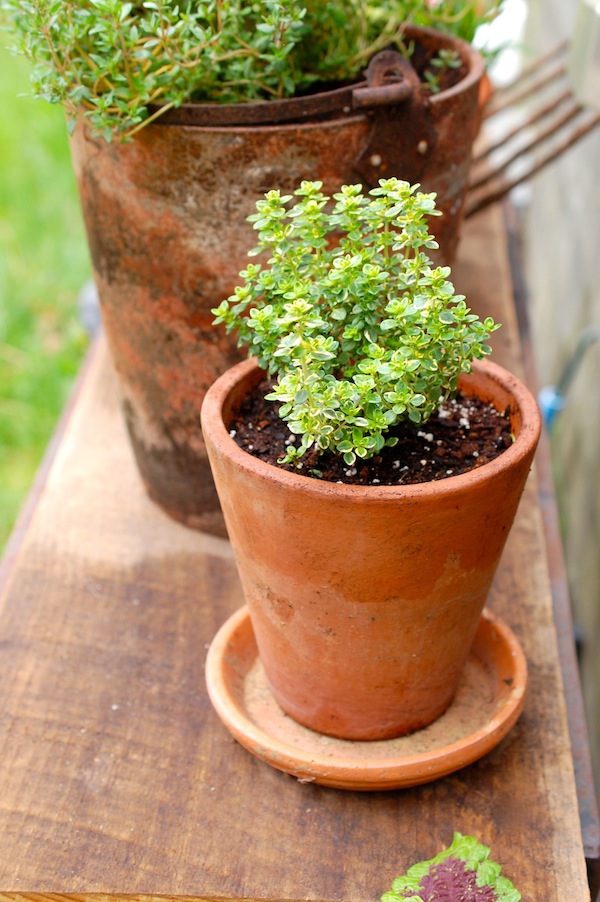 Lilacs. A big, fragrant, fresh-picked bouquet from my friend Judy is now on my kitchen counter and everything is right with the world.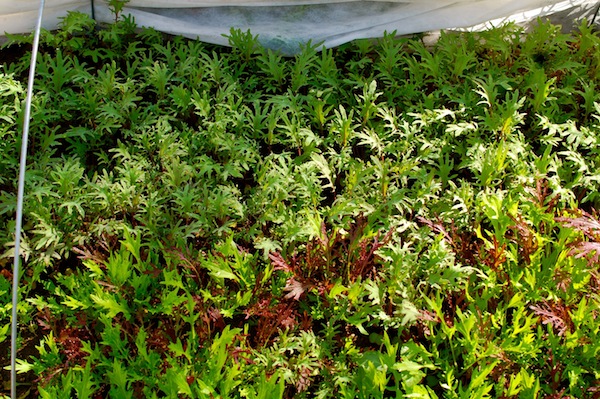 My biggest pleasure, though, is unpinning the fabric row cover over the greens I've planted in my new market garden. The baby kale and mizuna and ruby streaks mustard with their toothy leaves look like puzzle pieces nestled together.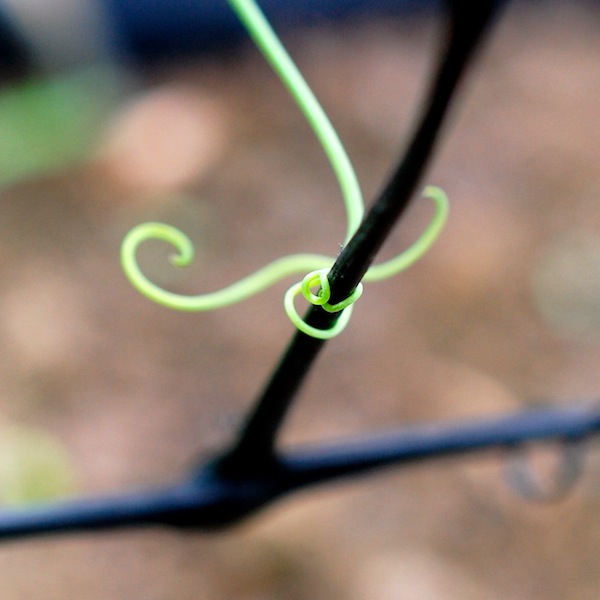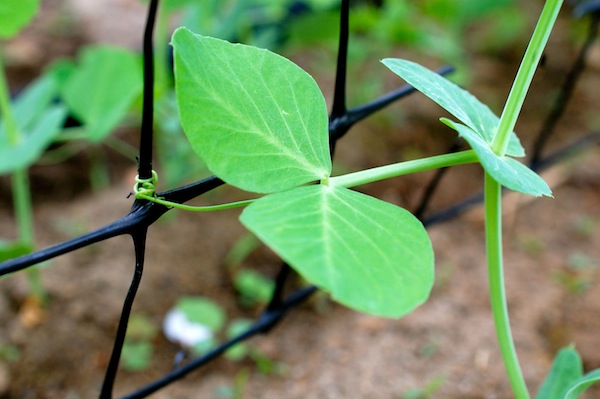 The new pea plants are sending tendrils out to grab on and start climbing.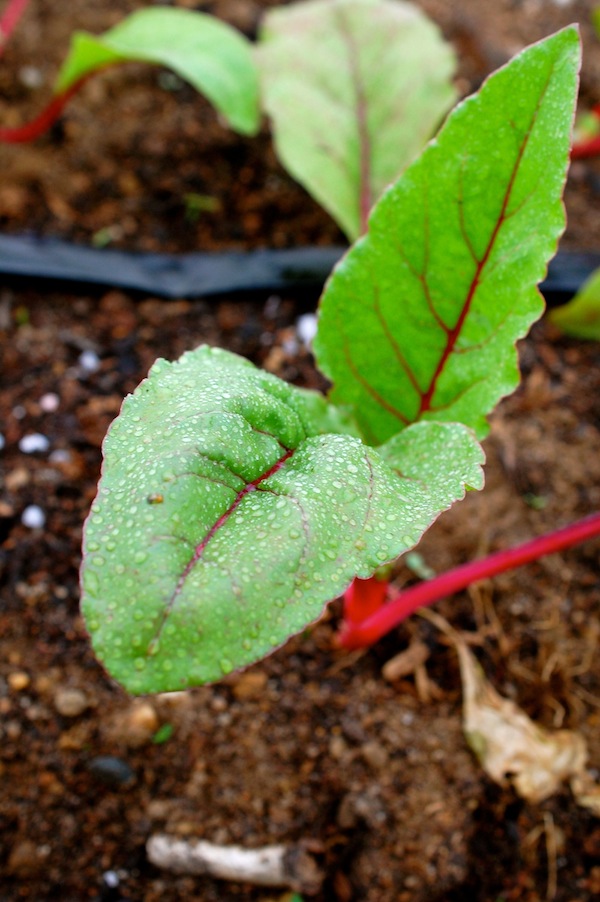 The ruby chard I transplanted has settled in and taken off.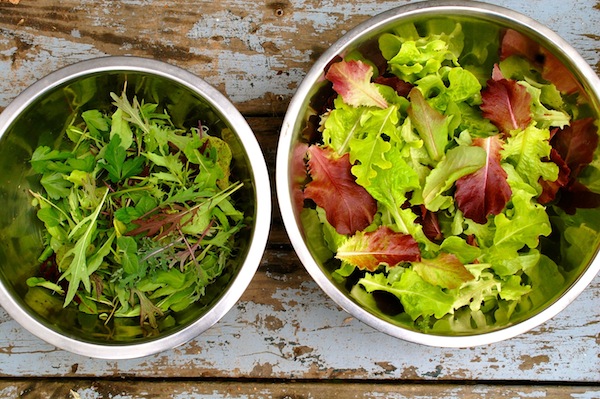 These beautiful vegetables are gifts to me from my own hard-working self. Every year I have a fear that I am going to suddenly forget how to grow things. Or that all the inherent risks will conspire to prevent anything from growing. This year especially, when I didn't know where I was going to be growing until a few months ago, I am so relieved and grateful to have this beauty to turn to. Sometimes I think I grow vegetables as much for their looks as their taste.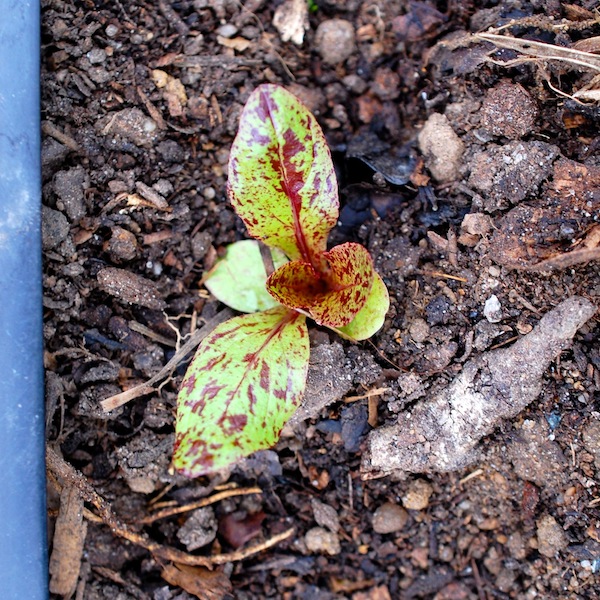 Right now, with the help of friends and fellow farmers, I am building the pieces of my new little market gardening operation. It is exhilarating and exhausting and full of beauty. It is tempting to get fixated on making progress, on getting enough beds planted and the fencing done, to get to the point where there is enough to harvest and sell.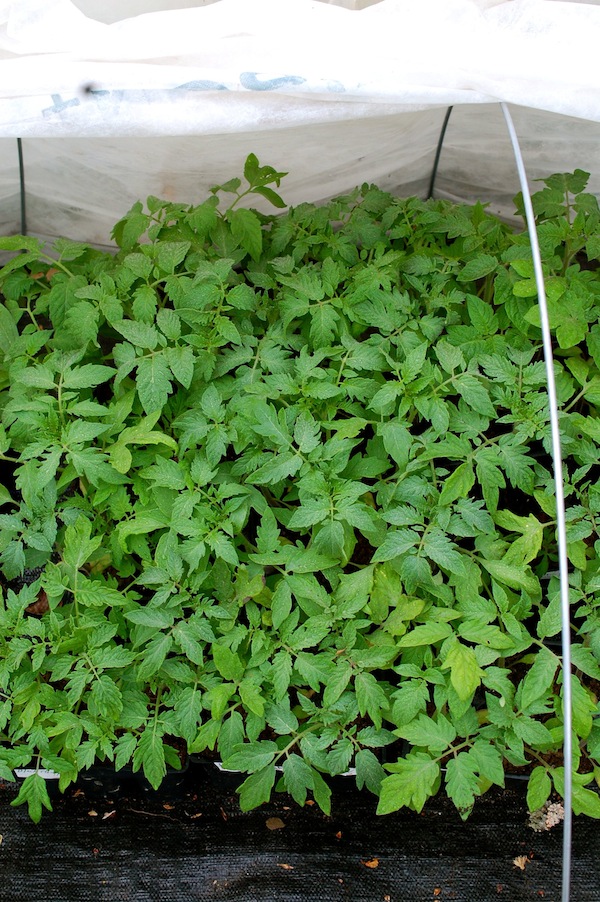 But I realized this morning, during a beautiful, misty ride up to Allen Sheep Farm (the grey, the green, and then the unexpected blue of the sea) to pick up my fence posts, that what I like best about this whole thing is the process, not the destination.
Maybe today you can find three or fours ways to put yourself in the way of beauty. Ready, set, go.