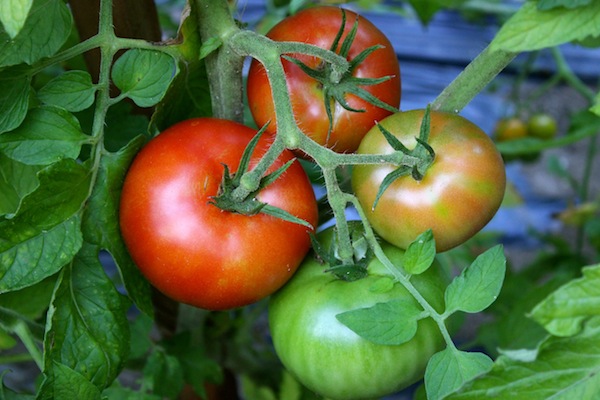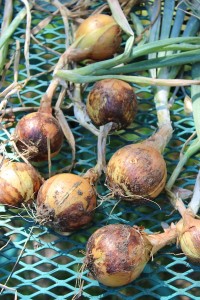 It's a strange summer. Slow in getting here, fast in passing. The tomatoes have barely started to ripen and already it is time to pull the onions out of the ground. The weather is confused—dripping hot one day, New England chilly the next night. It's like summer and fall all at once. But I'm okay with that. I like fall, and I feel a bit disconnected from summer this year.
I can't complain. Grace and magic and kindness and opportunity have conspired to give me a new farmette business with a little farm stand plunked fortuitously close to the road.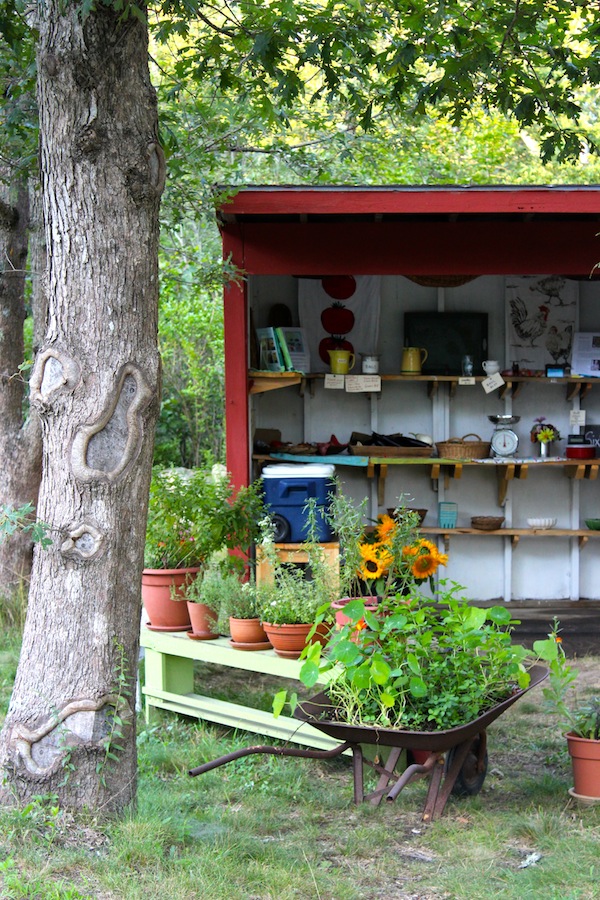 My fencing and irrigation and weed controls are working as planned, so everything (well, most everything) is thriving, and the whole darn thing is actually manageable.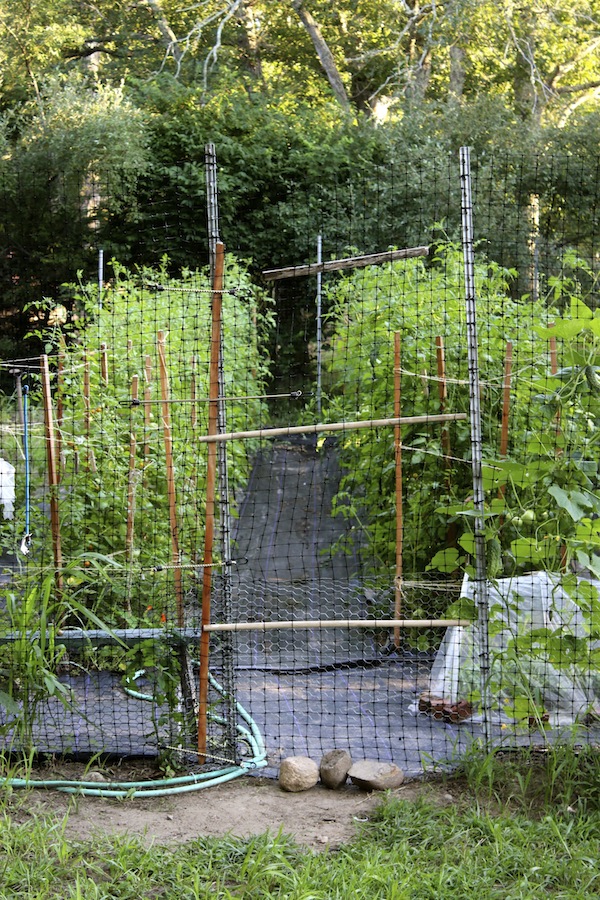 The soil still needs a lot of improvement, so my yields are not what they could be. But the real conundrum is space. The 4000 square feet I carved out this year isn't enough for the little business to really thrive. 10,000 square feet is a quarter acre, and that would be great, but I can't necessarily get to that here. I might be able to carve out 2000 more feet, but first I'm going to figure out a way to get a small hoop house built (and hopefully a chicken coop and pen, too). Then perhaps I will lease an extra little bit of land somewhere else next year, and grow more flowers on it. All things to consider this fall!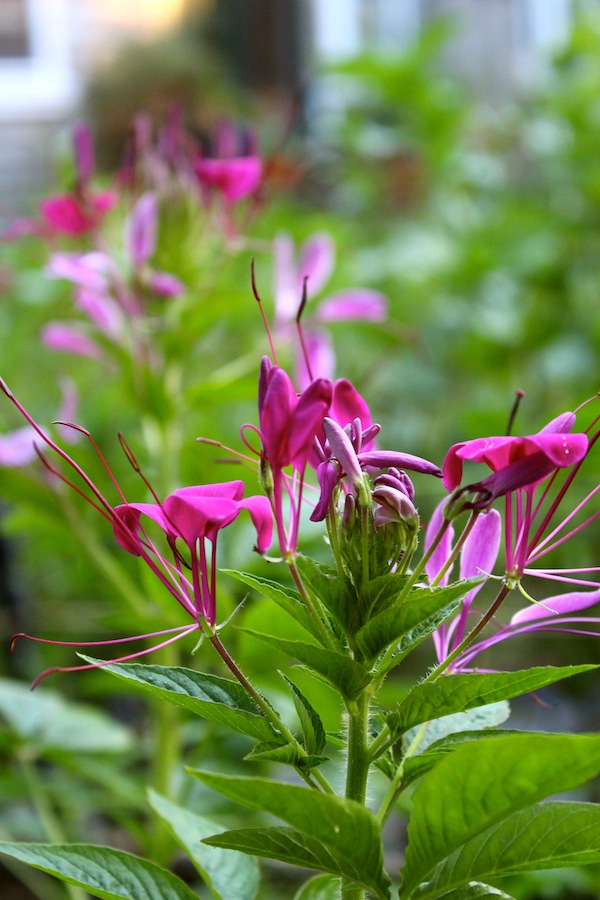 I did finally break down and buy a new camera, as my old one died and I've been borrowing from friends. I went with the cheapest DSLR I could buy and still get good quality—an older Canon Rebel T5—and I just took it out of the box yesterday.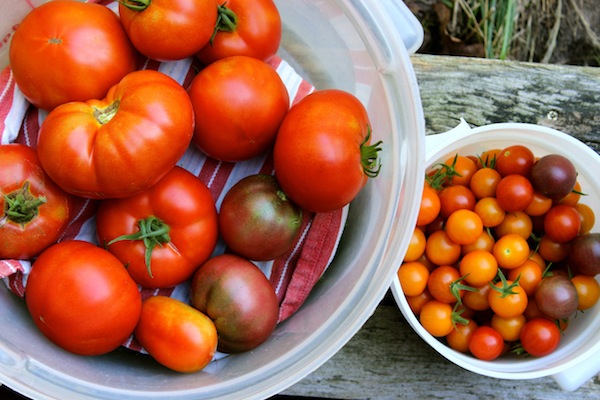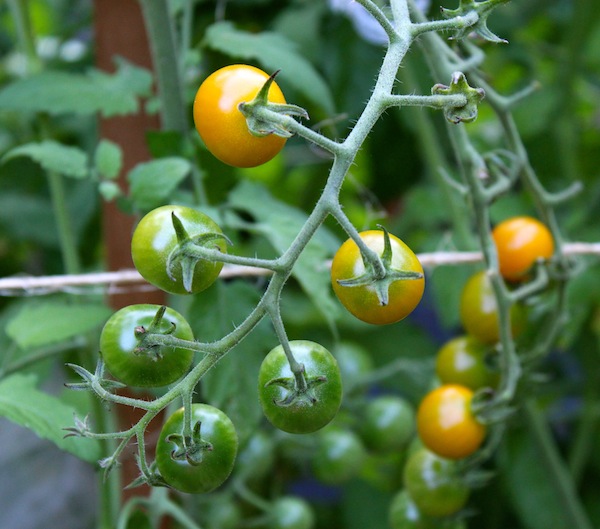 So of course the first pictures I took were of tomatoes and flowers–probably my two favorite things about the late summer garden. Fortunately, with our warm fall out here, I'll have tomatoes and flowers until late October of even early November.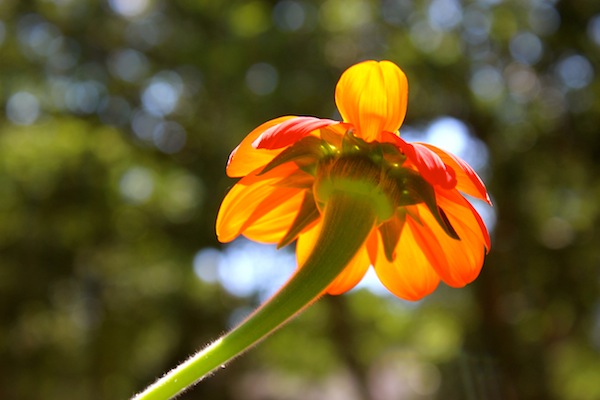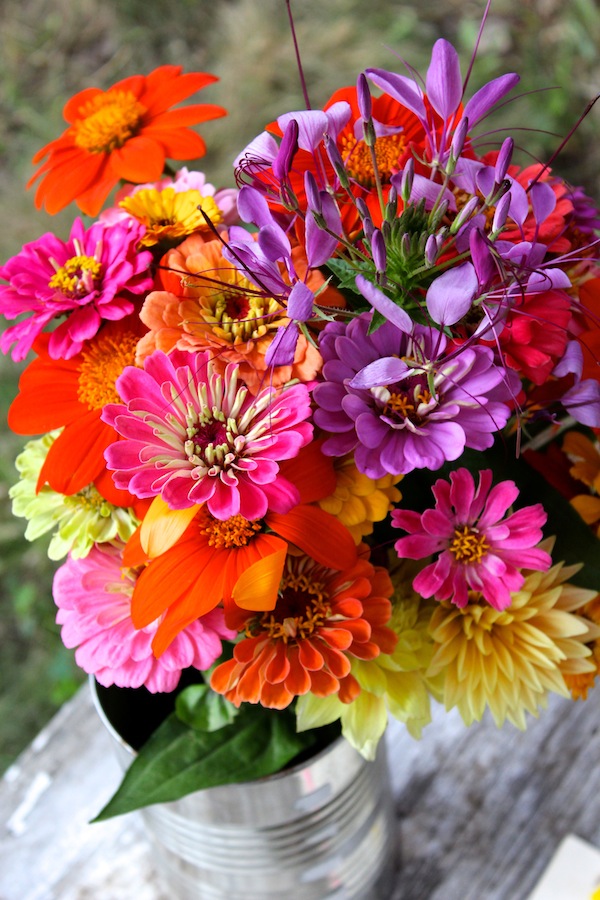 But I hope I can find some good tomatoes and flowers to enter in the Fair, which is–yikes!–next week! I did say summer was flying by.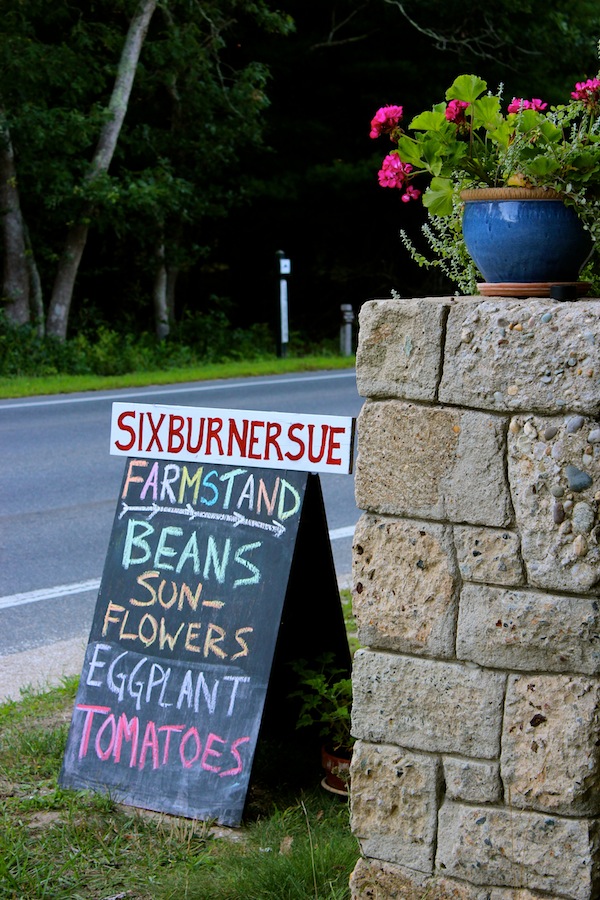 And the last bittersweet sign of changing seasons: The President and First Family arrived for their vacation last weekend. It still thrills me to see the motorcade whiz by, and I will always be grateful that they've chosen to come here for their vacations. Now if they'd just stop at the farmstand…