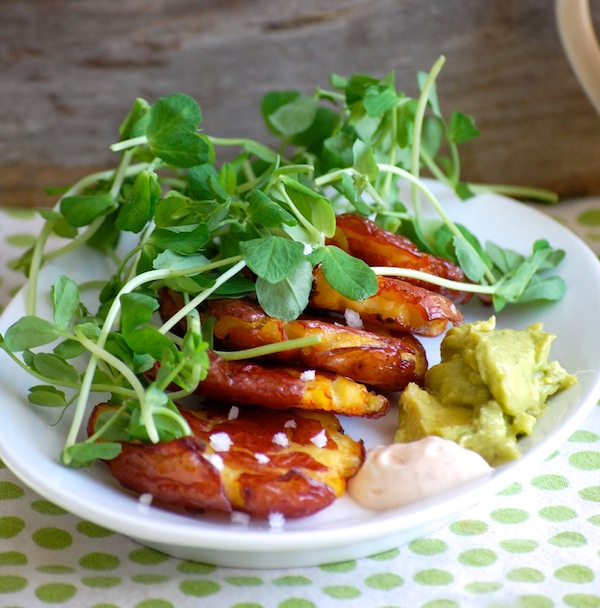 Just to add some levity to this already hilarious February (More snow tomorrow! Then rain! Then ice! Then a deep freeze again! Hurrah!), I am currently developing recipes for asparagus and crookneck summer squash. Yes, 'tis the season for out-of-season recipe development. On the bright side, at least it isn't fresh basil or beefsteak tomatoes.
I have total sympathy for magazine editors, having nearly pulled all of my hair out trying to get the magazine I edited to produce its stories a year in advance so that recipes could be developed in season. Sometimes, it just isn't possible. So when I am asked to work on recipes out of season, I oblige.
When duty calls, I saddle up my cheery red Honda and head out for the round-the-Island grocery-store crawl, hoping by hitting every store we have out here, I'll manage to scare up what I need. Booking a ferry passage to drive to a Whole Foods or some other bigger grocery store is not in the budget.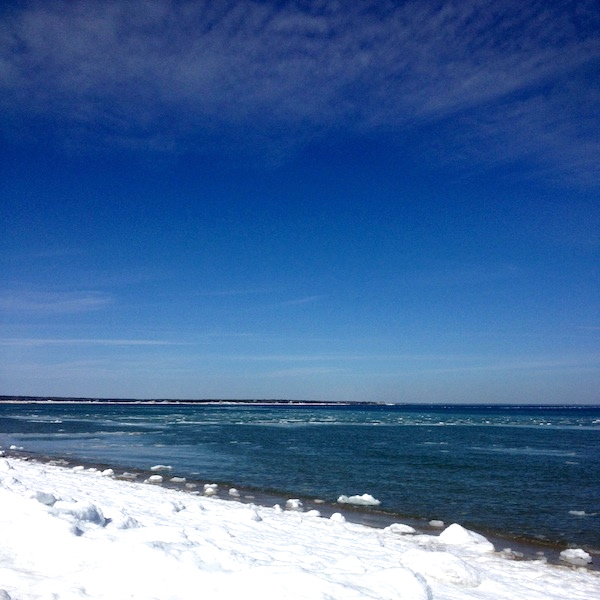 Yesterday, Farmer and I were pretty happy to get out of the house and go for a drive. Farmer loves a car ride, because usually it involves a trip to either the bank, the dump, or the gas station, all of which hand out biscuits to doggies. None of that yesterday, but plenty of opportunities to sniff the sea air as we made a point to take the route past both State Beach and Vineyard Haven harbor to see the frozen sea water. The sky was a joyous deep blue, and a reminder that summer will come eventually.
I found just about everything I needed, plus I stumbled upon something beautiful—something truly fresh, grown right here on the Island, in the month of February, no less! Fresh pea shoots.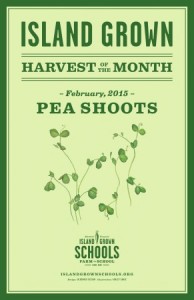 When I saw them, I remembered that Island Grown Schools, which highlights a different vegetable or crop every month in its "harvest of the month" series, had chosen pea shoots for February. The "harvest of the month" series is a great way to introduce kids to different fresh foods and to bring attention to how they are grown and the best ways to cook them.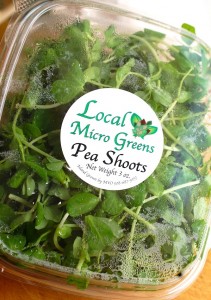 This month, the spotlight was on farmer Lloyd Hart, who has created a successful micro-green business on the Island called Martha's Vineyard Organics. In addition to pea shoots, he grows all kinds of micro-greens (from arugula and kale to sunflower and spicy mixes) year-round in his greenhouse.
I snapped up the pea shoots, thinking it would be fun to develop a recipe with them in honor of  "harvest of the month"—even though tomorrow is March 1, and we'll be on to a new crop! When Farmer and I got home, I eagerly tasted the shoots, and they were delicious, with that familiar nutty, sweet flavor of the peas I'm hoping to get planted myself in less than a month (yikes).
I didn't have to think long about how I wanted to use the shoots. Thinking lofty and lovely, I envisioned a pile of them on top of something crispy, yet sturdy—something that would act as a kind of edible platform for the shoots and that would also offer textural contrast. My Crispy Smashed Potatoes (always a hit) jumped to mind and I thought of avocado as a bridge between the potato and pea flavors. My avocadoes turned out to be under-ripe, though, so I used a little guacamole instead—and added a dollop of my simple limey dipping sauce.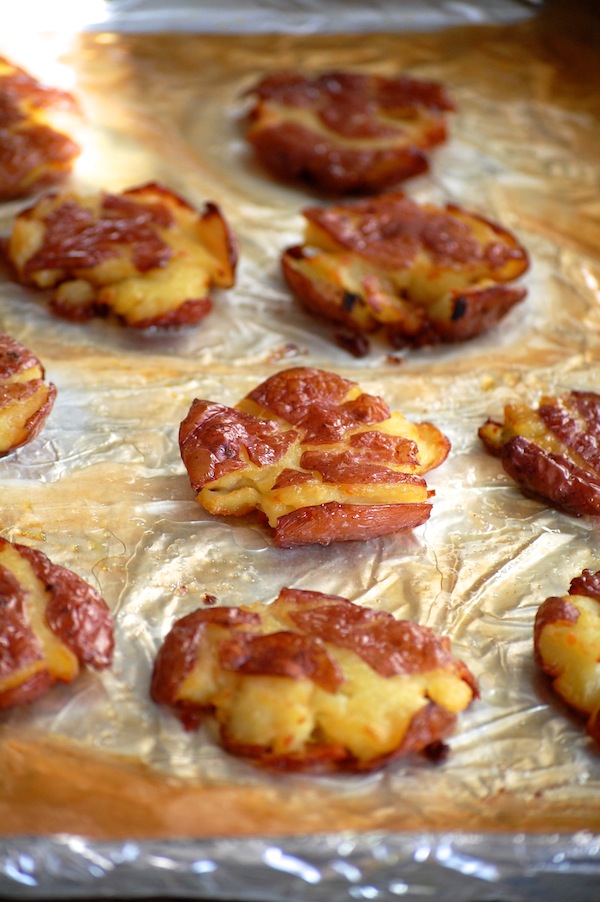 Farmer sighed audibly with approval when he began to smell the potatoes roasting.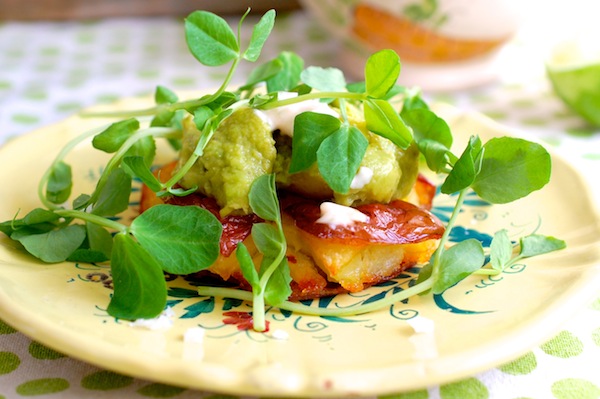 Once we had all our components together, we plated up our lunch, and an extra platter for Roy to have when he got home.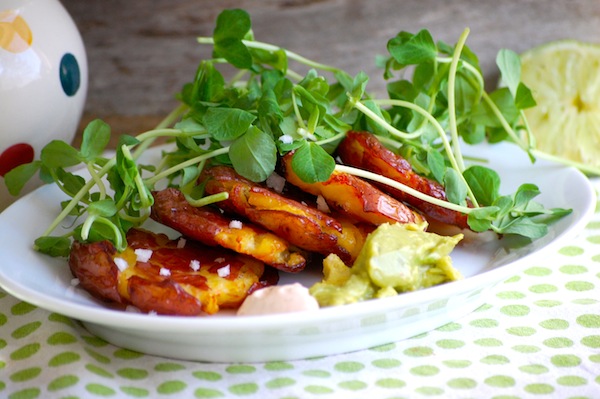 I decided to finish the whole thing off with a sprinkling of my favorite Martha's Vineyard Sea Salt—another uber-local product from my hard-working friends Heidi Feldman and Curtis Friedman.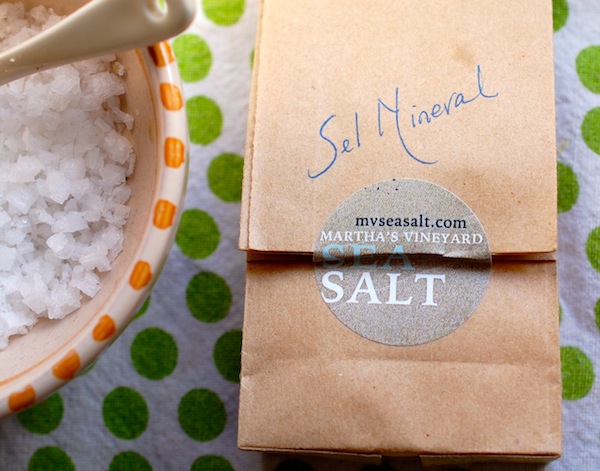 Being on a frozen island in the winter does have its limitations. But it never ceases to amaze me how hard everyone works to make the most of it all, and to keep the good stuff coming year 'round out here. It almost makes February bearable. Almost.