Welcome to Sixburnersue.com
You've arrived at cook-writer-farmer Susie Middleton's website, where Susie  (that's me!) blogs about all things vegetable–cooking and growing.
I'm excited to announce that my fourth cookbook, Simple Green Suppers: A Fresh Strategy for One-Dish Vegetarian Meals , is now available for preorder. Yes, you can preorder on Amazon by clicking here but you can also pre-order directly from IndieBound.org, which supports your local bookstore (hint-hint) or from many other booksellers (all for the same price–$24.95) if you click here. Okay, so the pub date for the book isn't actually until April 11, 2017, but we get the ball rolling on these things early, folks! My wonderful publisher is Roost Books, and our distributor is Penguin Random House.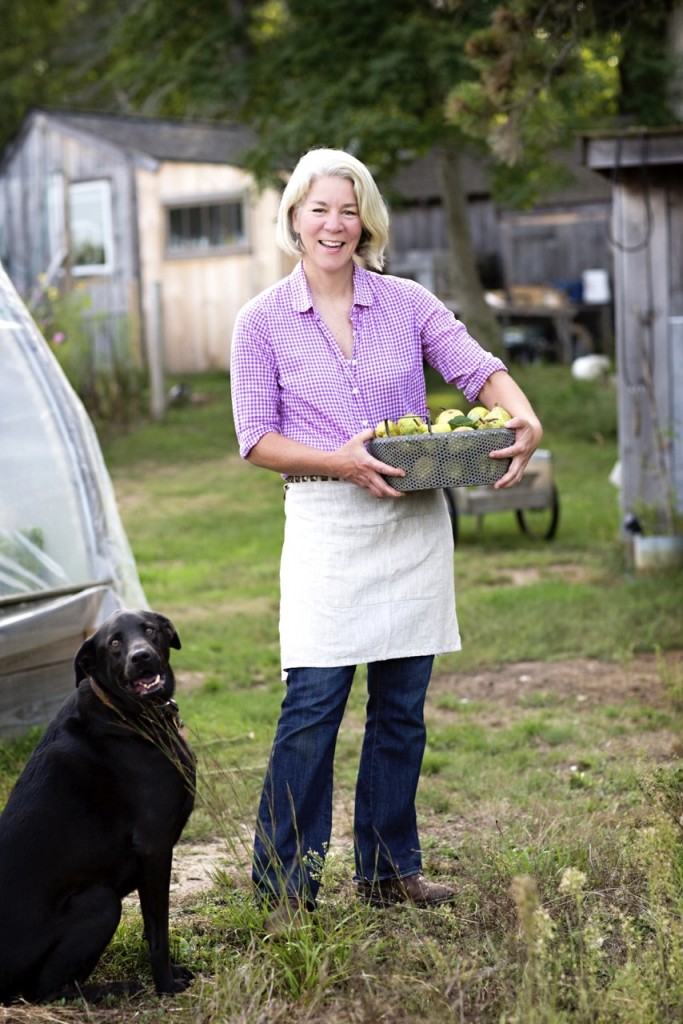 Just a little  background on me: I'm the former Editor and current Editor at Large for Fine Cooking magazine. I moved to Martha's Vineyard in 2008 and wrote my first cookbook, Fast, Fresh & Green (Chronicle Books 2010), followed by The Fresh & Green Table (Chronicle Books, 2012) and Fresh From the Farm: A Year of Recipes and Stories (Taunton Press, 2014). My first two cookbooks were each chosen by NPR as a top summer cookbook, and Fresh From the Farm was chosen as one of NPR's Best Cookbooks of 2014 and one of The Boston Globe's top 2014 cookbooks.
I am a regular contributor to Martha's Vineyard Magazine and I write for Vegetarian Times and Fine Cooking as well. I began farming on Martha's Vineyard seven years ago and this year started a new little venture, named for this very blog–The Sixburnersue Farmette! I grow about 40 different varieties of vegetables across three seasons and sell them at my little farm stand (directions below). I also work at my local bookstore, Bunch of Grapes.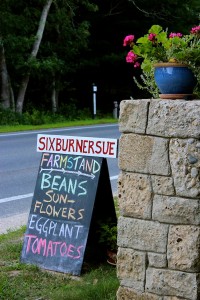 Sixburnersue Farmette Farmstand is located at 534 State Road in West Tisbury. If you're driving Up-Island (coming from Vineyard Haven), you'll see the chalkboard, on the left, just after Island Farms Road. Turn into the first driveway in the long stone wall and the farm stand will be right there. Stop by and pick up some veggies or flowers. The farmstand is open and stocked most mornings by 9 am (sometimes earlier!), and closed down around dark. Open through Thanksgiving.
Follow me on Instagram, Twitter, and Facebook. Thank you for visiting! 
photo of Susie and Farmer by Randi Baird