Lest you think we are all farm and no play around here…Yesterday we took advantage of a 24-hour visit from Libby and the most beautiful day we've seen in months and headed up to the clay cliffs at Gay Head for a spectacular beach walk.  My Iphone ran out of juice, so I didn't get to document Libby covered in clay from head to toe. (We always forget to bring appropriate clean-up materials on this kind of walk.)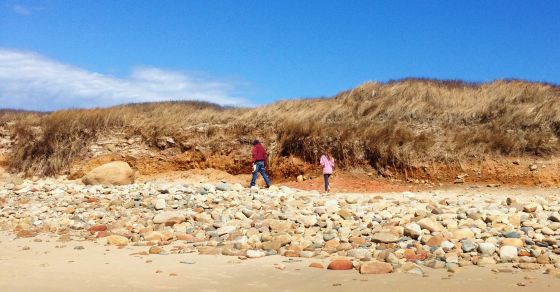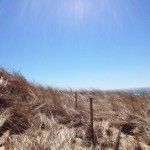 While Roy looked for arrowheads and Libby painted herself with warrior clay, I lay down in the warm sand with my face to the sun and almost fell asleep. In my head, Keith Urban's song, These Are The Days, was playing. Partly because I was thinking, "These are the days we've been waiting for all through the cold mucky winter." But also I was thinking how great it is to be present and to know that it absolutely does not get any better than it is right in that moment.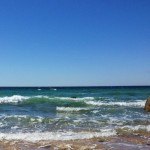 Maybe all that sunshine was going to my head—it is incredibly uplifting after all. And no doubt we are very fortunate to live in such a beautiful place, though we tend to forget it sometimes. But no matter where you are or what the weather is this Easter weekend, I hope you find yourself walking into the light, enjoying moments with your family or friends, and remembering to take a mental snapshot of what you love most so you can conjure it up on a rainy day.