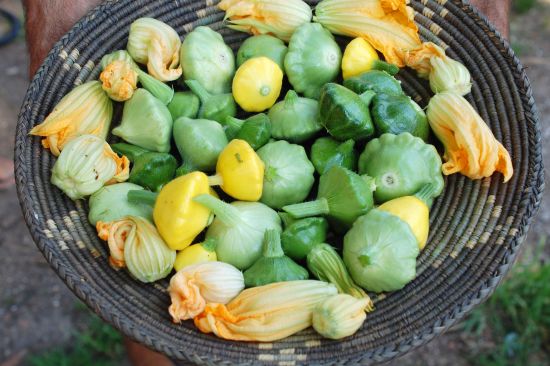 Harumph. I am so not very patient, and just cannot believe that the summer vegetables are on their own schedule, not mine. I mean, really. Hurry up, already!
I am all disgruntled partly because while I did a good job on my spring planting, I once again under-planted for early summer. Peas and carrots are all gone, lettuce has bolted, bok choy a distant memory. And I apparently have still not mastered the art of controlling insects that eat chard and kale—argh! So I am putting undue pressure on the squash, beans, peppers, eggplants, flowers, and yes, tomatoes, to hurry up. (Fortunately, we're getting a great yield on our potatoes, which Roy has been harvesting every day, and eggs are flying out of here as fast as we can gather and wash them.)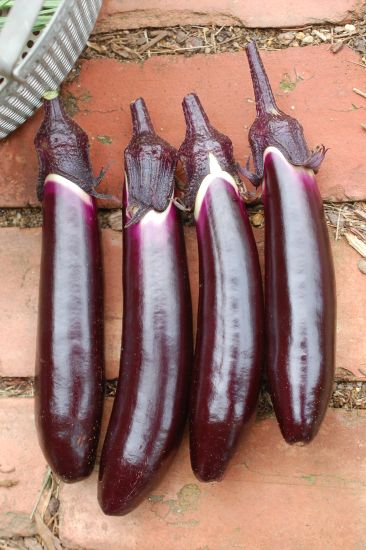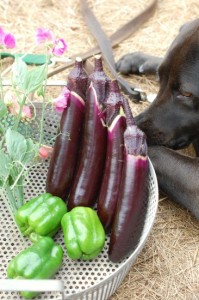 Finally this week we started to harvest a little of each of the summer veg. But am I grateful? Noooo, of course not. All I can do is complain (to myself) that there aren't more. It takes a while for everything to really start producing, but I can't wait! To make myself feel better (Roy does not seem at all concerned about this), I've been madly weeding and replanting the open beds with carrots, turnips, fall squash, more kale, more summer squash (to foil the squash borers) and whatnot. And, um, lecturing the eggplant. ("Could you try to produce more than one fruit at a time please?") The poor eggplant—it's a new variety called Orient Express, and it's already providing fruit three weeks ahead of last year. (Apparently my patience gets shorter and shorter every year.)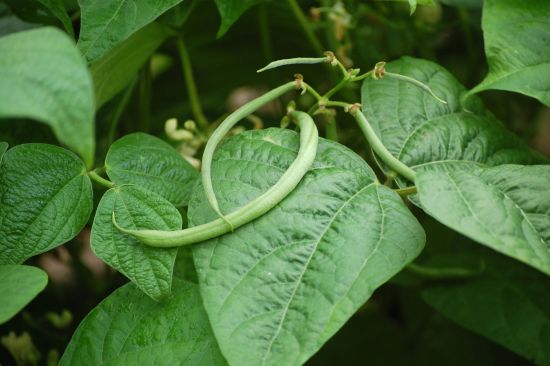 At some point I realize that these conversations I'm having with myself and the vegetables are not very productive. And that, in reality, we have more of the summer veggies planted than we've ever had, so we should be overflowing in August. So when I start complaining about all the time we're spending harvesting beans and tomatoes, you can just kick me. Or something.
In the meantime, I'm offering a few pics of this week's goodies. They do make my heart sing!