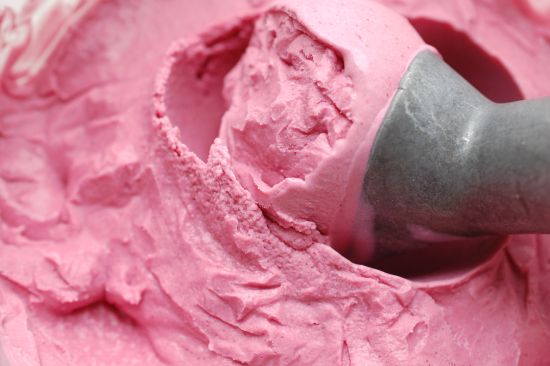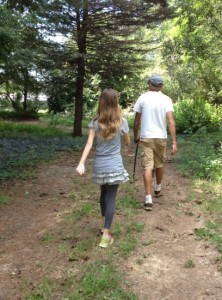 A light rain drizzled down on us tonight as we trudged back across State Road from the Fair grounds to the farm. Looking back, Libby noticed our feet left a pattern on the rain-glossed blacktop. It's almost as if we'd worn a path in the road with so much criss-crossing. You could even see Farmer's paw prints. (Yes, Farmer got to go to the Fair—three times. French fries—yes; cotton candy—no.)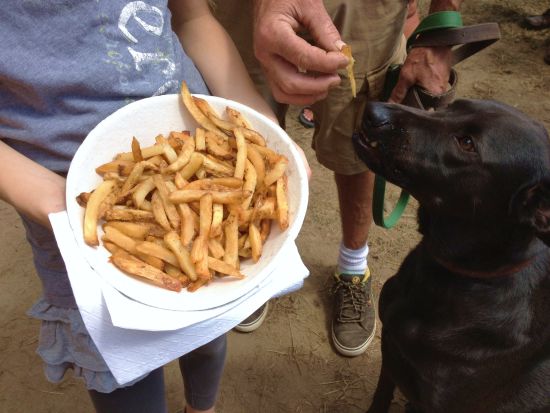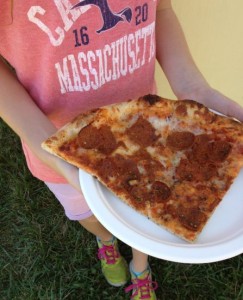 Now we are all a little comatose, having eaten ourselves silly for four days. Because of these darn free passes the Fair folks give us every year, we indulge ourselves ridiculously and eat nearly every meal at the Fair. This year we made a habit of trying as many different things as we could—barbequed ribs, chicken tacos, steak tacos, pizza, burgers, veggie tempura, sausage and peppers, French fries, corn on the cob, strawberry shortcake, fruit smoothies, ice cream, fried dough, cotton candy. Yes, you read that right—it is not the healthiest list of food. But we had a blast and took Iphone pictures of most every dish to document the extravaganza.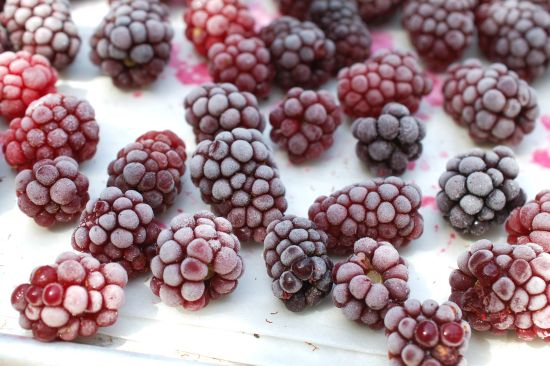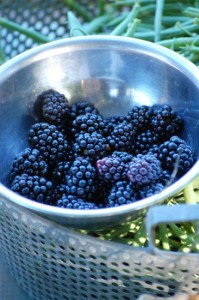 Back at the farm, at least Libby and I added some veggies and fruits to that list, since we were harvesting (and snacking on) tomatoes, green beans and blackberries together in between Fair forays. But then we had to go and make ice cream. I know, I know—what a crazy weekend to make homemade ice cream. The problem was, I had promised Libby that we'd make our annual batch of berry ice cream while she's here on this visit. A promise is a promise. And this year, we are overflowing with blackberries, and I've been picking and freezing the ripe ones every day.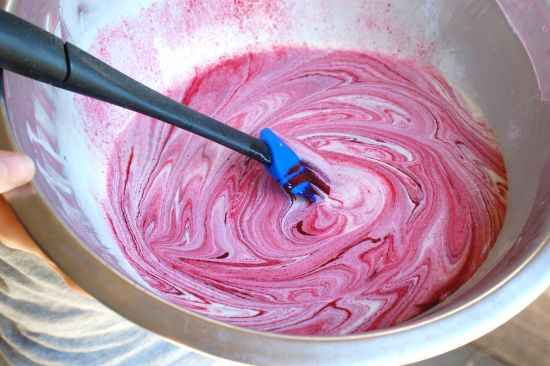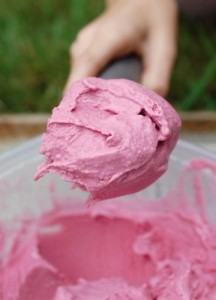 Fortunately, making ice cream happens in small steps which you can squeeze in between Fair visits. You make berry puree. Chill it. Make custard. Chill it. Combine puree and custard. Chill it. Put mix in ice cream maker (the old ice cream maker that doesn't freeze very well). Put ice cream maker back in freezer and stir every once in a while. Give up on getting anything that's really completely frozen. Eat soft-serve blackberry ice cream: The absolute most delicious stuff in the whole world. I promise. Libby promises. Even Roy raved.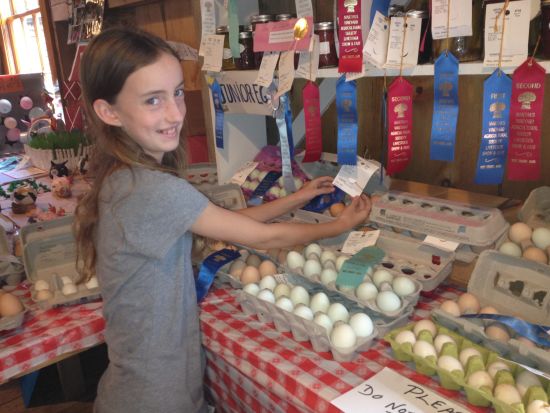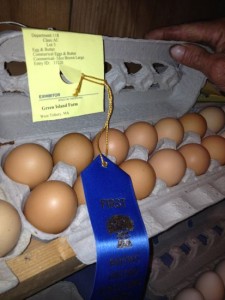 And speaking of raves. We're voting MV Ag Fair 2013 our fave so far. Not that winning a blue ribbon for our eggs, our green beans, our cosmos, and Libby's plum tomatoes has anything to do with it, mind you. But it did put us all in a dandy mood Thursday. And then the sun shone bright in a picture-perfect blue sky for three days. There was a soft breeze and there were stunning sunsets. We saw lots of friends. A mommy sow had 10 piglets in the animal barn Thursday night. (We went to look at these little tiny creatures maybe 12 times after that.) Roy won stuffed animals (a pig and a frog) for both Libby and me. Farmer made new friends and ate his first onion rings. He and Libby are passed out on the couch, side by side. Exhausted, stuffed, happy.