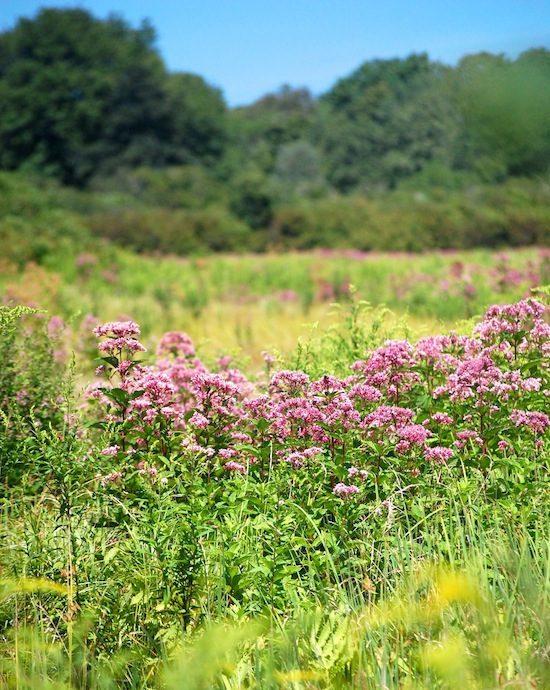 Normally we don't "walk" in August. That kind of walk, you know—the strolling kind, where you let the world wrap you up in its beauty—just doesn't happen in high season. But the other day my friend Heidi (of newly minted MV Sea Salt fame!) said she'd stop by for a quick catch-up in early afternoon, and when she got here, I suggested a short walk.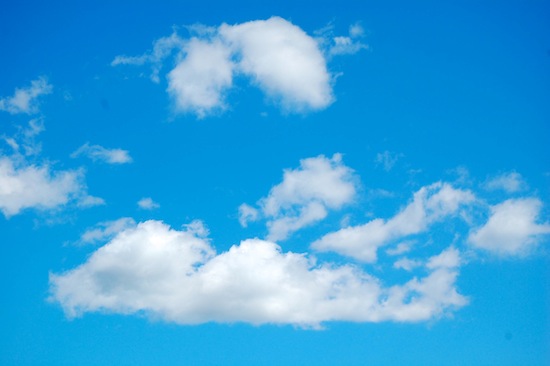 It was such a clear, bright day and the breeze was purring along, and well, why not meander down the Land Bank path behind our homestead? (The path actually squeezes between us and the four acres we lease behind us that house our chickens.)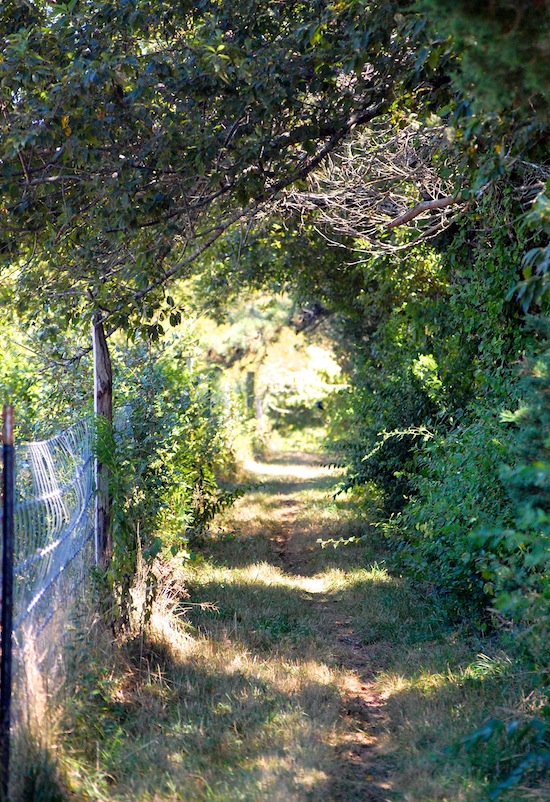 It's a lovely, short walk, past cornfields, over a shady brook, along a brambly old cow fence, and out onto a spectacular low grassy plain called the Square Field.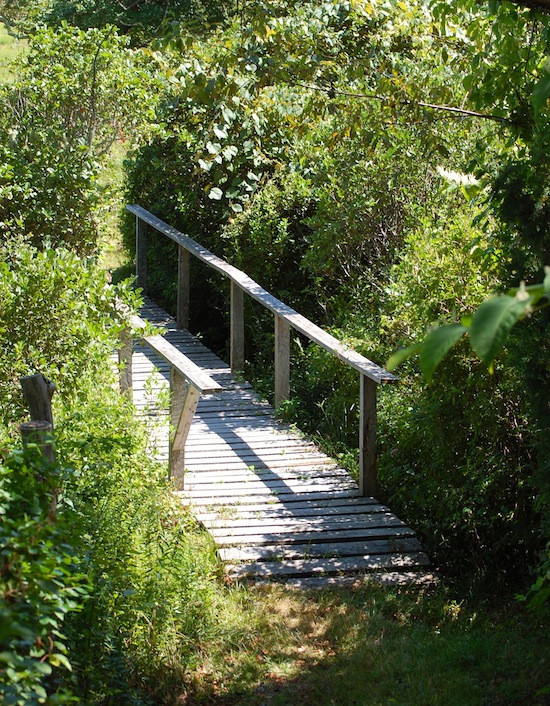 Here and there, Heidi pointed out a flower or herb or plant to me that I wasn't familiar with. And we both got excited when we found wild blackberries tangled along the fence line.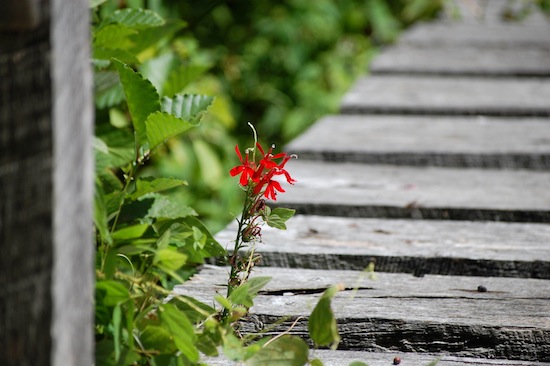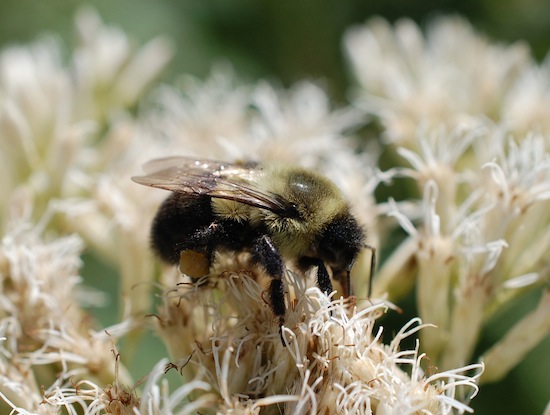 The walk was so relaxing (and really a no-brainer since it was so close by), that I decided to go again today after the morning farm-stand rush, and bring my camera with me. I had wanted to go back with Roy last evening. I knew he'd be excited to locate more wild blackberries, since he's been stalking them like crazy. (We now have a couple pounds of berries in the freezer, all from the fields around us.) But farm chores keep us really busy in the evenings, and now the light is closing in on us earlier and earlier.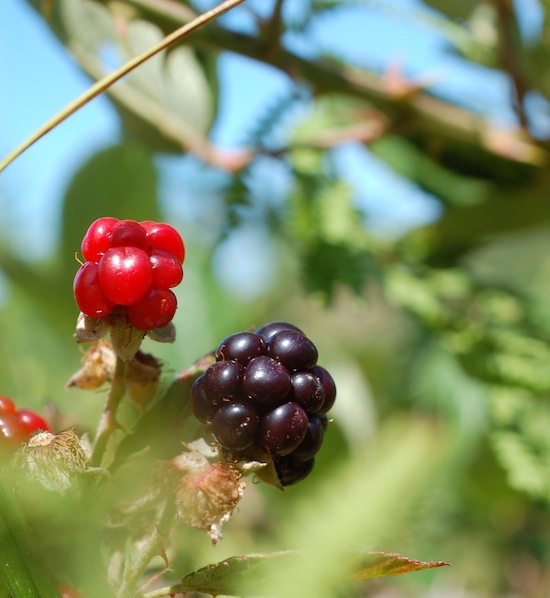 So I wandered off today alone while he was resting, and just as I was changing my camera lens to get a close-up of a blackberry, I heard a faint whooshing noise and then a decided splash. It was Roy at the little bridge over the brook behind me. He had untied his sneakers and stepped into the water. All along, I knew he wasn't far behind me.  (What was he doing in the water? Maybe looking for the troll under the bridge?)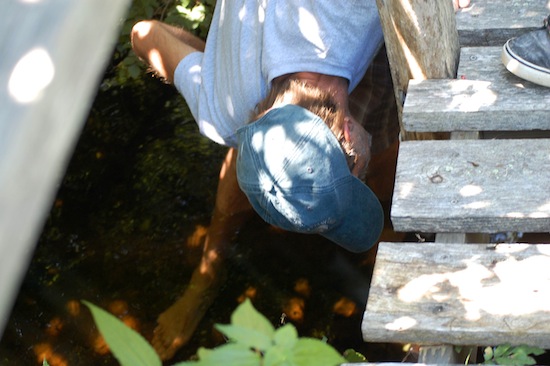 We sat together quietly for a while on the bridge, looking for trout in the stream. Then we continued on the walk together, spotting wild cherries and a patch of once-cultivated raspberries, admiring the field of goldenrod and Joe Pye weed, and then heading back up the bank and along the corn fields, past our chickens and up to the back gate of our market garden.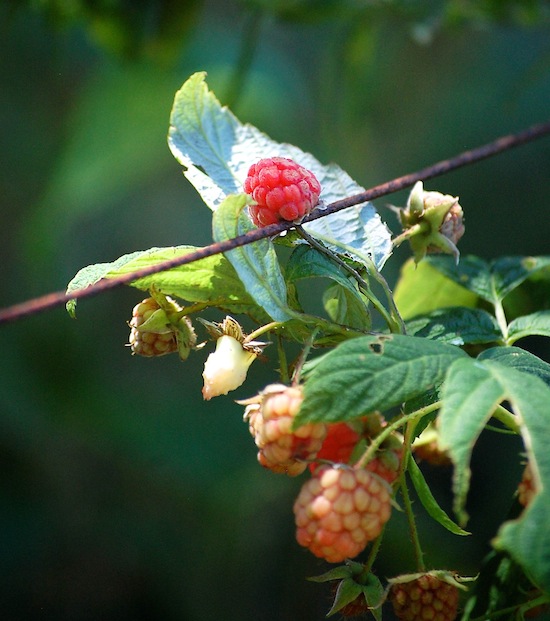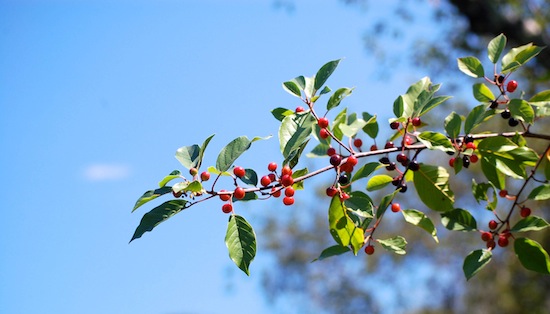 I took a few last photos of our first pumpkins (Yay! We've got one already ripe and quite a few on the way…)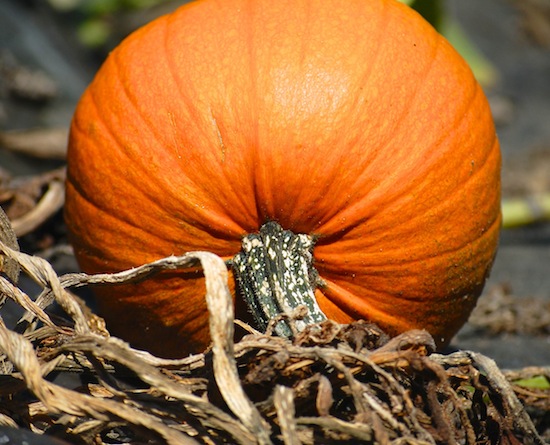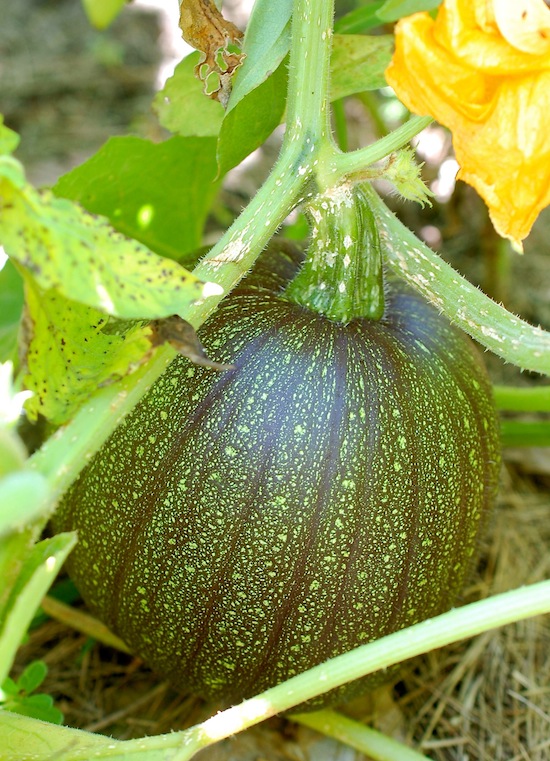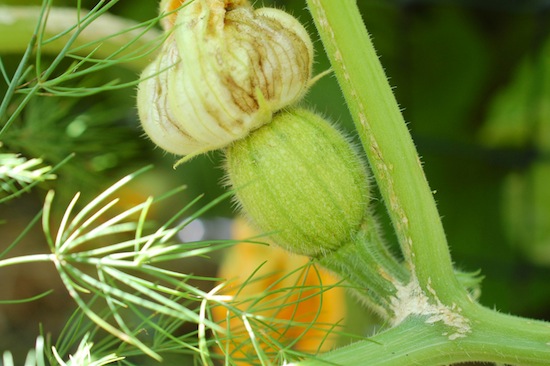 and I took in the best fall flower show I know—sunflowers and cosmos.
When I was sitting quietly with Roy on the little bridge over the brook, watching for life under the water and squinting at the sunlight glinting across the surface, I thought it was the most perfectly peaceful moment of the summer. And one I might not have experienced but for my friend Heidi.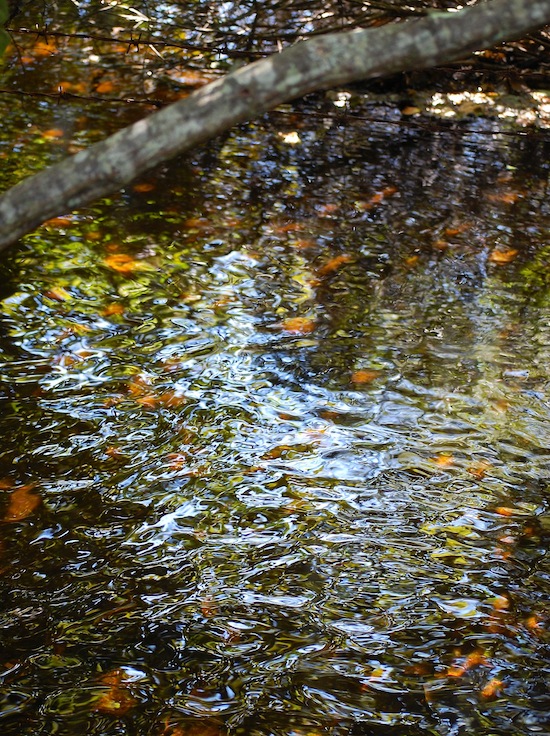 But of course, being one of those people who can never get enough of a good thing, I am thinking I may have to go back again tomorrow. While this weather lasts….