January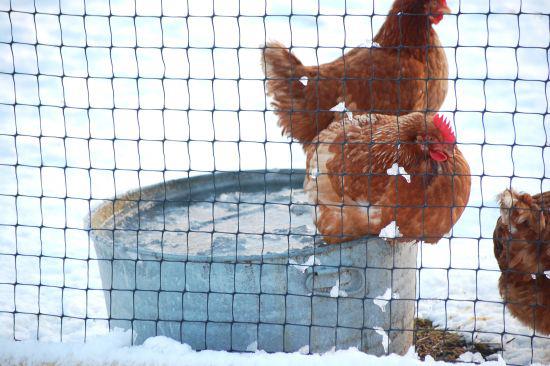 Brrrrrr….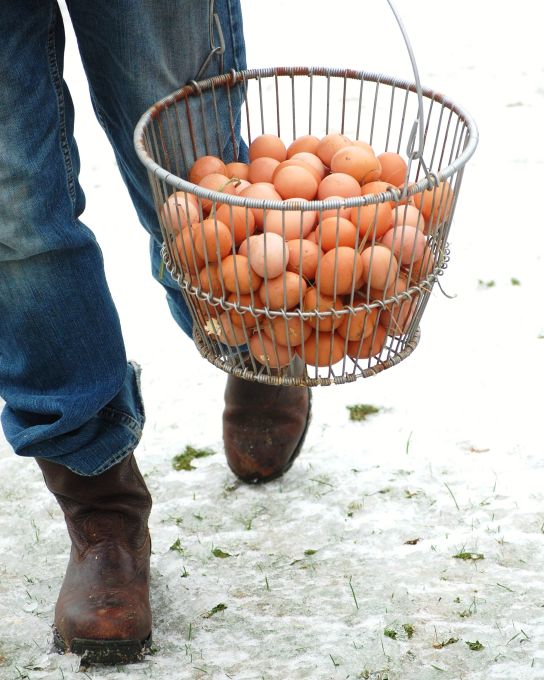 Crunch, crunch through the snow and ice.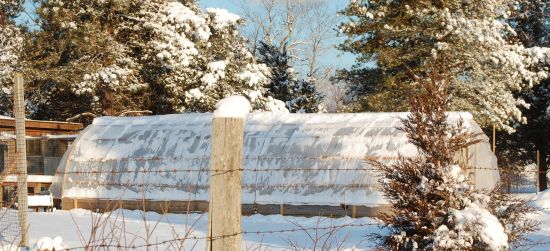 The new hoop house, post-hurricane, post-nor'wester, mid-snow-spell, still standing.
February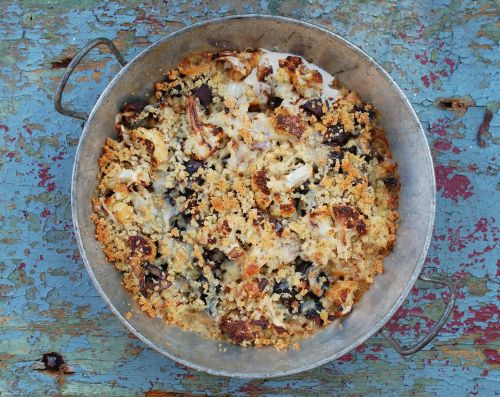 Winter whites aren't so bad…a simple cauliflower gratin made a hearty dinner.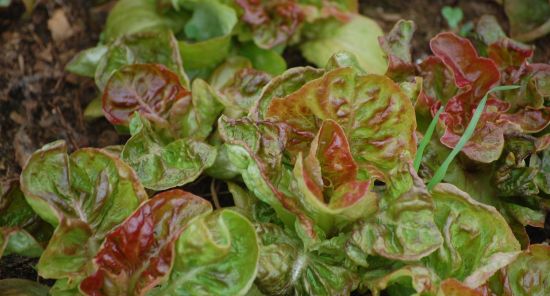 Crisp, rosy Pirat lettuce thrived in the hoop house–year-round growing might just happen!
March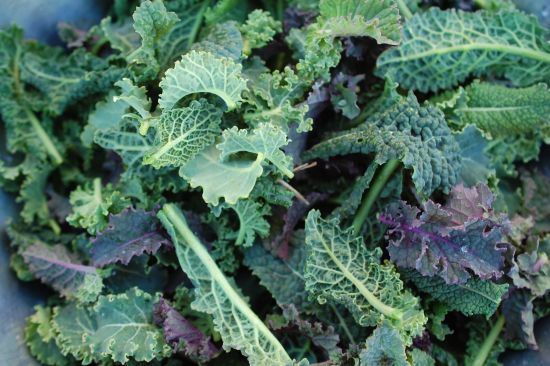 Baby kale rocked the winter garden.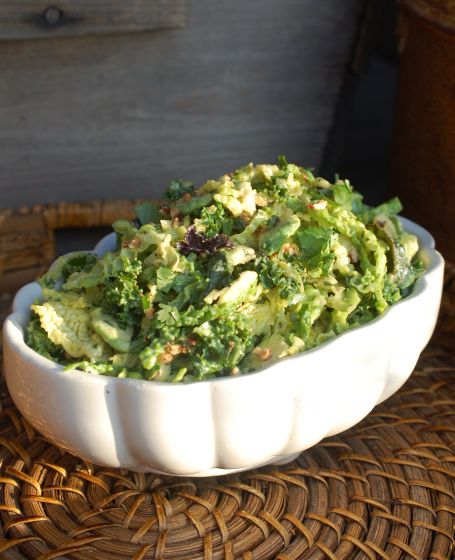 So we mixed it with Savoy cabbage for a spectacular slaw.
April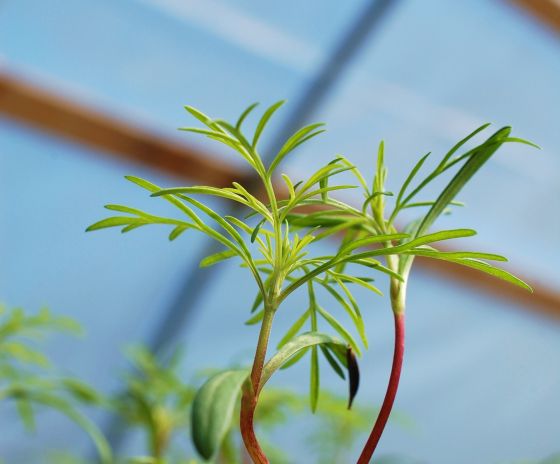 Cosmo seedlings were happy, happy in the hoop house — hope for the flowers.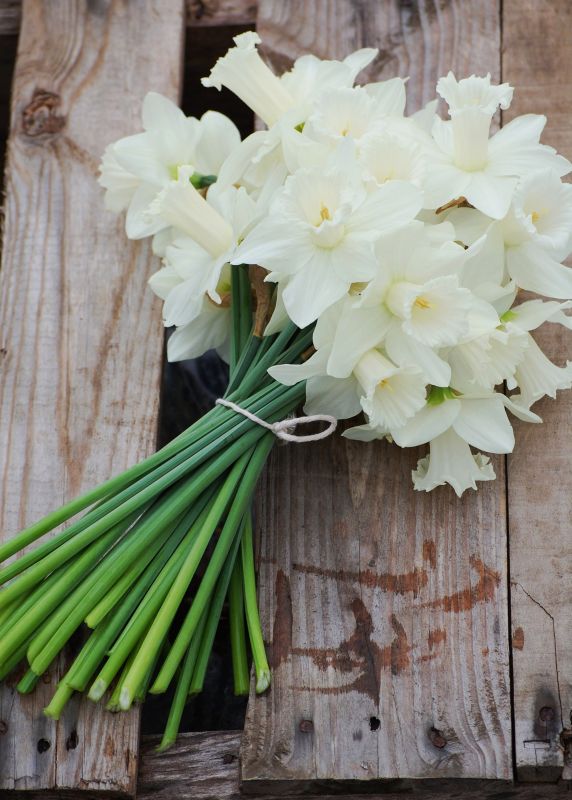 We made farm bouquets of white daffodils to honor the Boston Marathon bombing victims.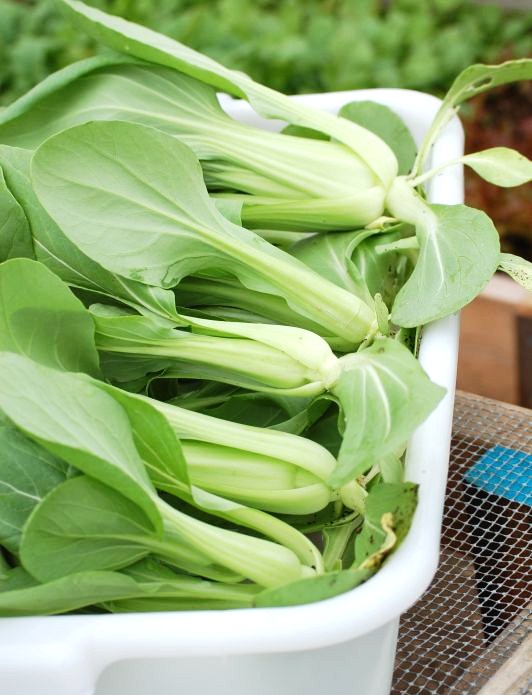 The first bok choy harvest from the hoop house was perfectly lovely with no pest damage.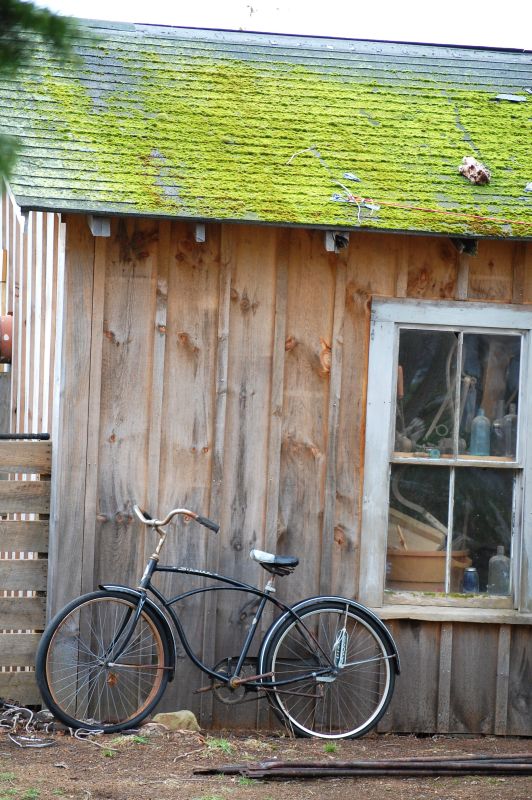 May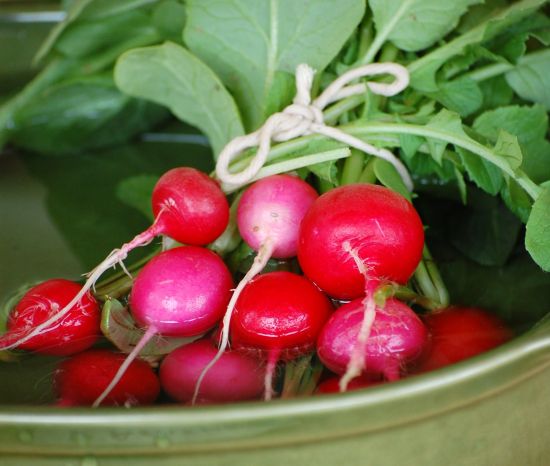 It doesn't get any cheerier than this–little bunches of Easter Egg radishes hit the farm stand.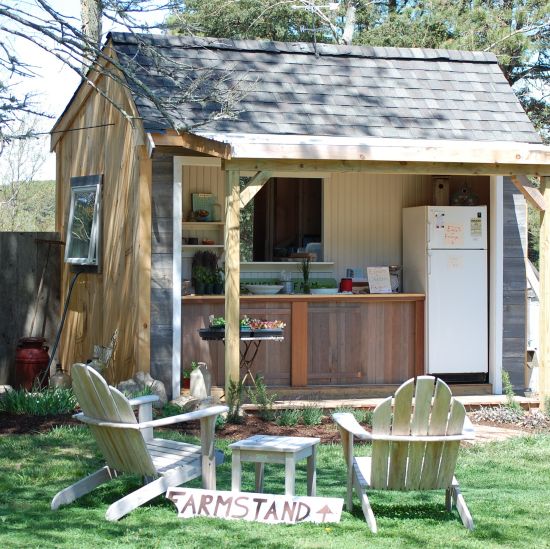 The brand NEW farm stand, I should add.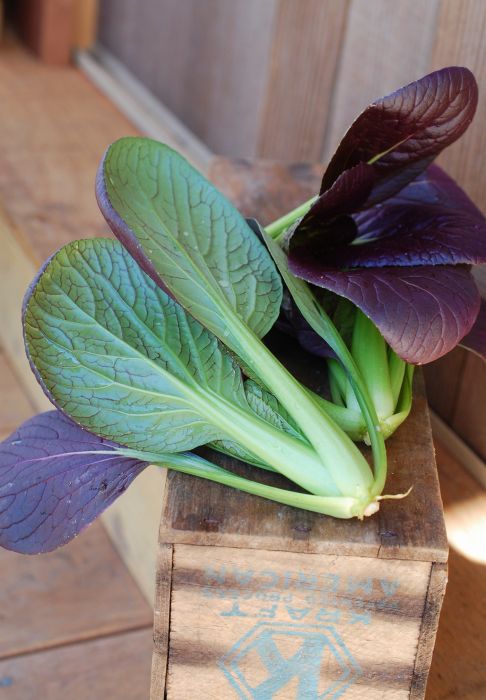 But the little heads of purple bok choy got my vote for prettiest spring vegetable.
The 300 new pullets got used to their new digs pretty quickly…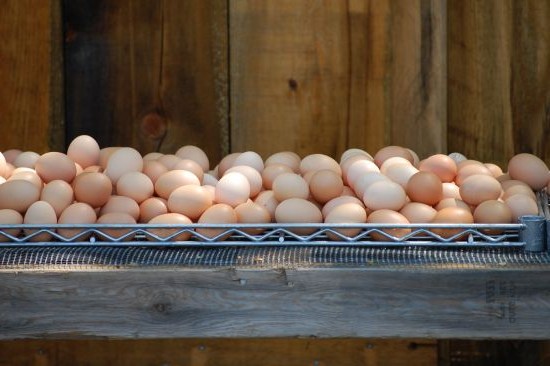 …while the yearlings were laying like crazy.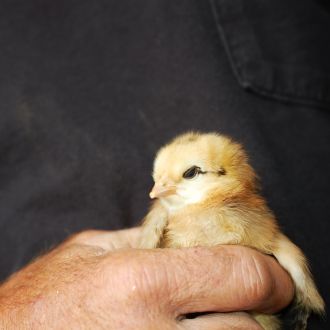 And of course there were new babies.
June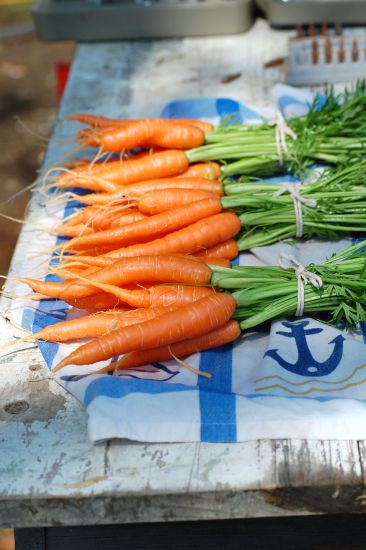 This first crop of Nelson carrots were extra sweet.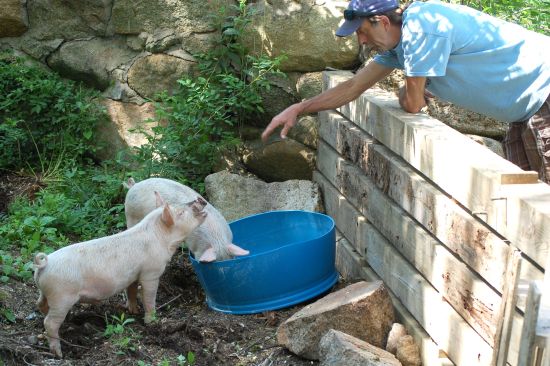 And guess who arrived at the farm? That would be Wilbur and Dozer.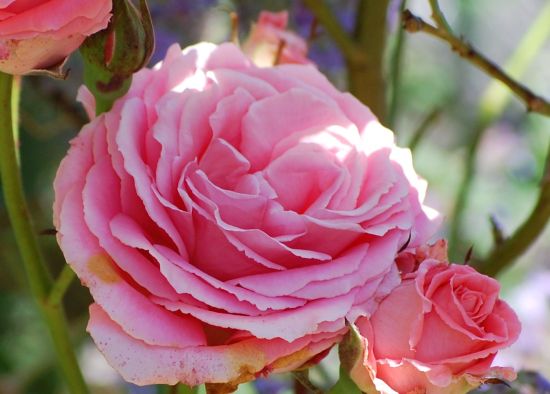 The birthday rose started blooming.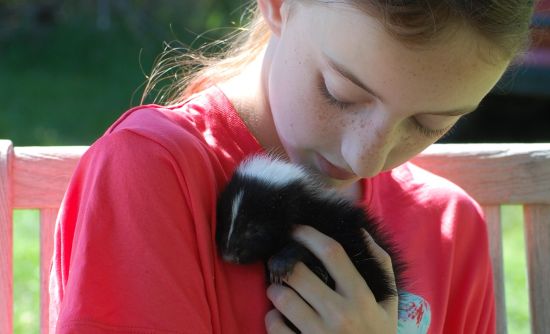 And an uninvited guest stayed for the weekend, much to Libby's delight.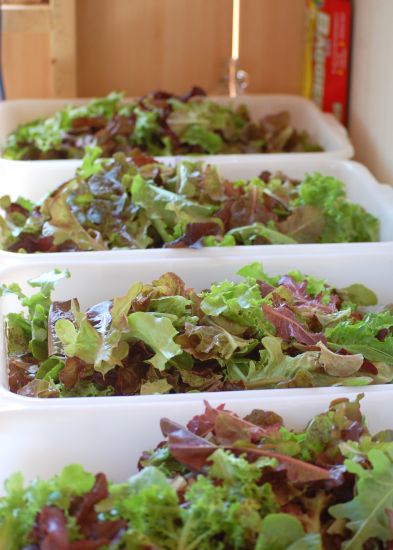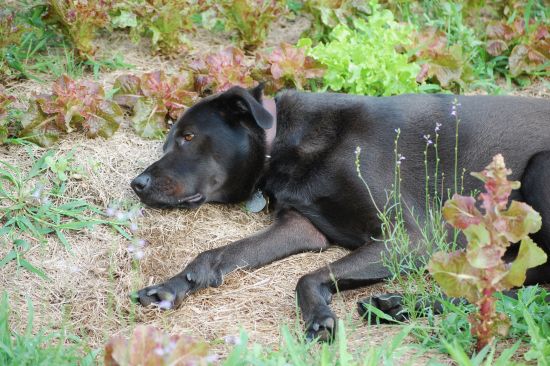 Harvesting and washing all those salad greens was just exhausting, Farmer said.
July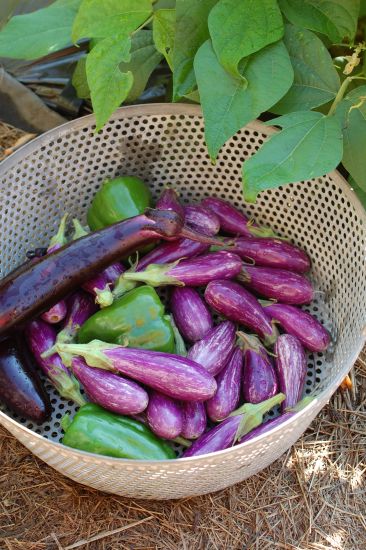 Finally the good stuff started rolling in.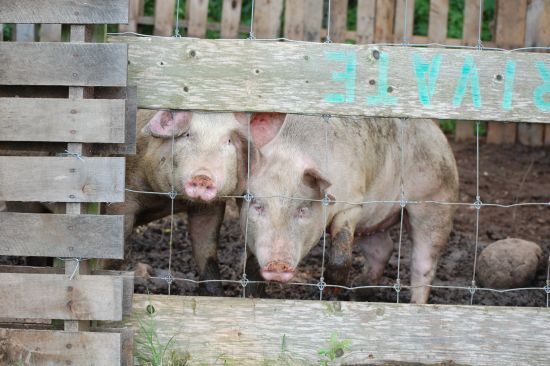 Meanwhile the boys got bigger, thanks to nonstop snacking.
August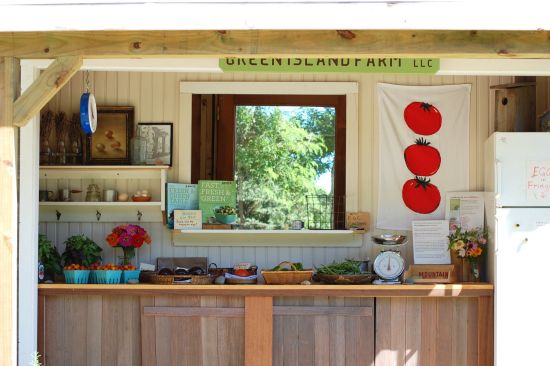 The farm stand looked spiffy in high summer.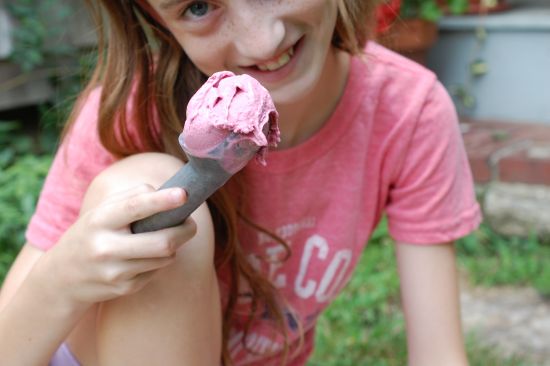 And then it was Back Yard Black Raspberry Ice Cream time again–the best!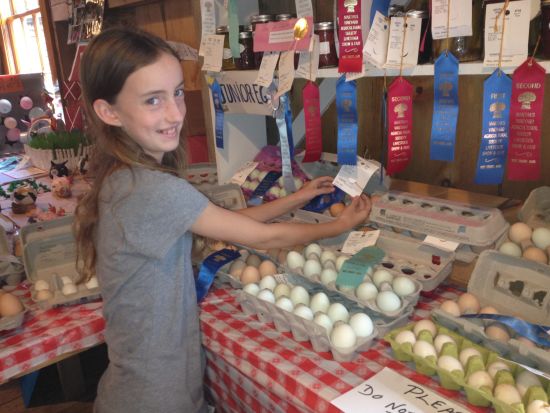 The Fair was pretty swell too–lots of blue ribbons, including one for Libby's eggs!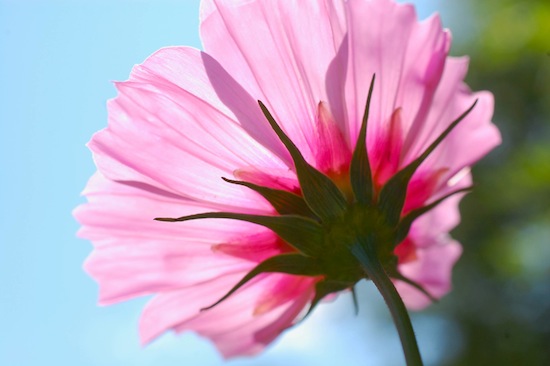 Cosmos and sunflowers went into knock-out mode in late August.
September
Goldenrod and Joe Pye Weed painted the path along the Square Field.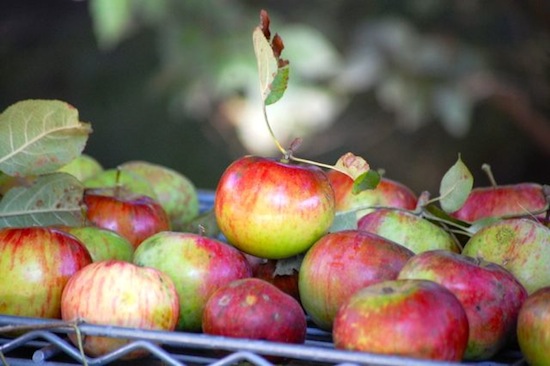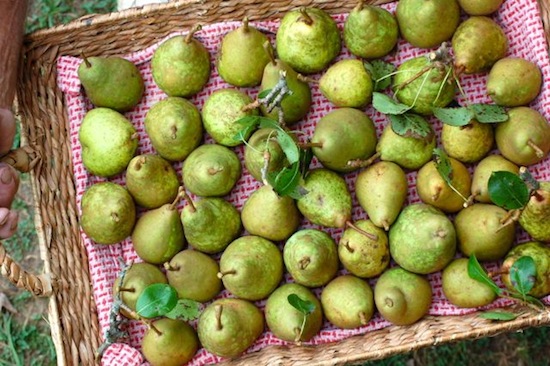 Apples and pears decked out the farm stand.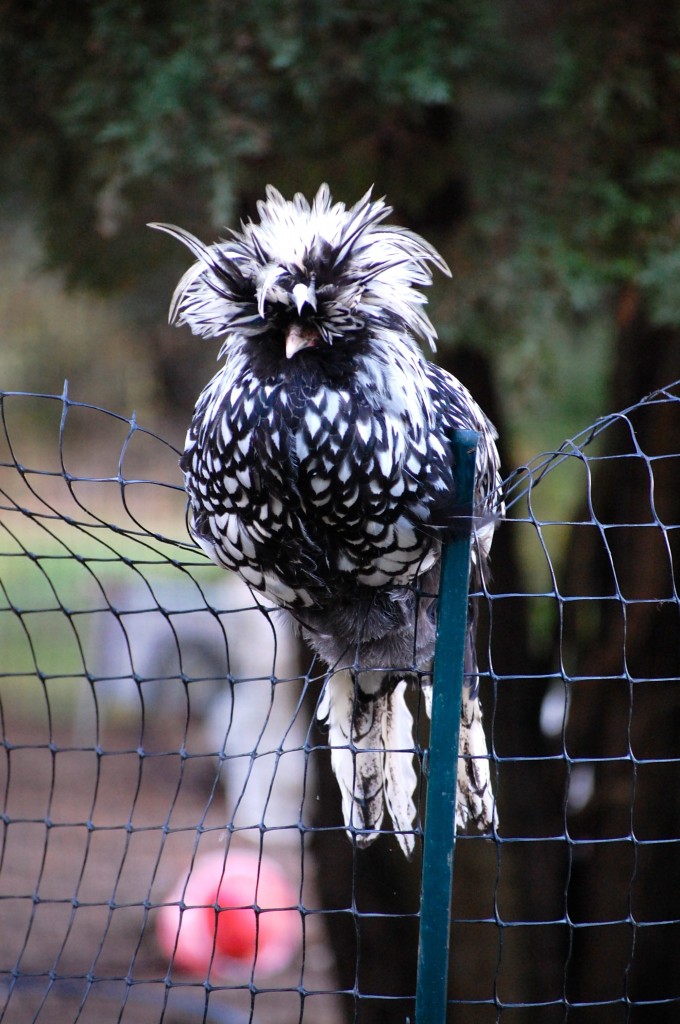 And our fine-feathered Polish Crested turned out to be Paulie, not Polly.
October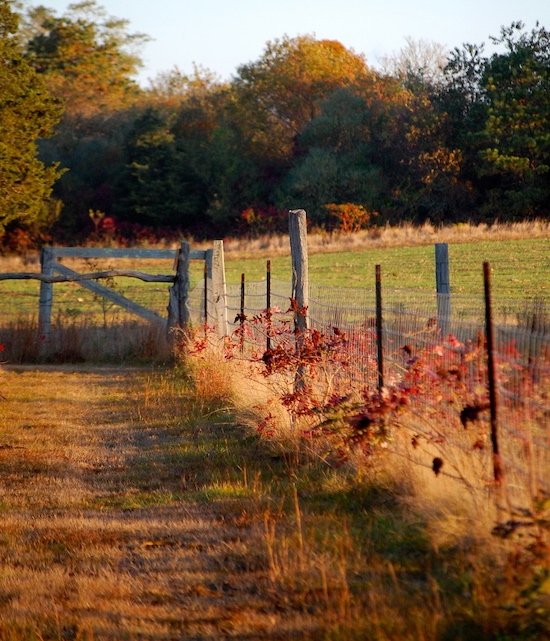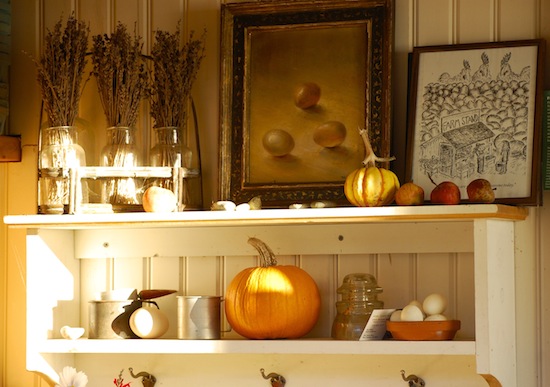 We loved the October light and our first Sugar Pie pumpkins.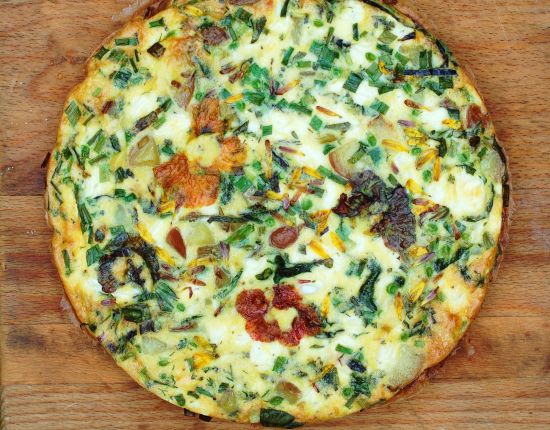 Options for a harvest frittata were endless in October.
November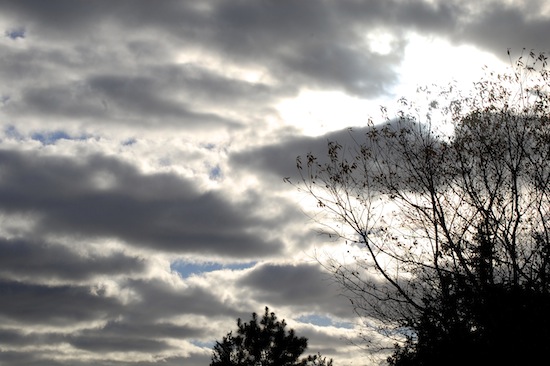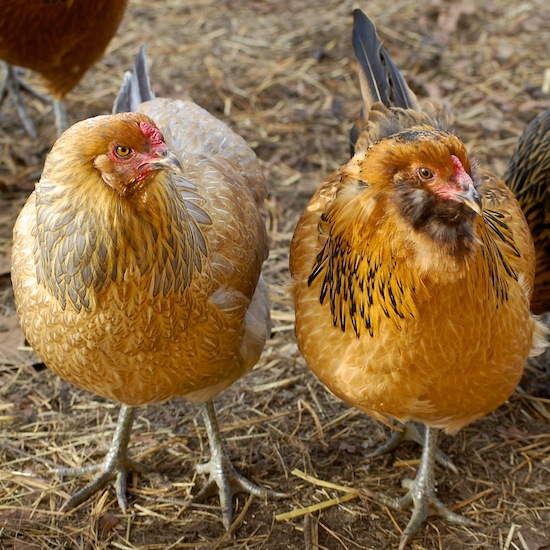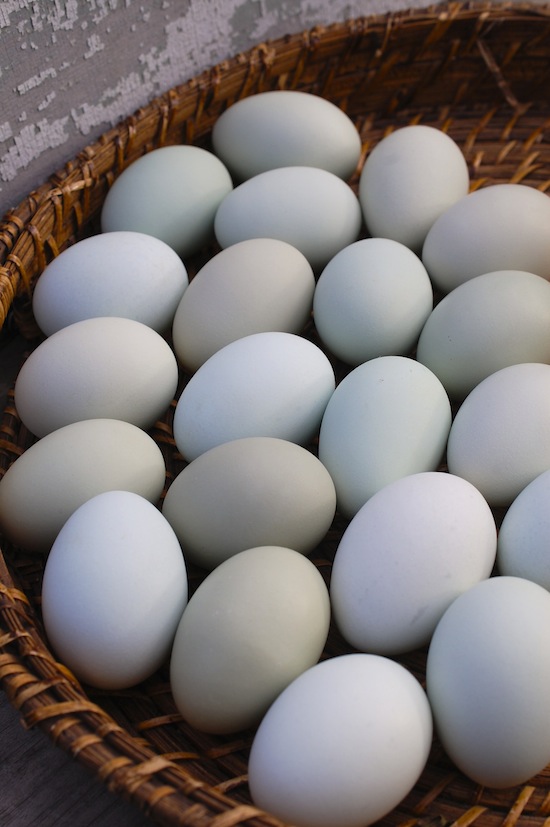 The Aracaunas started laying–some blue eggs, some green.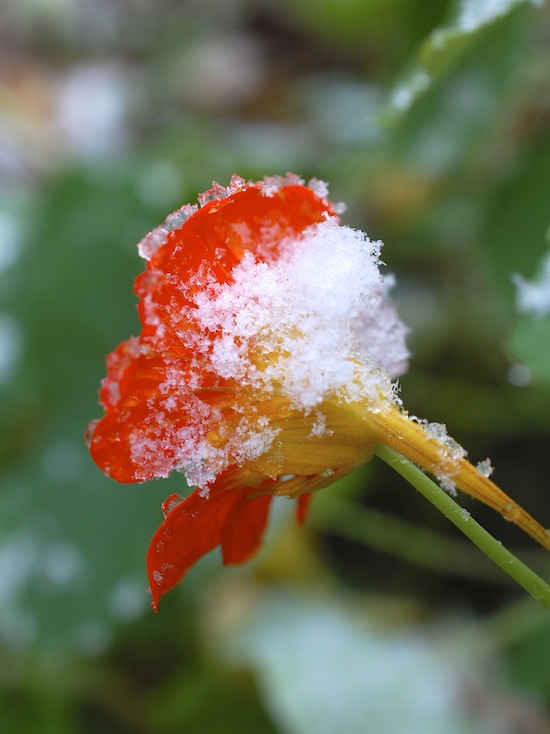 A November surprise brought us this rare juxtaposition: Snowflakes on nasturtiums.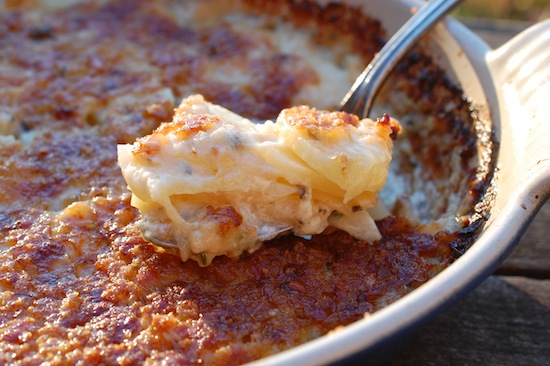 For Thanksgiving, we made a potato, gruyere, and horseradish gratin.
December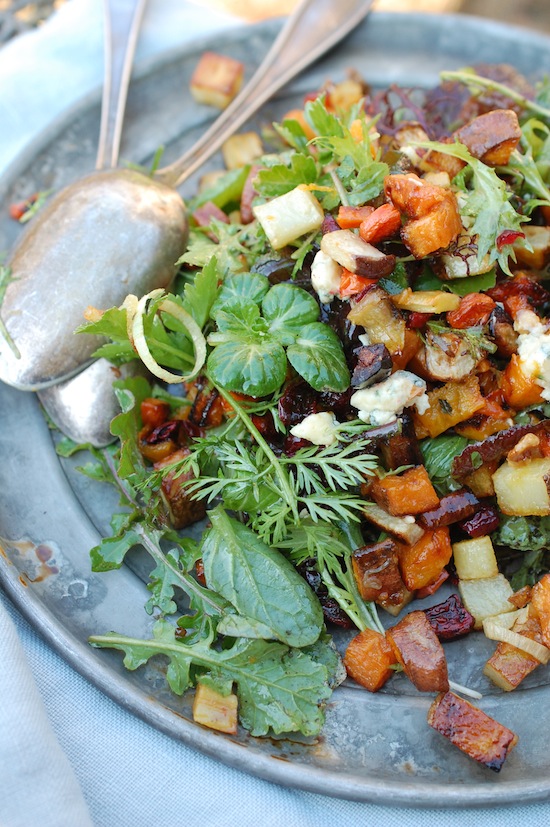 A winter warm salad template got a lot of hits on Pinterest!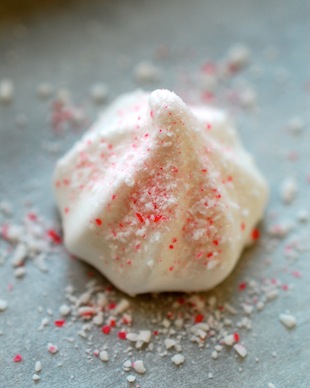 We made peppermint meringues from our egg whites.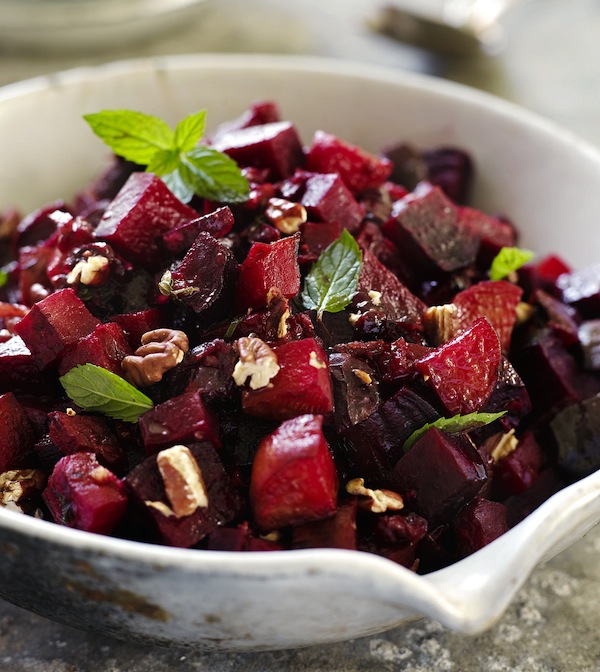 And roasted beet "jewels" from Fresh From the Farm!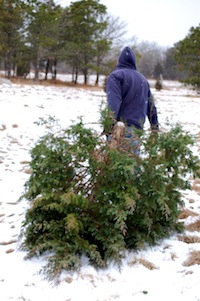 We cut down our tree…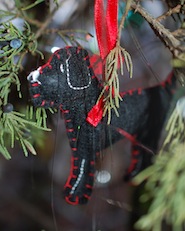 and hid the bare spots with lots of ornaments and tinsel.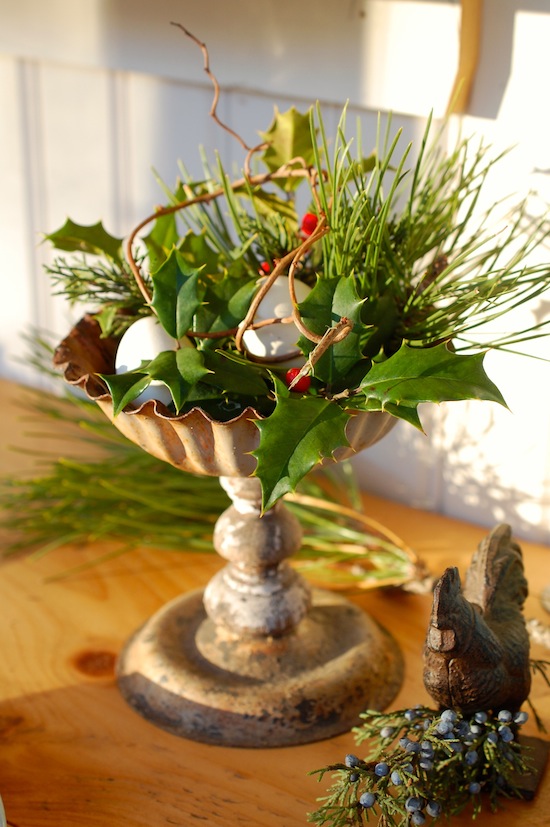 We snipped holly and cedar from the back fields and decorated the farm stand to look festive.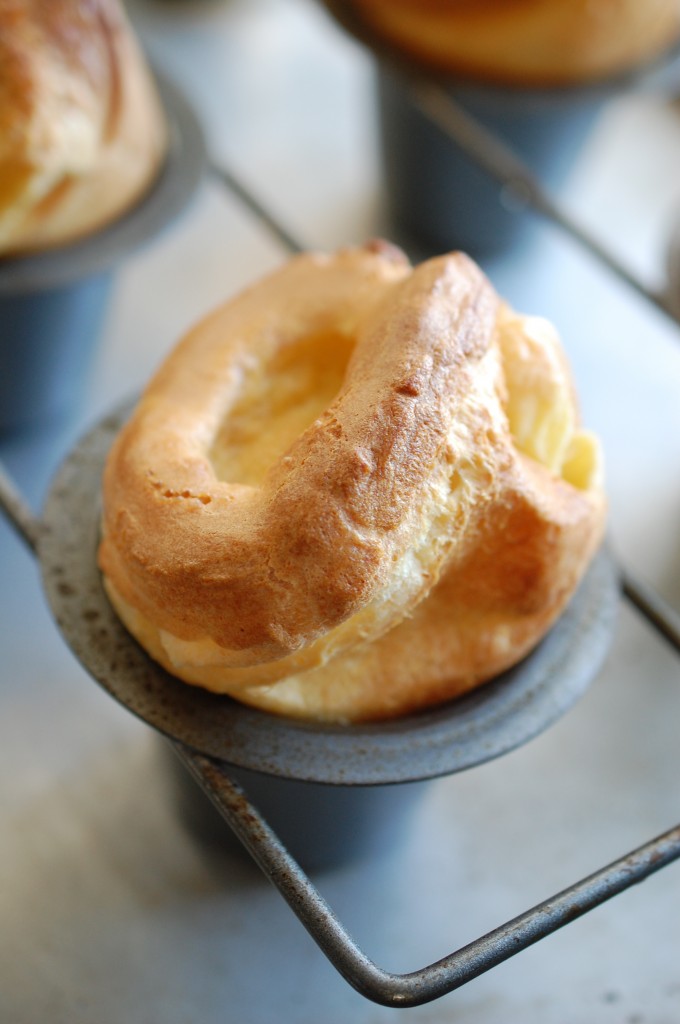 At last, it was Christmas morning: Warm popovers and cool winter light on Green Island Farm.
It was a year of plenty.
"And we pray, not for new earth or heaven, but to be quiet in heart, and in eye clear. What we need is here." — Wendell Berry
May 2014 bring you lots of every-day, garden-variety moments of joy.