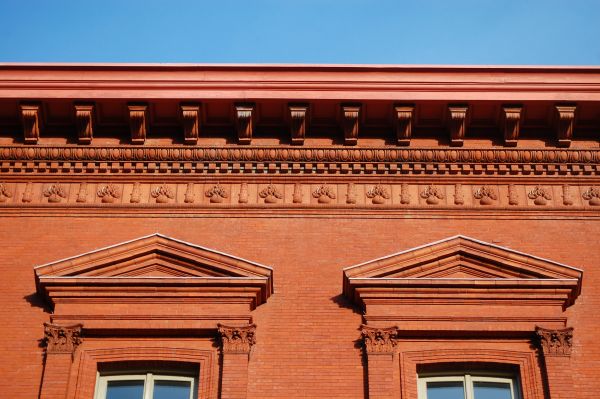 If you have to be stuck in a snowstorm, your sister's cozy house is probably the best place to be. (No that's not it in the photo above–more on that in a minute!)
I am, of course, homesick. It is no secret that I'd rather be on our little farm with my peeps than anywhere else. But I promised myself that I would work hard on promoting my new book, hence the travel this spring.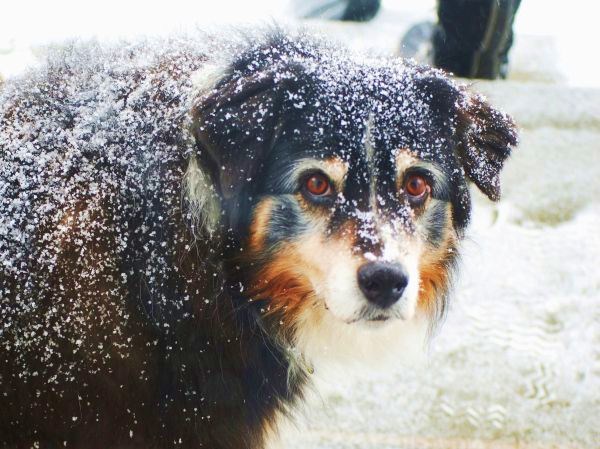 Wouldn't you know it, the first place I go, a snowstorm comes and I can't get home. But honestly, I don't see my sister much and the snow is so bad here in Virginia that even she did not have to go to work today. So Eleanor and I are here puttering and working and hanging out with her adorable 12-year-old Australian Shepherd, Skylie. It really is very nice. Plus, I got to sleep in and not rush off to do anything.
That's a good thing because I'm pretty tired after the two fabulous book events this weekend at La Cuisine and the Dupont Circle Farmers' Market. Tired, and also over-stimulated, as all weekend the brain cells where my childhood memories live have been flashing like so many firecrackers on the Fourth of July.
I started out the trip by visiting my parents for a night in the small Delaware town where I spent my summers. Driving past miles of farm fields on the way to see them, I realized how much that landscape left its imprint on the positive/pleasure synapses in my brain. No wonder I'm a farmer now.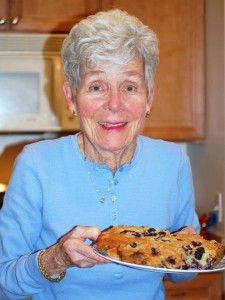 And seeing my parents was just the start of a tidal wave of supportive old friends and family who rallied to come to my book events or help me out. I gave my mom (right) an assignment—to make Libby's Lemon Blueberry Buckle—for one of the events. She took it very seriously, and Dad even went out to buy special containers to transport it. (It was delicious.) I also asked Dad to pick us up some farm supplies that I could bring home with me. A giant bag of seed starting soil was waiting in their driveway when I pulled up.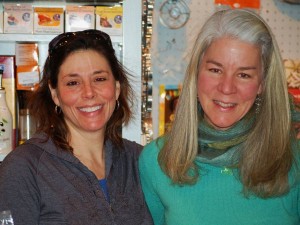 Saturday at La Cuisine, we had so much support from friends and family that we sold out of books! My godmother Shirley, her daughter Lynda, and her daughter-in-law Babs came. My Aunt Randi and my cousin Kari. Cookbook author friends Domenica Marchetti (with me at left) and Cathy Barrow (aka Mrs. Wheelbarrow). And Washington Post Deputy Food editor Bonnie Benwick. Old friends and former neighbors. Vineyarders. People who rode the Metro from the other side of town. AND an entire contingent of my sister's friends who she runs with (literally runs, as in marathons)—so great! I couldn't believe it. (Below, left to right: Courtney, Jen, Erin, Eleanor (sis), Martha, and Shawna.)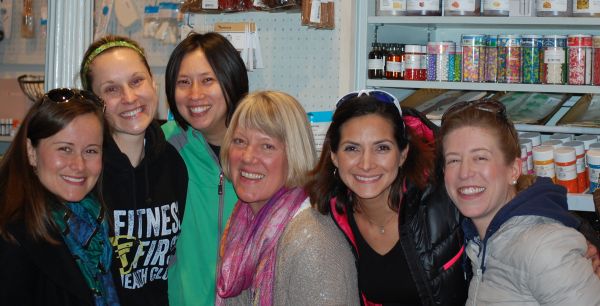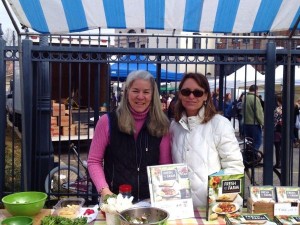 On Sunday my cousin Kari (right) spent the day helping me at the market. I don't get to see her much either, so that was especially nice. And no sooner had we set up then who walks up but dear old friends Kathy and Peter Jahn, who had kindly transported my Mom and Dad's best friends Bran and Jim Johnston, Carolyn and Charlie Pardoe, and Sheila Lindveit down to the market by squeezing them all into a Volvo stationwagon. Even Kathy and Peter's daughters Charlotte and Viveka came. All to a market event that was a bit chaotic, thanks to a surprise visit from chef José Andrés who had a film crew and a mysterious entourage with him that turned out to be a group of Spanish musicians disguised as chefs who performed a pop-up music video in the market!
All I can say is that I was darn grateful to be in my hometown this weekend and am so appreciative for all the support. Especially from my sister, who's not only put up with me living with her these past several days, but has also provided me with flawless directions to get around town. My biggest fear when doing events away from home is that I will get lost and not arrive on time.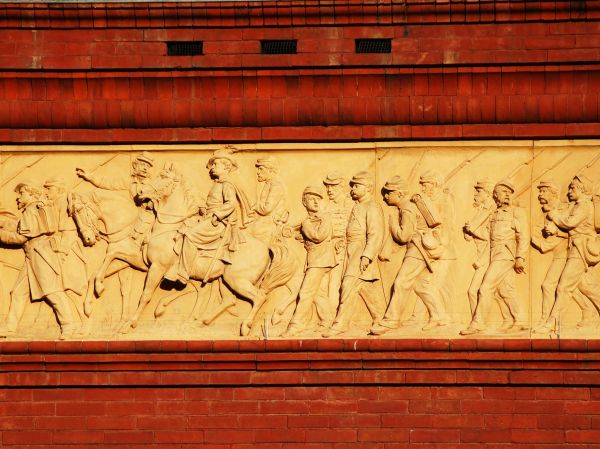 The other reason my memory was firing away was the city of Washington itself. Growing up, I used to take the bus downtown, or drive with my sister when she got her license, and walk around to all the monuments and museums. The architecture (and texture) of the city is captivating. There is a limit on building height in the city, and with the open parks and statues and lots of 19th century buildings still intact, there is an antiquated aura to the city that also feels personally nostalgic to me. I got a chance to kill some time on Friday while I wandered between a meeting with the food folks at The Washington Post and Eleanor's office at DC Metro, and I stumbled upon a new favorite, the National Building Museum. The cool façade features the frieze (pictured above) which wraps around the building and depicts marching Civil war soldiers. (Photo at top of blog is also of this historic building.)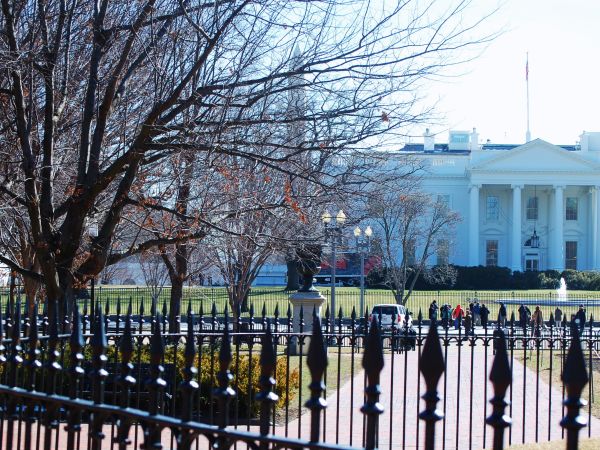 I can't wait to bring Libby and Roy here on my next visit. I'd better starting warming Eleanor up now to the idea of staying with her. We'll try not to come in snow season so we don't overstay our welcome!