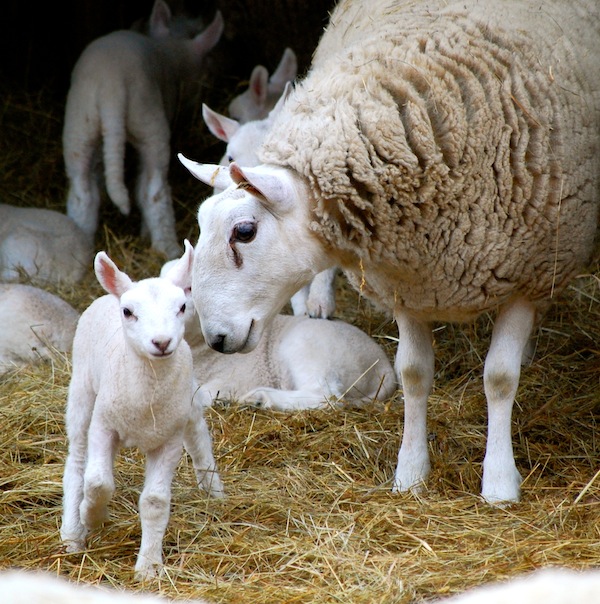 You can just forget about those beautiful little bok choy seedlings I showed you in last week's blog. They are, well, dead. As are four of our original hens (the "Ladies") including Martha, Opti, Sugar, and Oreo—whisked away by a mysterious predator. You know that I usually take the high road in this blog, so, like Forrest Gump, that's all I have to say about that.
Except for this one other thing: If October is my favorite month, March (especially this one) is my least favorite.
But there is an antidote to this frustration. And I am freely availing myself of it. Quite simply, it's baby lambs.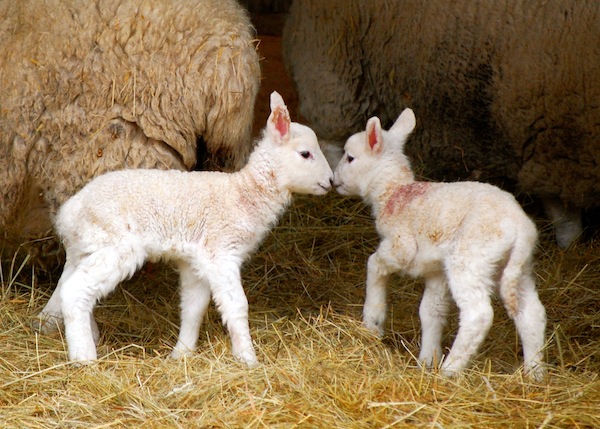 The lambs were all I could think about when I was flying back from Chicago on Monday. I love Chicago—the architecture, the people, the music, the food—and I loved getting to see a lot of my Fine Cooking magazine pals and other old friends at the annual International Association of Culinary Professionals Conference. Heck I even got to listen to the most famous chef in the world, Ferran Adria, and to eat fabulously awesome food at the Girl and the Goat. I navigated the subway to the airport and back without getting lost, managed to pack as light as I ever have—one carry-on bag—and didn't have too much trouble slipping back into the meet-and-greet mode.
But it was noisy and over-stimulating and crowded (especially with St. Patrick's Day revelers tumbling tipsily in and out of the hotel lobby and elevators) and, these days, I'm really not into drama and buzz anymore. In fact, that's why I originally came to Martha's Vineyard six years ago (in February, and it just happened to be a lovely sunny winter that year!)—to quiet down my over-stimulated brain.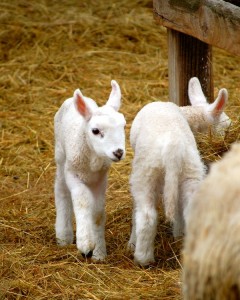 Wouldn't you know it, I hadn't been here a month when I encountered this phenomenon of baby lambs. Not only are they ridiculously cute and fascinating to watch, but they show up all over the Island right about the time little green shoots of chives and grass are popping up. (You know rhubarb and asparagus won't be far behind.) By the time the daffodils are in bloom, most of the Island lambs have been born. And if you've never seen a grassy field of daffodils and frisky lambs, well, you can only imagine how good that is for the soul.
This year (this weekend) Roy and Libby did the first lamb visit without me. We're lucky to have newborns less than half a mile up the road at Whiting's Farm. Their mommies are handsome Cheviot sheep, so they're quite a site all together, munching and snuggling on fresh hay, with the beautiful sheep barn behind them. Roy and Libby gave me the report over the phone on Saturday, and as soon as I could this week, I spun my tires through the mud to get up there and gaze and photograph.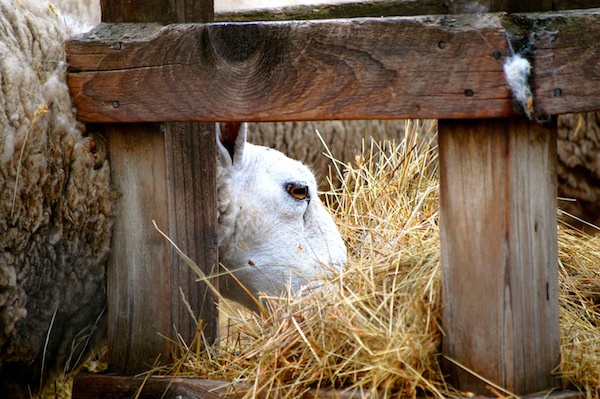 Soon our friend Liz Packer will have baby brown and black lambs (extra cute), so we have those to look forward to. Since I turn around and go away again in two weeks, I guess I'll think about Liz's lambs as a treat waiting for me when I get back. It will be April by then, so good riddance to March. It certainly lived up to its reputation, coming in like a lion. Let's hear it for going out like a lamb!