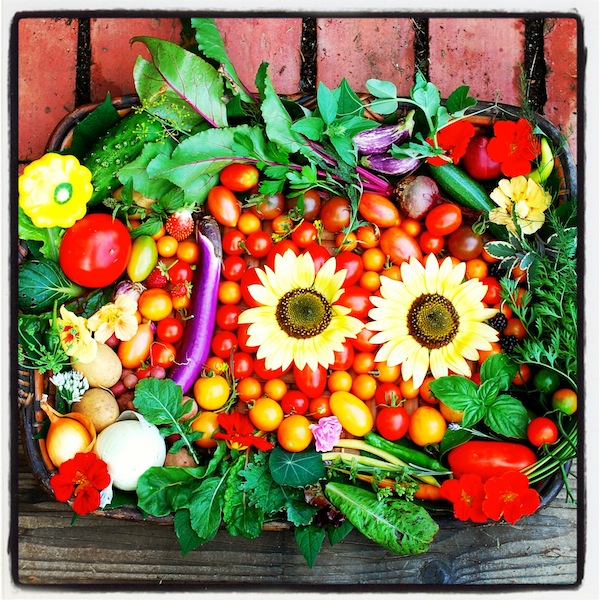 You might remember a few months back that I told you about a little challenge I set up for myself—to take a photo of a different veggie (or fruit or herb) on Green Island Farm every day for 100 days straight and to post it on Instagram. That was May 20—Day 1.
Well, Thursday, August 28 was Day 100, and I made it! I managed to post at least a different variety every day, and it was a kick doing it. For Thursday's post (the "finale"), I did something a little different and arranged a bunch of things for the photo (above). It was kind of hokey—I spelled out "100" (sort of) with an eggplant and two sunflowers, and then filled in with assorted other veggies, herbs, and fruits. As usual, it was the end of the day and I was rushed, so I was pretty much winging it. Halfway through, it occurred to me that I should've tried to get 100 things in the picture! I went out and picked a few more random edibles—a fennel flower, an asparagus frond, a pea shoot—but it was too late to redo at that point. After I took the photo, I counted, and I had managed to get 67 different items in–not bad. The best thing about the photo was the cheery color.
I thought it would be fun to show you, in retrospect, the photos in the #100Veggies100Days that were the most popular on Instagram and Facebook. (Keep in mind that "popular" means among my dear friends and very small group of social media peeps!). Not surprisingly, many of the favorite photos were tomatoes, but I think my own personal favorite is the little pumpkin, because of the light and the wispy vine. (See photos below.)
And I also wanted to let you know that it is not too late to follow along. Egged on by a few friends, I decided to keep going for another 100 days, only with a slight shift from strictly veggies and garden edibles to a broader look at the farm–#100DaysFreshFromTheFarm. (Yes, I conveniently co-opted my cookbook title for the hashtag! And by the way, I'm also now writing a regular "Fresh from the Farm" column for Martha's Vineyard Magazine. You can read the latest one on beefsteak tomatoes here.)  So sign up for Instagram or "like" my FaceBook business page, Susie Middleton Cooks, if you'd like to travel through fall on a small farm.
And here's that look back: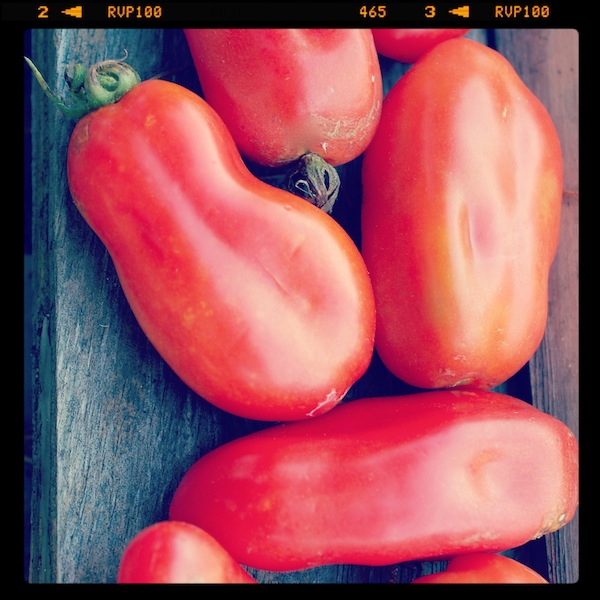 San Marzano tomatoes, most "liked" photo of all!.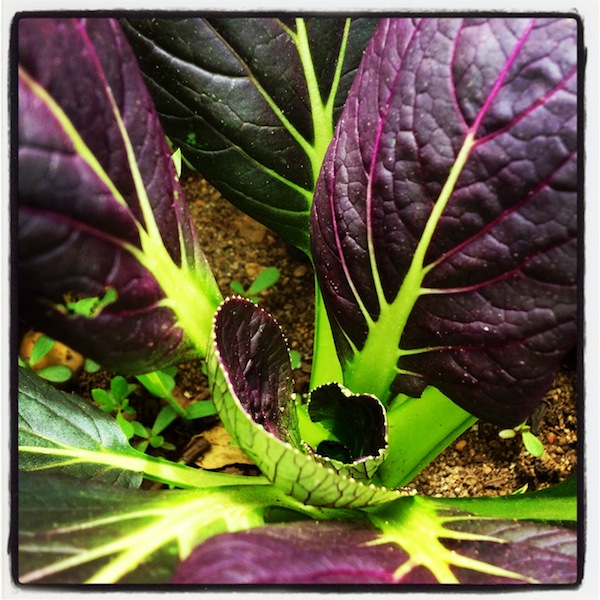 Purple baby bok choy.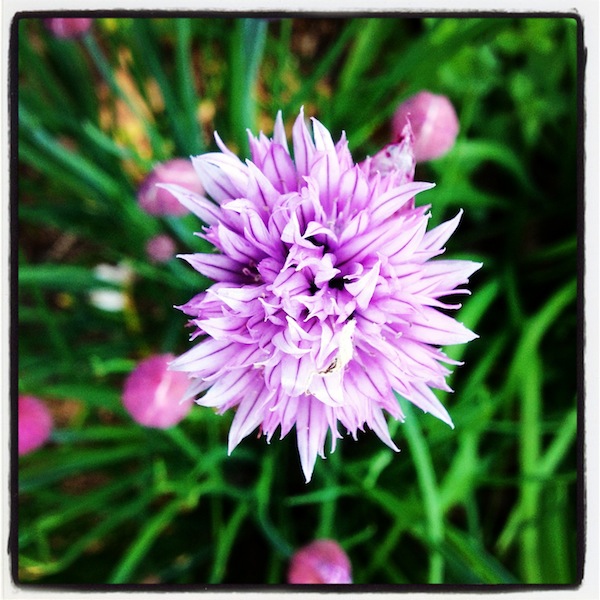 Chive Blossom (this was Day 1!).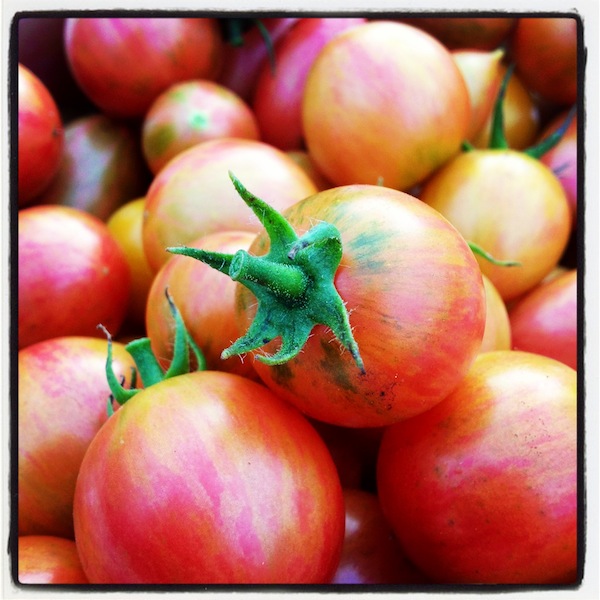 Sunrise Bee, one of the Artisan series tomatoes.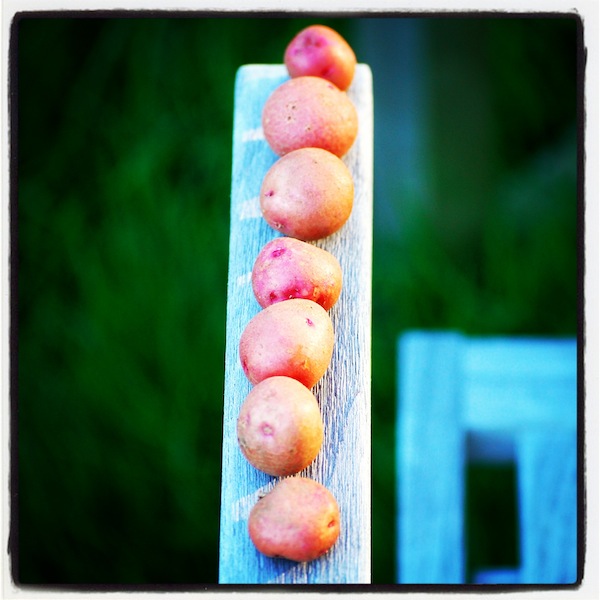 Red Gold potatoes.
Jimmy Nardello heirloom sweet pepper.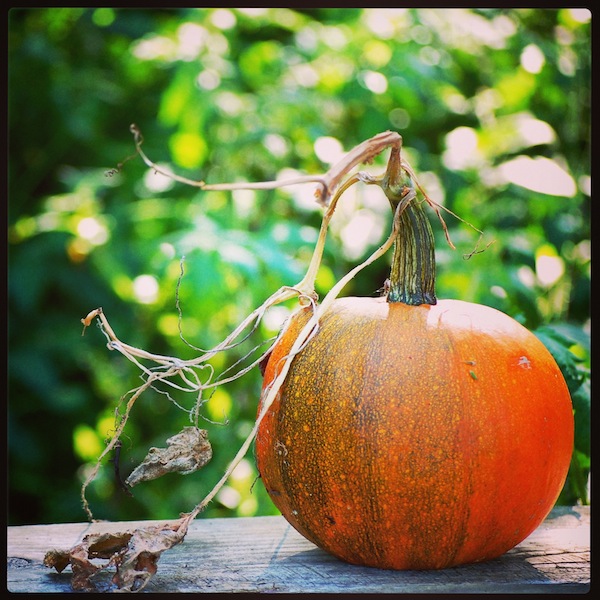 Little volunteer pumpkin.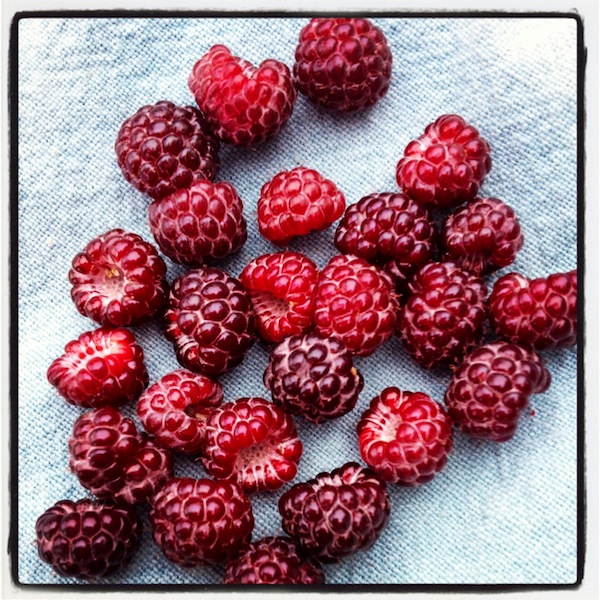 Black raspberries at the bottom of a cardboard pint box.
Orient Charm eggplant in good company.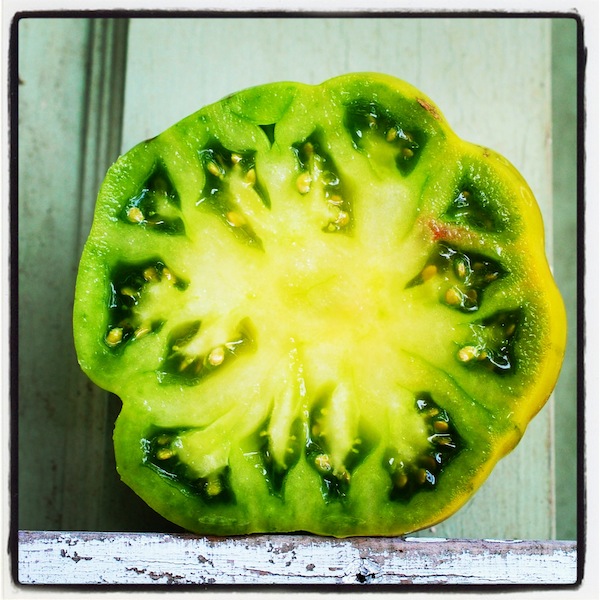 German Green heirloom tomato.
See you on Instagram!
P.S. The latest photos show up every day on the home page of sixburnersue.com, too.