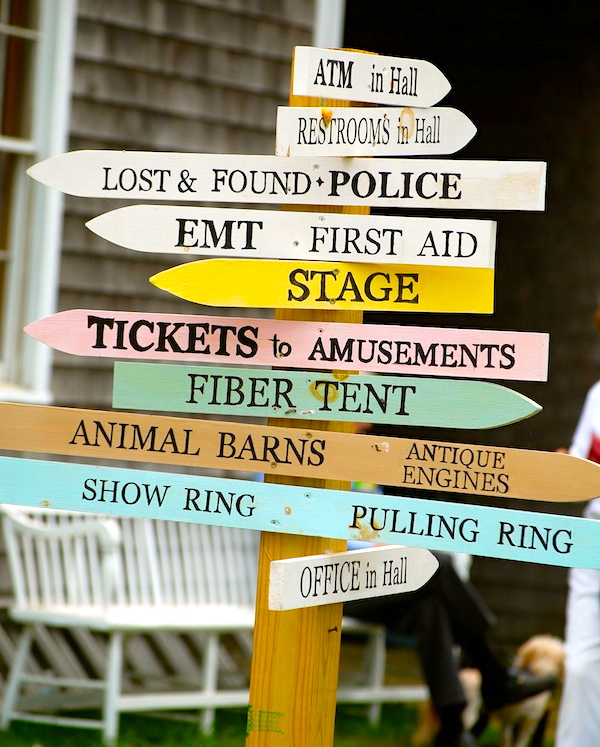 Every August you nice people put up with me writing about the Fair—my excitement, and my ensuing exhaustion. This year, well, you're in luck. It was such a busy week with so many late nights and really early mornings getting everything harvested and the farm stand set up, that I missed posting entirely last week and now can hardly put a sentence together.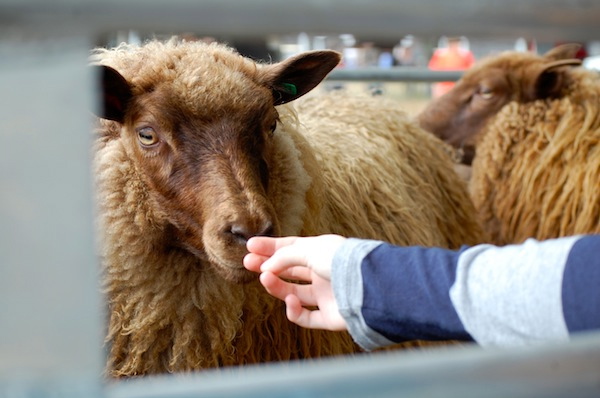 I will say just this one thing, and then leave it to all the pictures of the ridiculous food we ate, the ribbons we won, and the animals we admired. That thing is this: The theme of the Fair this year was Making Memories at the Fair, and I realized today that this is exactly what Roy, Libby, (Farmer) and I have been doing since we moved into the farm house in 2010 and started crossing the street every day, several times a day, for four days in a row, the third week in August.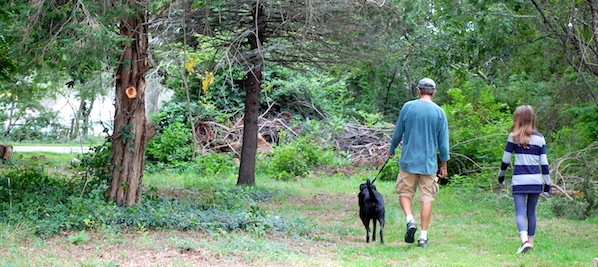 The Fair has become our only break from the farm in the high season—a mini vacation just across the street, and one in which we relish doing nearly the same exact thing (with slight variations) every year. I have the photos to prove it, of course, and I hope they will be fun for Libby to look at some day. For me, looking at the last few years of them now, the most startling thing is watching this little girl grow up so fast.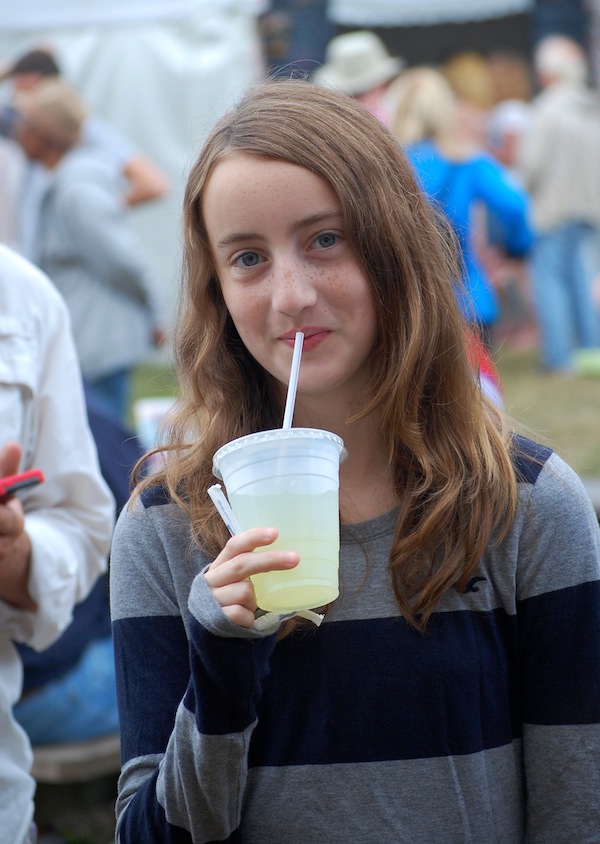 So I'll start with our healthy food choices:
Famous Fair fries. Famous Fair Veggie Tempura.
Next, the animals.
Libby still wants to be a Vet.
Okay, there were rides and games and stuffed animals, too.
And not necessarily best of all, but certainly wonderful: Eleven ribbons for us this year! (That's a record, I think.) Six blue, four red, and one white. First place for yellow onions, plum tomatoes, carrots, blackberries, large brown eggs and pullet eggs. Second place for red cherry tomatoes, zinnias, cosmos, and Junior brown eggs. Third place for yellow cherry tomatoes.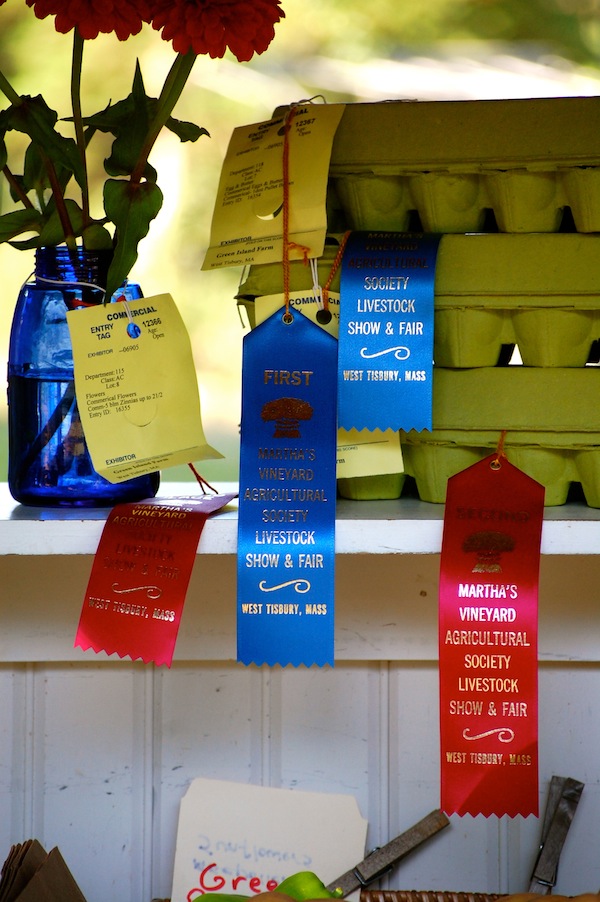 Roy hung up the ribbons back at the farm stand. They'll stay there for a while, then head off to the place where the rest of the memories live. But this year, Libby took home a Fair poster to hang in her newly redecorated room. Next Tuesday she starts an exciting adventure at a brand new school. Things change and grow, I know. But memories (maybe lightly polished or gently rearranged) remain.