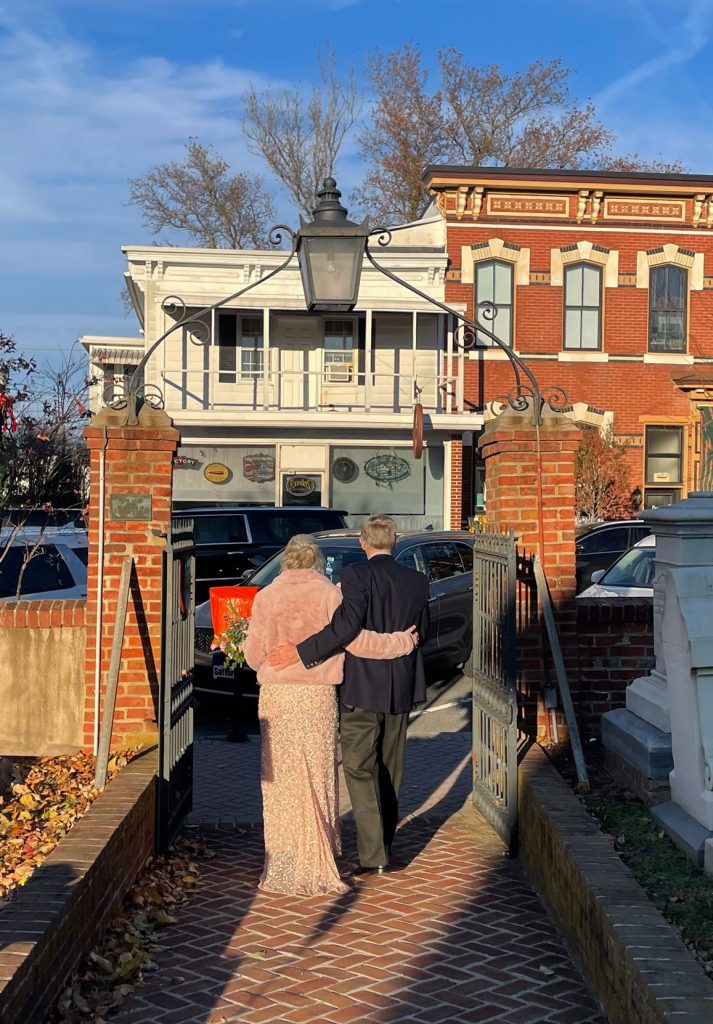 ON SATURDAY, November 27, at 3 p.m., my 91-year-old father walked me up the aisle of St. Peter's Episcopal Church in Lewes, Delaware. As the organist played, we followed my sister and oldest friend up to the altar, past mostly empty pews, with only the first two on either side filled with family and friends.
There I joined with my partner and the rector in a short but deeply powerful marriage ceremony that included a riveting homily about how we are meant to love.
Outside in the three-hundred-year-old graveyard surrounding the church, generations and generations of my relatives and ancestors, including my grandmother and great grandmother, grandfather and great grandfather, my father's brothers – and my mother – paid witness to the ceremony.
During the ceremony, we sang, we prayed, our family members read (and, upon the rector's encouragement, loudly proclaimed their support of our vows!), and my soon-to-be-husband and I held on to each other's hands with an unbreakable grip. We spent more time looking directly into each other's eyes than we probably ever have.
As we left the church, bracing ourselves for the blustery cold November chill, we linked arms again, happy to be facing the future together, whatever may come our way.
---
When I wrote a few weeks ago about feeling stressed, I wasn't entirely forthcoming with you. My apologies. Planning a wedding (even a very small one) in just a few short months and doing my job at the same time proved to be challenging, to say the least. Also, in all honesty, despite my tendency to bloviate about personal matters (!) I have felt protective of the privacy of my family in this case, and also unwilling to carry on about an event from which we necessarily had to exclude so many people in our lives.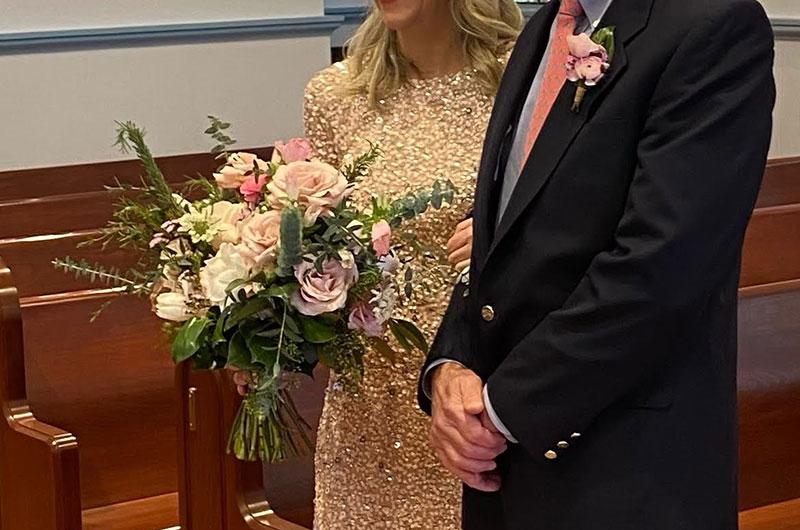 I'm happy to share our good news now, but I also am content to leave much of the weekend as a little jewel box, where memories live as sparkly treasures, to be opened and cherished from time to time.
For now, we have chosen not to share photos on social media, and I am happy with that decision. But because I won't be able to help promote the fabulous people who we worked with to pull this off in a short amount of time, I wanted to thank them here. Almost all of them have been double-booked all year due to Covid wedding backup, and many of them squeezed us into their schedules, even though they are running on fumes at this point.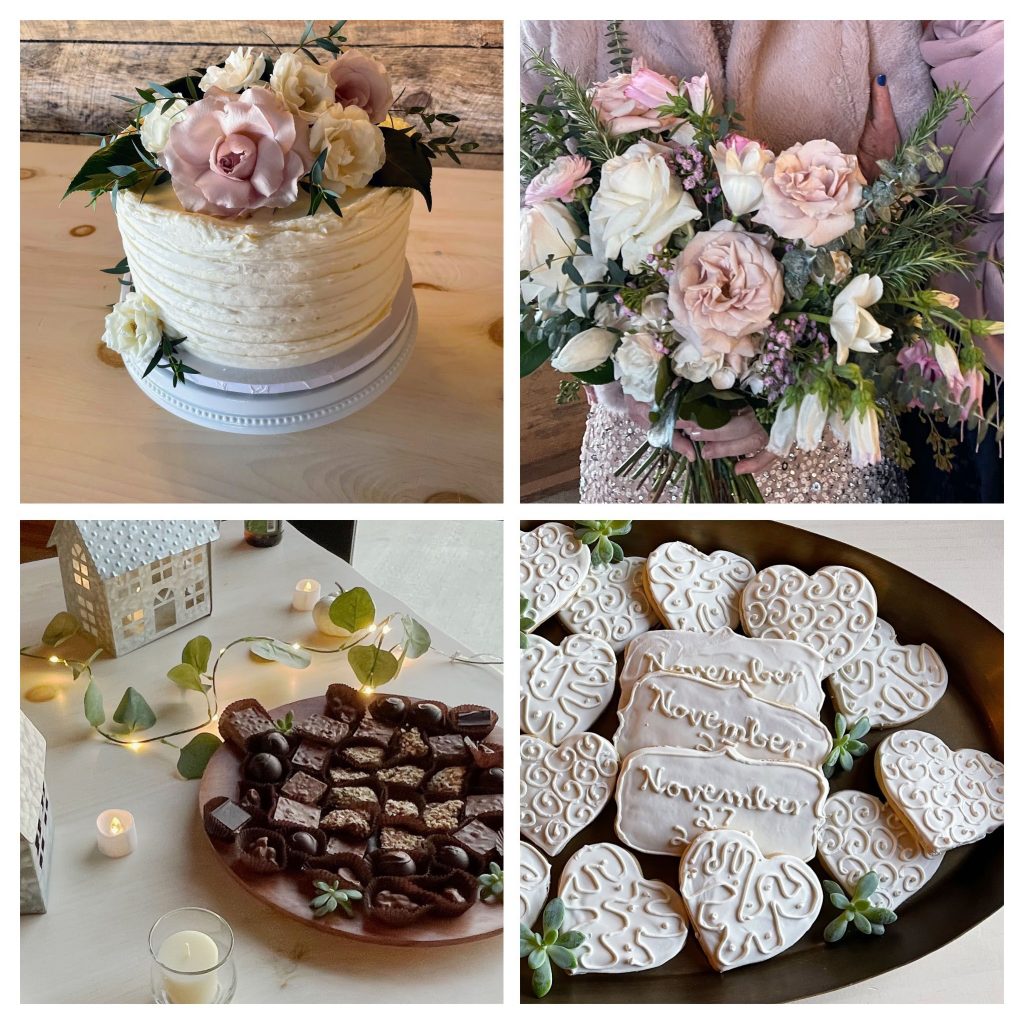 We are so grateful to our amazing cake baker, Jeanne Scott of Mill Stream Farm Bake Studio; our talented floral designer, Jamie Taylor of J. Starr's Flower Barn; our wonderful photographer, Maria DeForrest; and all of the folks at the Hopkins Heartland Honey Bee, especially Ingrid Hopkins, where we had our reception (in the middle of a corn field – of course!).
A very special shout-out to a certain young lady (she knows who she is) and her mother, who helped make everything better. And to my talented friends on the Vineyard who provided goodies for us to take with us, including cookies from @sweetannabellescookies, sea salt from @mvseasalt, and chocolates from @saltrockchoc.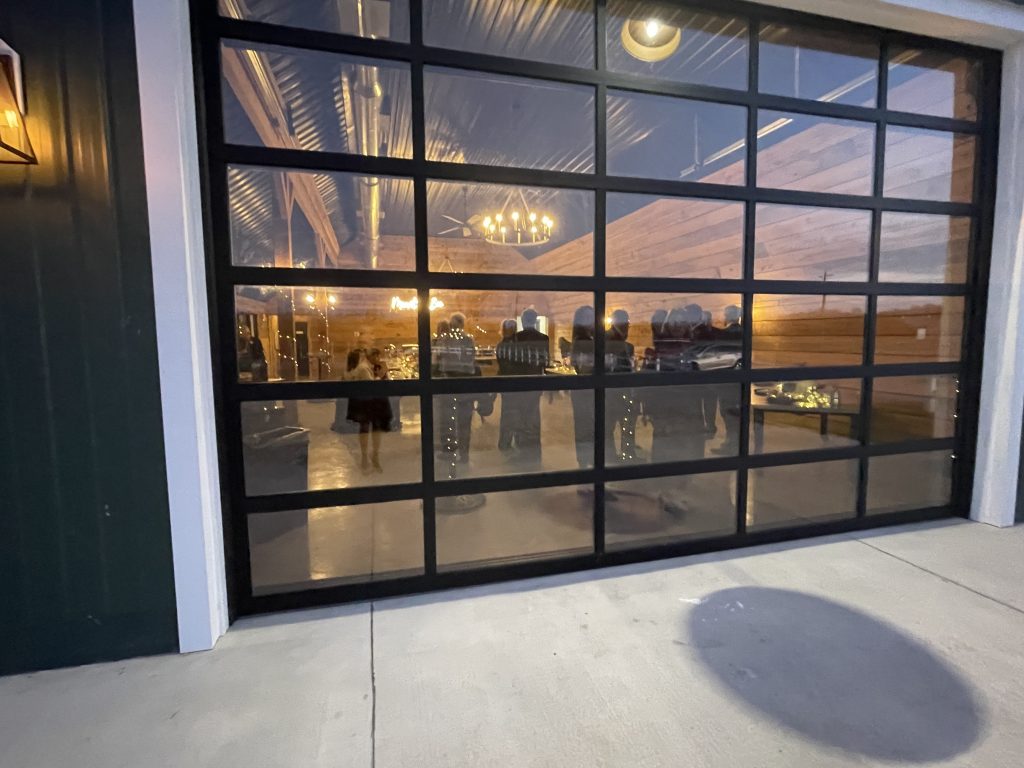 And so much gratitude to my husband's family (and now my second family) and my cousins for traveling on a busy weekend, because you were what it was all about. And to my big sis, who has always been there for me no matter what, and to my Dad, who put up with bossy me with his usual composure. All of these folks handled the inevitable glitches that come with any gathering like this – there will be laughs and sighs and head-nodding when we open up that memory box – with grace and unwavering support.
They all made me feel like a princess for a day (or more accurately, for a weekend). I got to wear a fabulous pink dress, have fancy hair and makeup, and carry the most beautiful flowers. But none of that compares to the life I have every day with the man who walked out of the church with me.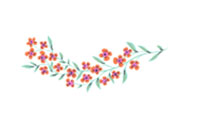 Simple Gifts*
'Tis the gift to be simple, 'tis the gift to be free,
'Tis the gift to come down where we ought to be,
And when we find ourselves in the place just right,
'Twill be in the valley of love and delight.
When true simplicity is gain'd,
To bow and to bend we will not be asham'd,
To turn, turn will be our delight,
Till by turning, turning we come round right.
*Simple Gifts is an old Shaker dance tune which my father suggested we include in our service. It is traditionally a fairly upbeat song, and can be played on the organ with an upbeat tempo. If you want to listen to a more haunting version of it, this Alison Krauss-Yo Yo Ma version is beautiful.
---
P.S. Please note the photos on this page are family snapshots (thank you family!), not from our photographer, Maria DeForrest, who's beautiful work we will see in a few weeks.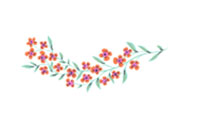 ---
LOOKING FOR RECIPES?
Visit cookthevineyard.com and sign up for the free weekly newsletter. (Something I do as part of my day job.)
---
If you arrived here from the internet and would like to subscribe to the Sixburnersue blog, click here.