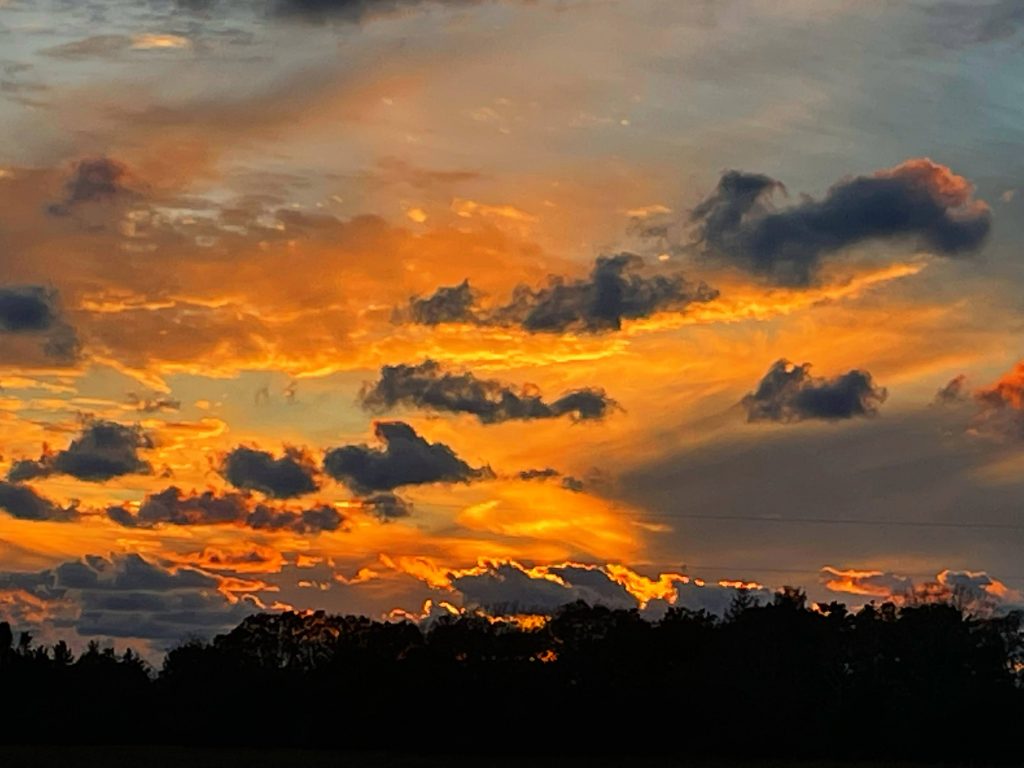 LAST WEEK I backed my car into a tree, striking the trunk with a force that shattered the back cargo window and left me somewhere between surprised and horrified – and with an aching neck. I was far down a long dirt road, in a woodsy area with the sun at its slanty best. I missed a turn, pulled off at the next dip in the road, backed up to turn around, and bam! Apparently my ability to use a rearview mirror properly was impaired.
Impaired by rushing, stress, distraction, general neuroses, impatience, anxiety, fatigue, hunger. Oh, I could go on blaming anything and everything, but not everyone – it was my fault.
I found myself at that moment, as I hopped out of the car, concerned with making sure most of the glass was falling (as it does in slow motion, breaking apart into those tiny green puzzle pieces) into the back of my car and not onto the ground so I wouldn't be leaving a mess. (Note: I was still rushing, on my way to an appointment. The brain is a stubborn organ.) Later I couldn't even reconstruct in my mind how this could have happened, as the tree was not a small object!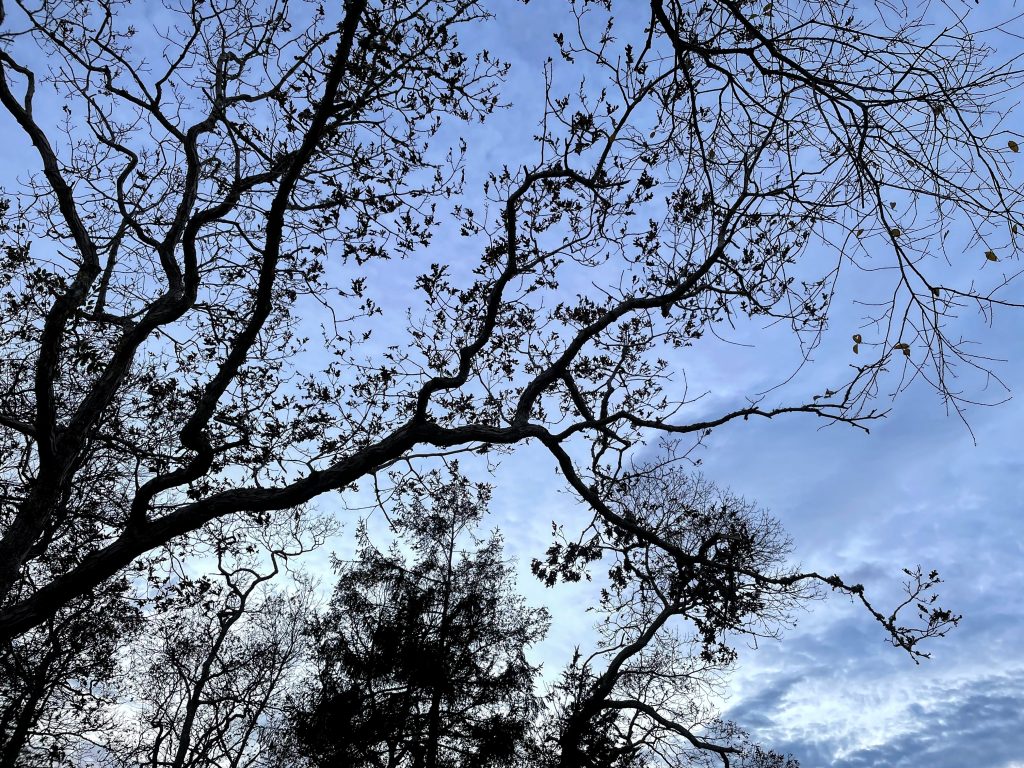 I cried just a little, called my partner, then straightened up and went on to my destination — an interview with a farmer for a newspaper article. It was not an ideal day to do this interview, as I had two impending deadlines already. But the words, "No, I can't do that," are sometimes hard for me. Still.
A few days later I lost my credit card in a crowded store. And found it. Fortunately. (In the half hour of time that passed between losing and finding, I managed to alert (alarm?) three other people who kindly went to work looking for the card in the places I had been before entering the store.) Eek. Poster child for embarrassing, absent-minded goofball-ism.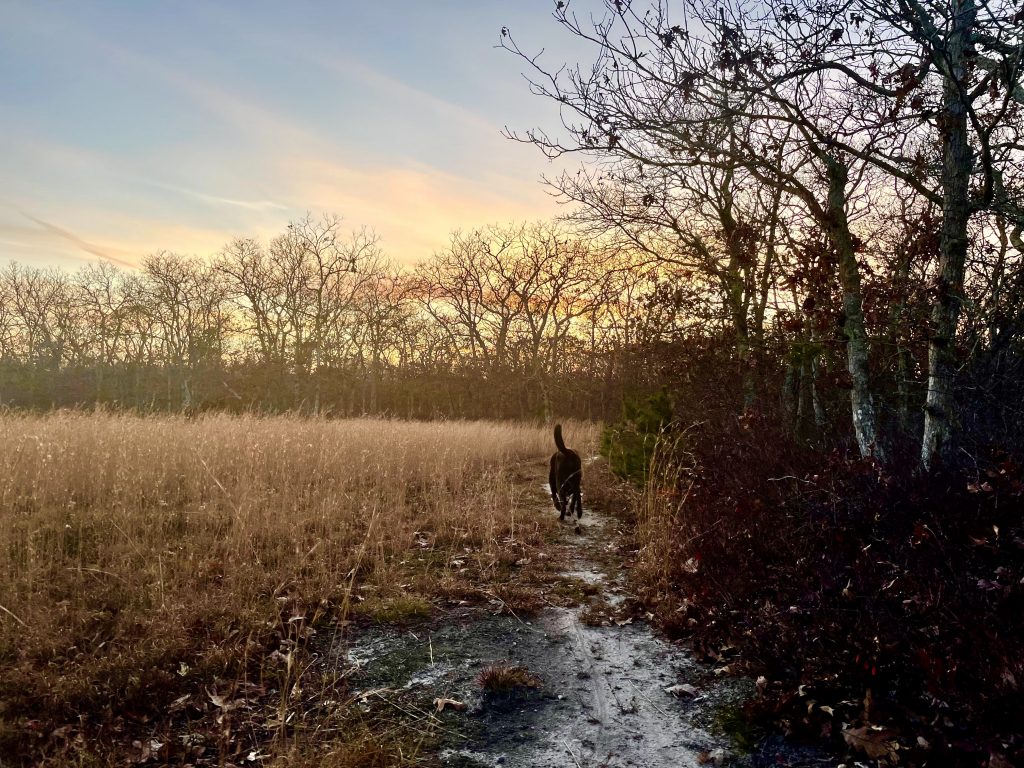 There were some other little mildly confounding matters. Mostly things like finding myself in the basement and wondering why I went down there. Arriving at the post office without my post box key. Misplacing my favorite pink hat (again) and my eyeglasses (again) and my brain (oh, I already mentioned that).
So all this seemed to be sending a pretty high-pitched message to me, like one of those horrible beeping tornado alarms that command you to take shelter. But if the tornado were really coming, I'd be screwed. I'd be like Dorothy out there looking for Toto long after everyone else has taken shelter.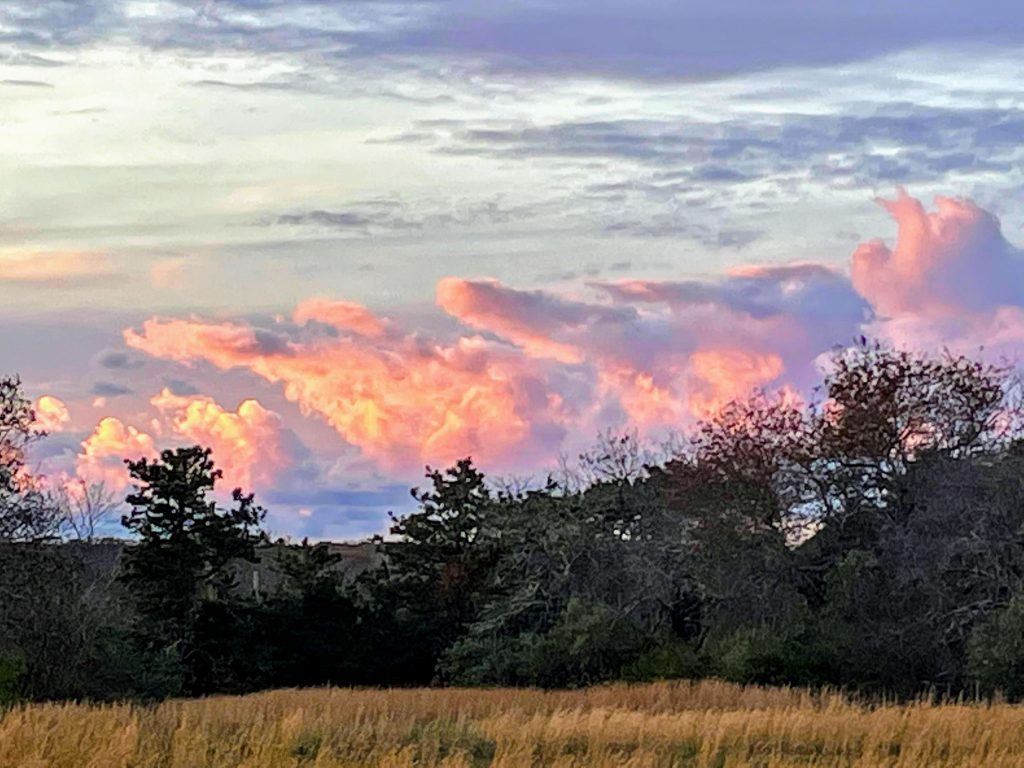 I wish I could say I stopped and used all the tools I've learned in sobriety to make an immediate course correction. But that would not be entirely truthful. I did tell on myself to my sponsor, who recommended, in her kind way, that more meetings might be helpful. (They are, and they were. Turns out I'm supposed to let go of control of certain things – HA HA HA.) I did practice saying no by getting out of one commitment. I did make sure I walked every day this week. (Last week, zero meetings, 3 walks; this week 3 meetings, 6 walks. So there's that.)
But truthfully, the main reason I'm feeling calmer is that I pushed my way by sheer force of will through a to-do list that had grown to several yellow legal pages. With one big deadline looming, I had no choice. At least not in my mind. But like I say, my mind is a strange place.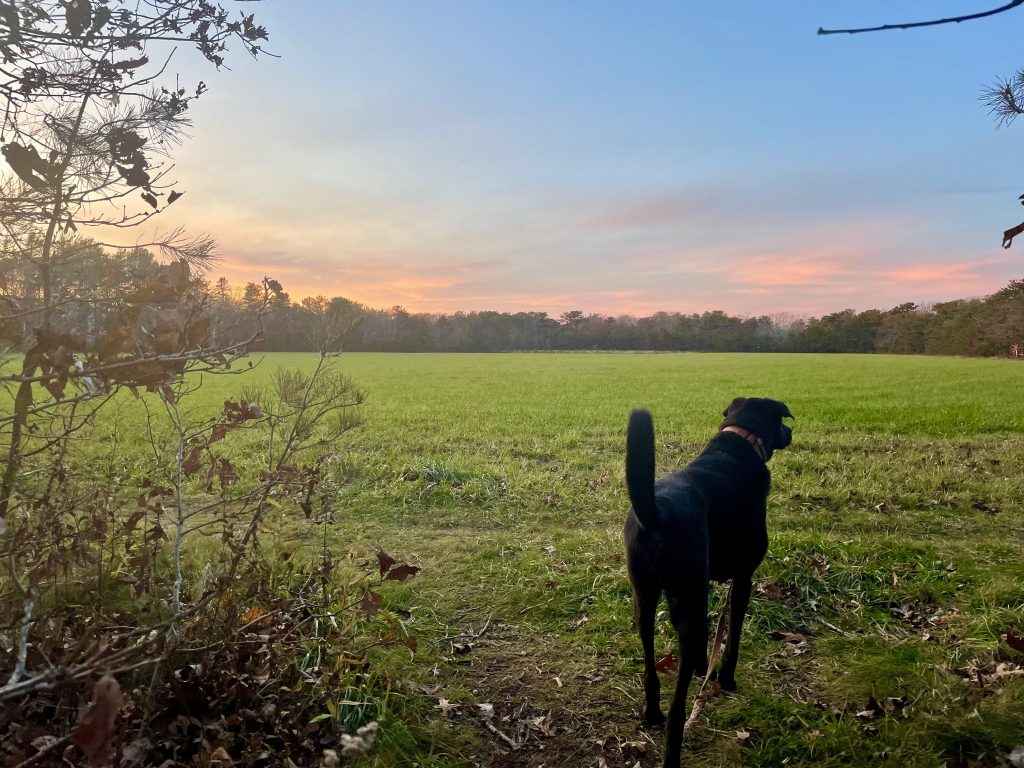 It's not just me, though, I know. This push-and-pull, the struggle for balance, is universal, especially in the cacophonous modern world we live in. (I finally got a new phone, and it keeps informing me of nifty things it can do for me. It also keeps informing me of where I am, how many steps I've taken, who's stealing my passwords, the exact spot I live in, the most recent purchases I've made, what my favorite songs are, what the weather will be like ten weeks from now…I think Siri may even have told me she can do a better job of driving my car than I can. Now that's just rude! I feel like this creepy little computer I'm walking around with is following my every move, and far from making my life easier, is probably the crucible of all the devil's charms.)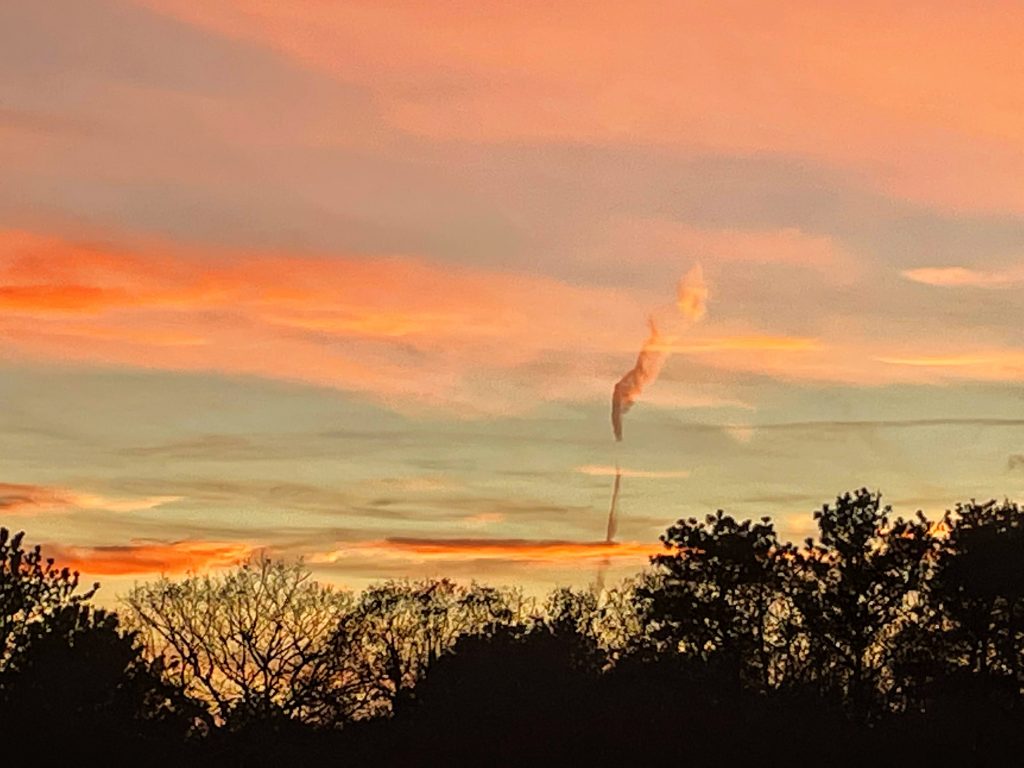 On my walks (the fiery sunsets have been otherworldly) I've been thinking about this thing we like to call the work-life balance. Then today I happened to be looking at Facebook (something I try not to do unless I have to; it's a quagmire) and saw a West Coast friend's post that I immediately related to. I asked Sophy if I could share it with you because I was struck by a couple things.
---
---
I was reminded that everyone needs a secret garden (or some equivalent place) where she can go to sort things out. And I was reminded that engaging in physical creative expression can offer a surprising window into what's really going on in your brain. You may not be able to verbally communicate your state of mind, but your hands act like a conduit from your innermost thoughts, forming and shaping something tactile that you – or someone else you are trying to communicate with – can understand.
I liked that Sophy's rocks and pinecones formed a swirl, a fluid imbalance – like a wave turning back on itself, both decisive and uncertain. The pattern also reminded me of a labyrinth – that circular path you walk to try to get closer to the center of yourself.
Also, I liked her reminder that even when we are trying to do something good for ourselves – like recalibrate – we're never completely in charge. Though we do have to learn to pay attention to where the compass is pointing, to notice the clues.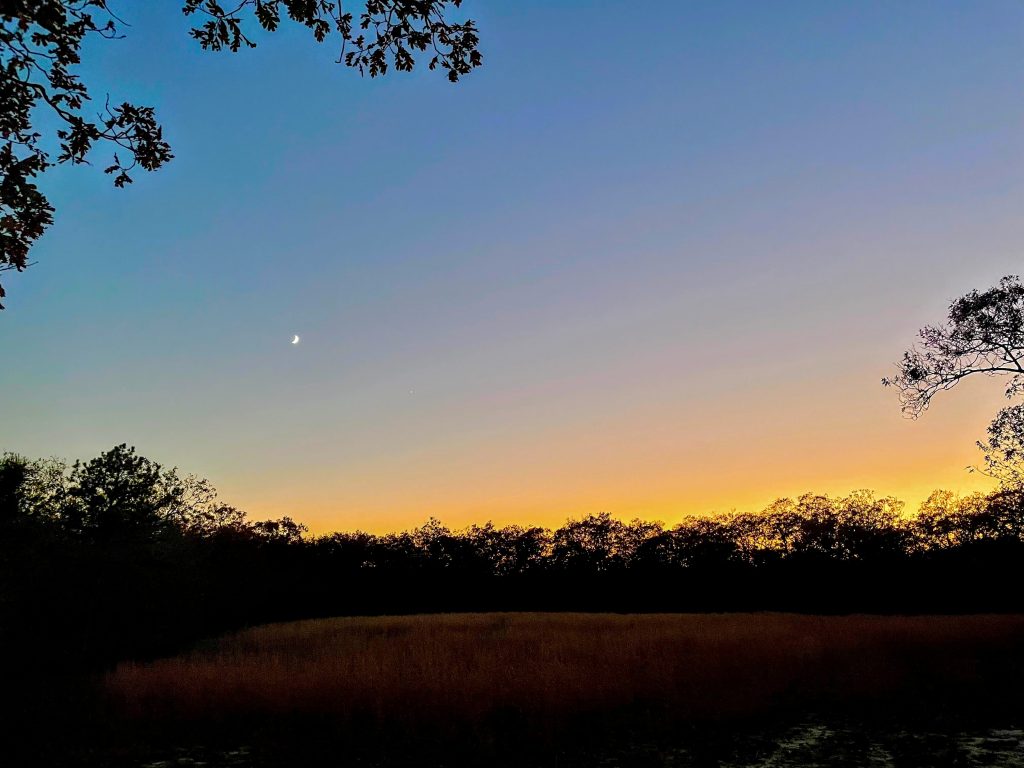 The other day I was fussing around with house plants in the breakfast room, arranging them on benches and stools. Many of these were potted plants I swore I wouldn't bring inside and through another winter – just too much going on (maybe you remember what this room looked like last winter). But the plants decided not to let me have my way with them and they followed me indoors. I reluctantly nestled them all in sunny spots and went about my business.
A few days later I found myself watering them, picking off yellow leaves, turning them to better angles, and generally losing myself in the warm sunshine coming through the southern windows. One geranium had a dozen tiny pink buds on it, another had already begun to lean in, growing towards the window gratefully. It was beautiful and soothing to tend my little window garden. Why had I wanted to get rid of the plants?
Just shows you what I know.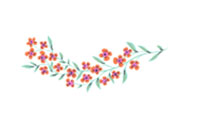 LOOKING FOR RECIPES?
Visit cookthevineyard.com and sign up for the free weekly newsletter. (Something I do as part of my day job.)
---
If you arrived here from the internet and would like to subscribe to the Sixburnersue blog, click here.