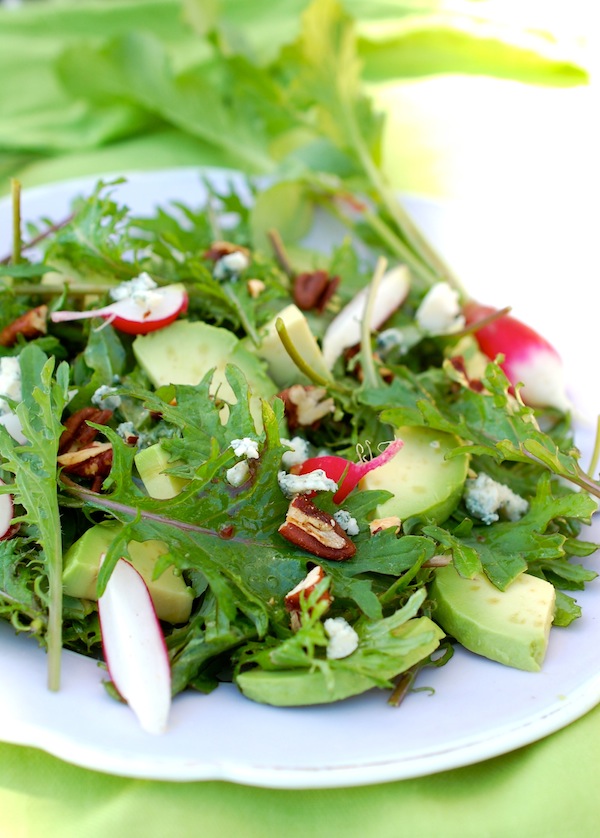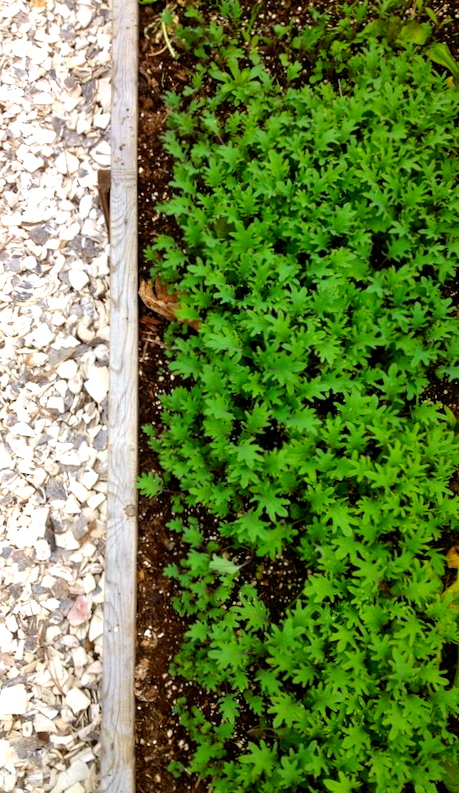 Lately I have been obsessing about this Red Russian kale we are growing in the hoop house. I feel kind of silly, as it isn't exactly a new thing—other farmers on the Island have been growing this variety and harvesting it young for a few years now. But I finally got around to planting a thick carpet of it (in order to harvest it as baby greens), and my, oh, my, is it tickling my fancy. It's beautiful, yes. But tender, too. And almost sweet. (Even Roy likes it!) Which means now I have no business being cranky about kale salads. (I have come around on this, and even have a kale salad in Fresh from the Farm, but I am still not big on thick chewy mature kale leaves in salads—massaged, or not.)
I do think the hoop house kale is particularly tender, because it grows fast in those lovely conditions and doesn't have to toughen up to the elements outside. But Red Russian kale is so delicious young, that I'd say, hoop house or not, rush out and buy yourself a packet of seeds and dump some in a pot of soil right now. In 28 days you'll have a tender kale salad.
(If you live in Texas, maybe wait until fall's cooler weather at this point.)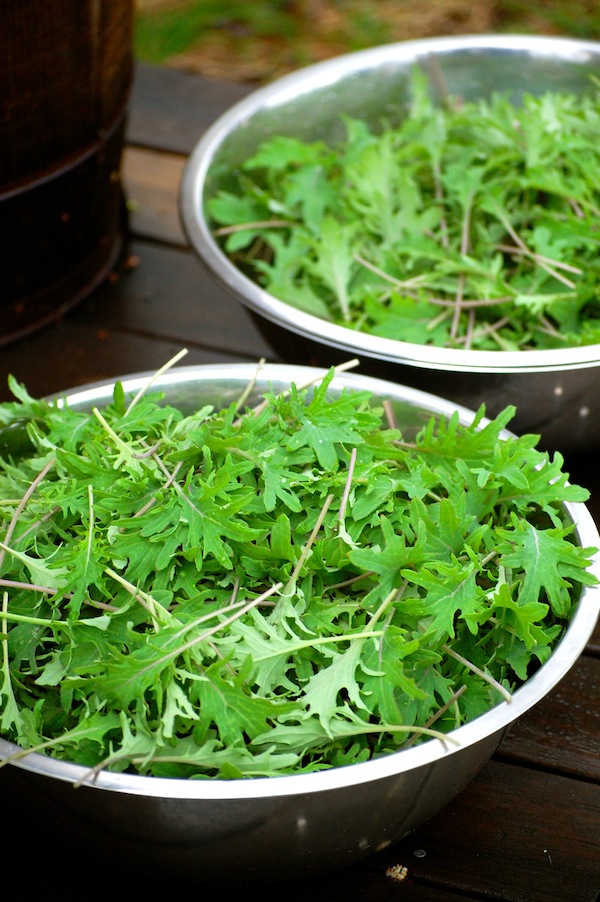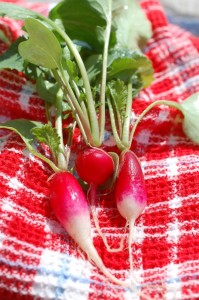 Also, as most of you know, I am obsessed with the color pink. And this year we're growing French Breakfast and Cherry Belle radishes in the hoop house, and they are nearly big enough to pull. Nearly big enough, yes. But since I am the boss, I get to pull them up whenever I want to.
In fact, since I realized I was heading towards yet another variation on a "pink and green" salad for my lunch today, I thought, "I'm going to put whatever I want in this salad!" So in went avocado, a few toasted pecans, a little blue cheese, and a drizzle of Perky's Vinaigrette. Honestly, for your own variation, you could put just about anything you like in with that baby kale and it would be lovely.
If I sound like I am being obstinate, it's because I have to go traveling again this week and am wishing I could just stay home and keep working outside until dark like Roy and I have been doing every night this week. (I'm not kidding, it really is satisfying.) But off I go so I'm having one last pink and green salad for the week.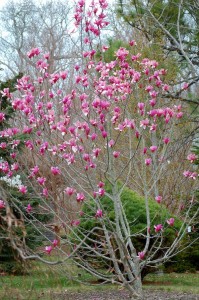 And speaking of pink, we snuck off to get a quick peek at some trees in bloom at Polly Hill Arboretum Sunday afternoon (a stone's throw from us).
I'd never seen this unusual magnolia, but fell in love with the pink blooms.
Of course.