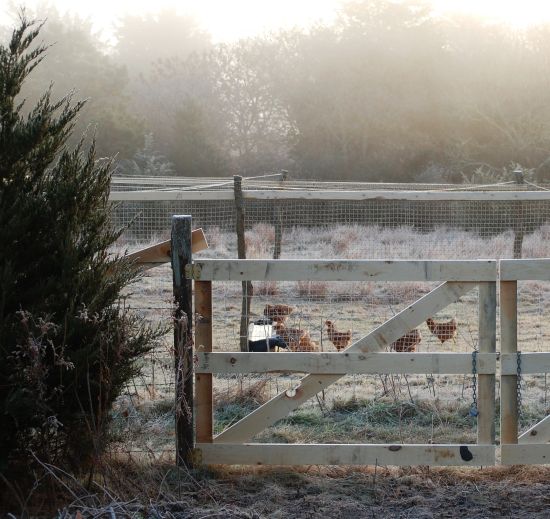 Up early the day after Thanksgiving, camera in hand to catch the frost and mist (and Roy's new gate), I thought of this poem I wrote a few winters back. Figured I'd share it with you today for a sense of calm on a Monday morning.
Winter Relief
What use is the world
without
the quiet breath of winter,
that bare-branch season
of a thousand greys
and a smattering
of blood-red berries?
—Susie Middleton