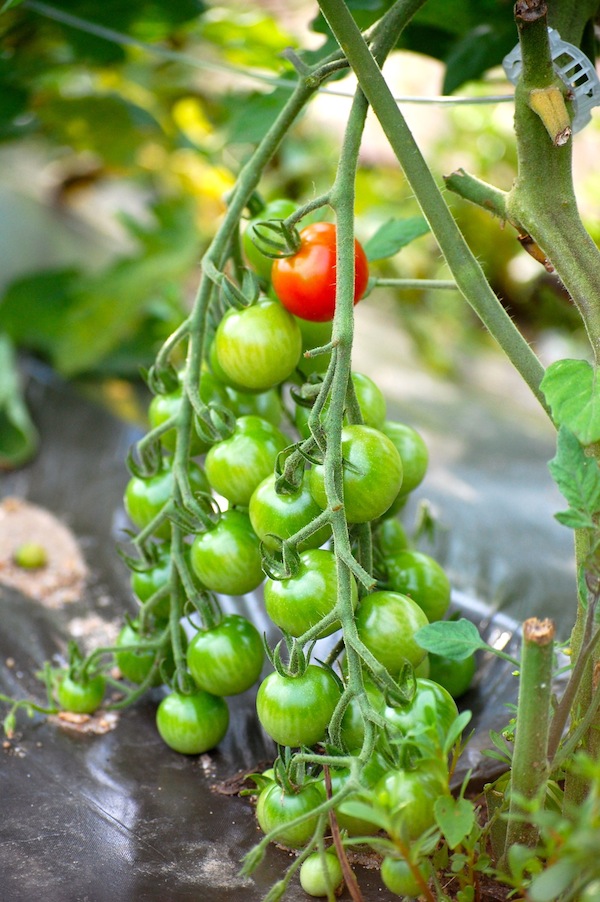 Some weeks are crazier than others around here, and I will just say that this week, I was pretty darn happy to see Friday arrive.
It's also easy, this time of year, to look around a farm and get discouraged. Weeds are ravenous, pests are ravenous, farm stand customers are ravenous. (And our egg supply isn't keeping up with demand.). The pretty green frilly stuff of spring has fled, replaced by dying pea vines (piled on the picnic table, below) and bolted lettuce and plants ravaged by potato beetles.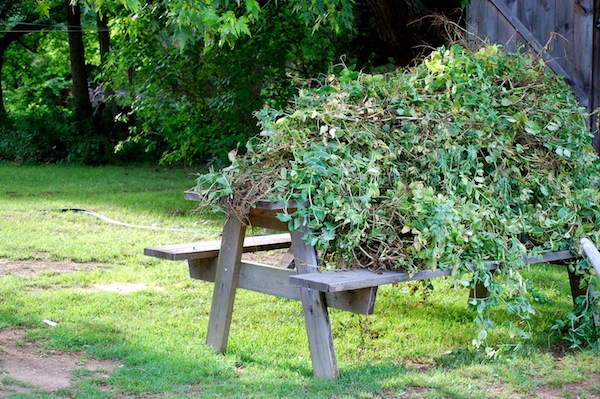 But wait. That's only one way to look at it.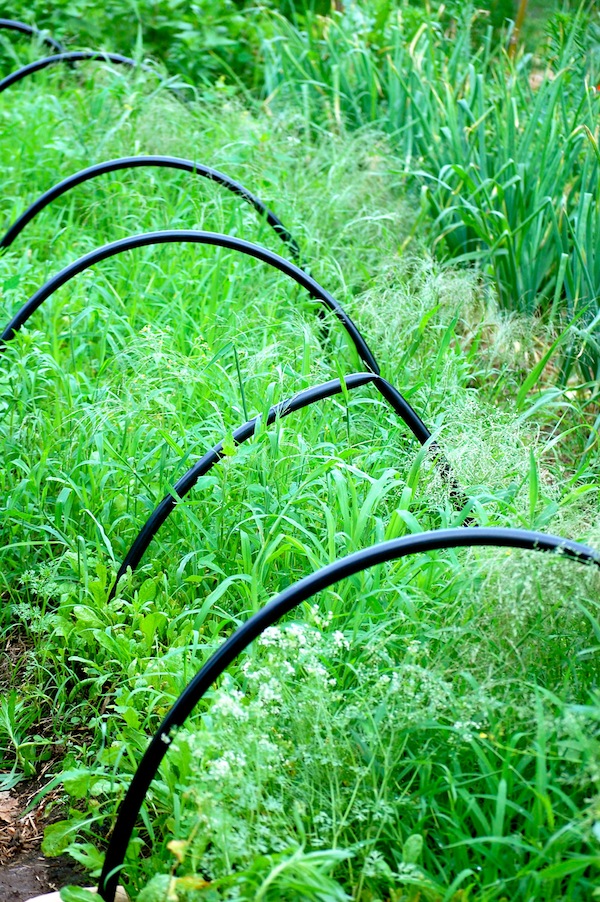 Despite what I consider to be a lot of messy, less-than-ideal aspects to the current state of things (like this entire row of weed-smothered arugula, above), there is, by far, much more to celebrate.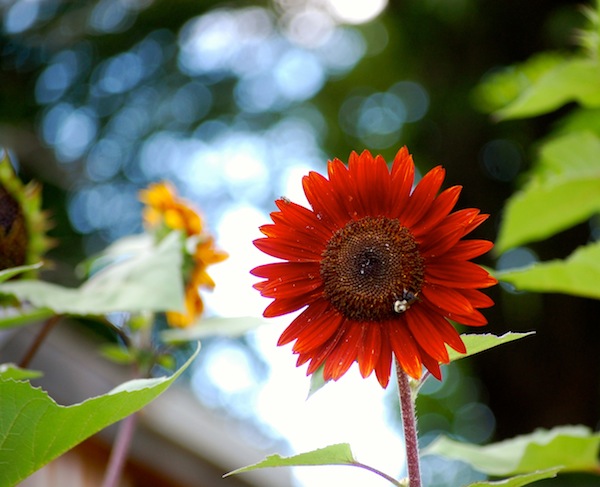 For instance, the sunflowers are just killing me—they are so gorgeous, it hurts. And cheery? Nothing cheerier. And don't even talk to me about the zinnias! (Okay, I realize that I've talked about the sunflowers and the zinnias for like the last three blogs in a row. I'm besotted.)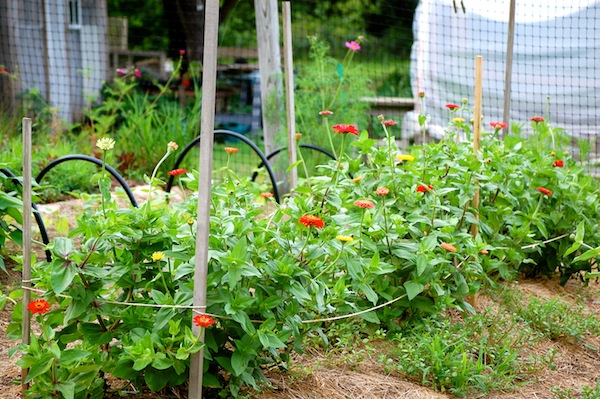 And I think it is safe to say now, that barring a true tragedy (not just one that I imagine or one that calls itself a hurricane), we will have a bountiful tomato harvest this year, and far more tomatoes than any other year.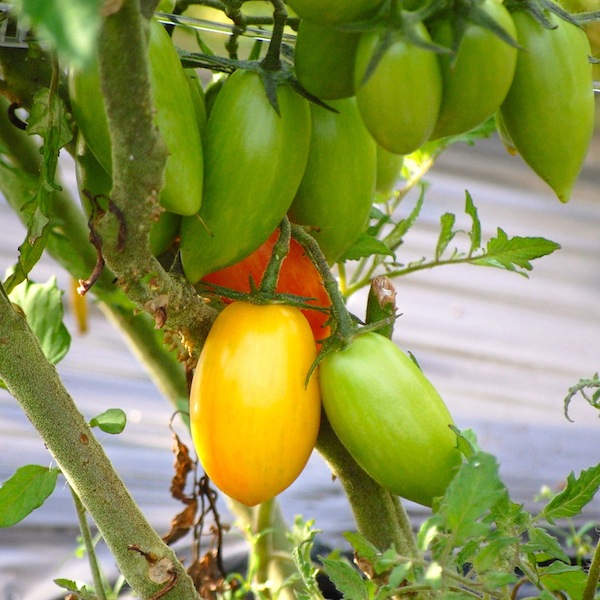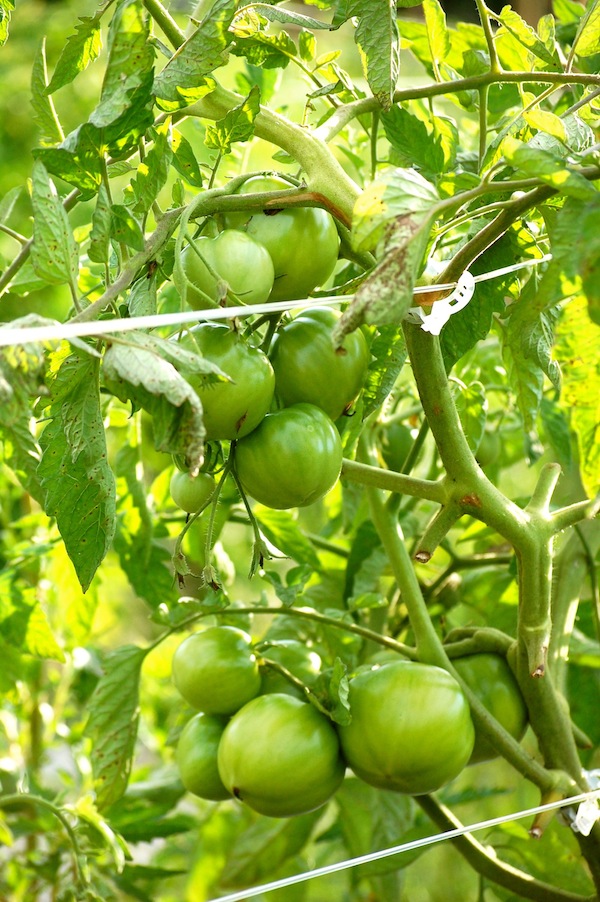 Just look at all the fruits on these plants.  And there are 230 plants!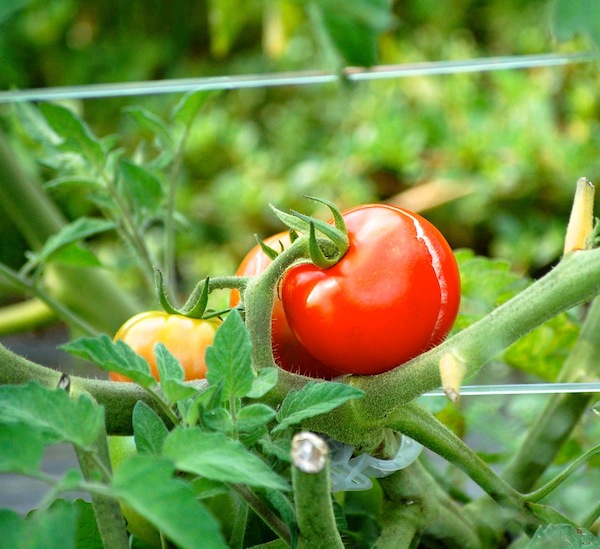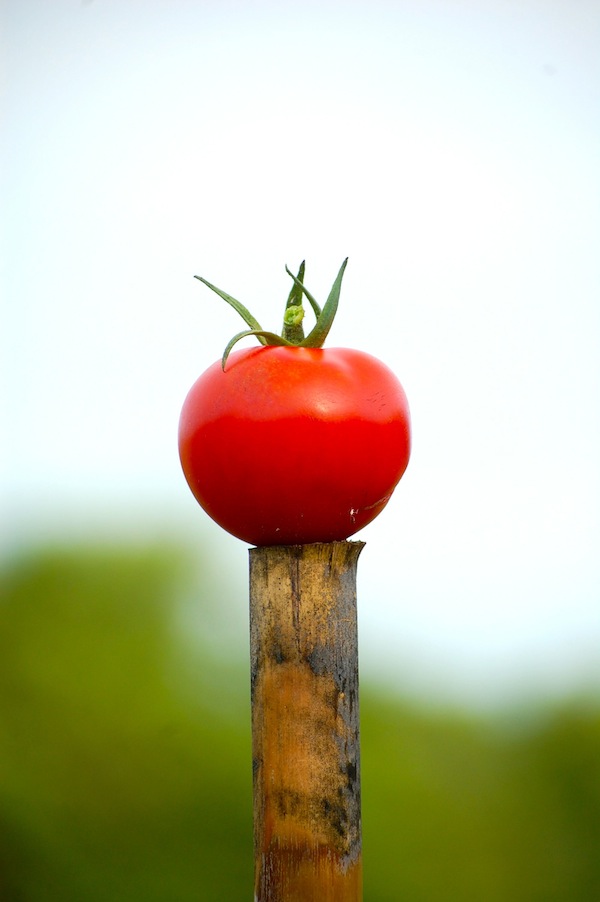 This tomato thing is not to be under-rated. Everybody waits all year for these quintessential summer goodies, but not everyone is arranging their yearly budget around the tomato harvest. We have a lot to be expectant about.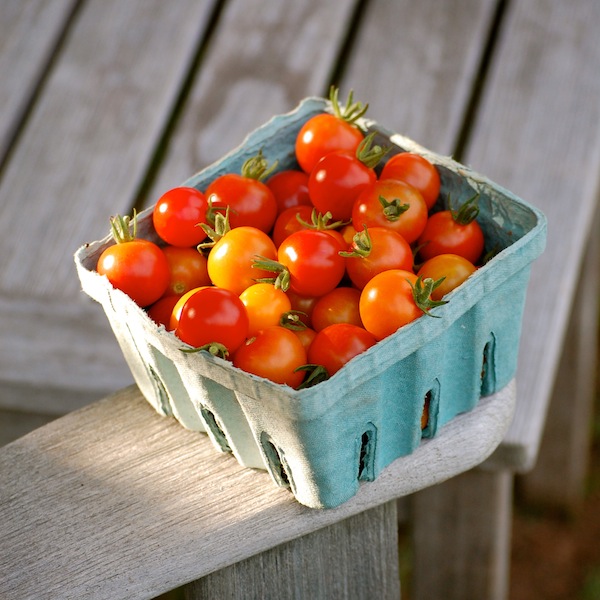 We'll be harvesting tomatoes every evening now. They're just trickling into ripeness—Roy picked this quart of Sungolds and Sweet 100s last night—but soon we will be looking for surfaces all over the place to put them on.
There's plenty of other good stuff, of course. (I can't believe we're actually getting to the ripe black raspberries before the birds do! With any luck, Libby and I will make that berry ice cream this weekend. )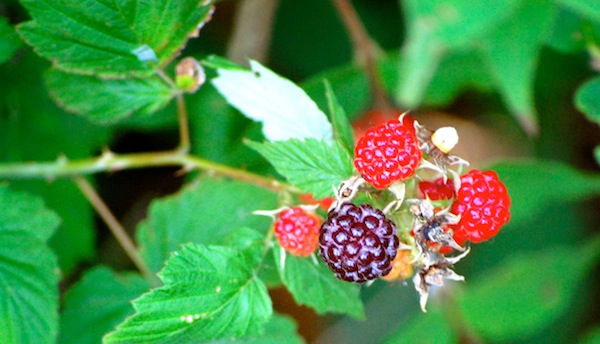 Now that my pep talk is over, I can go back out and keep weeding. Underneath all those weeds are still some pretty nice vegetables!