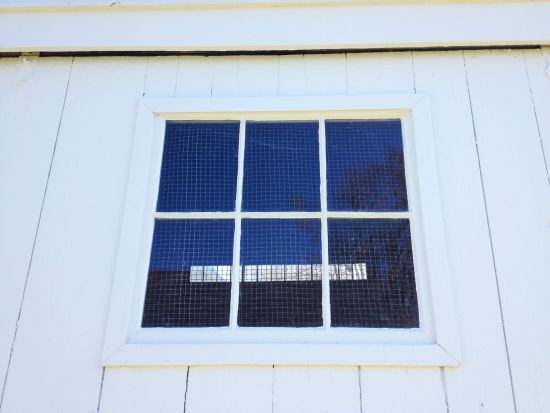 I am, quite famously, a homebody. For years I had to travel a good deal in my job, but I never really loved it. I was born under the sign of Cancer (with a rising Cancer moon) so I am all about hanging out in my shell, well-fed (of-course), and warm and cozy. If I do go somewhere, I like to stay for a while. It was such a big deal for me to come spend a few months on the Vineyard five years ago that I never left! These days, there are just a couple places—and people—that can pull me off this rock.
One of those places is York, Maine. And one of those people is my best friend Eliza. Who happens to live in York. And there just happens to be a cooking school in York at the famous Stonewall Kitchen complex, and every year they ask me to come teach a couple classes. (Last weekend was my annual trip.) Truthfully, as a cookbook author, I am required to do some travel to promote my books. So I always say yes to Stonewall Kitchen because it means I get to go see Eliza, her husband Chip, her kids Nathalie, Katie, and James—and, Double Bonus Points—our other childhood best friend, Liz Gray, who lives in Maine as well.
Though it's not just my friends who make me feel so comfortable in York. There is a place—Eliza's grandmother's house, which has now passed on to the grandchildren—that I visited almost every summer as a kid. It hasn't changed at all in the 50 years I've known it (except that it is very well-maintained) and my memories are extraordinarily vivid of the happy times I spent there with Eliza and her family—in the house, in the barn, in the fields out back. Old foundations, an old cemetery, a vegetable garden. And my first encounter ever with a rhubarb plant. I remember the rhubarb at Grandma's house so enthusiastically that I had to go back and take pictures of it last weekend. Eliza's father Jim told me he thinks it was probably planted in 1932.
For some reason (many reasons probably), during all the years I worked and lived in cities and suburbs, I held Grandma's house in my fantasies as the ideal home. I always wanted to live in a farm house. I think that's why I fell in love with our little place as soon as I saw it (even though it is teeny and rustic)—it just felt familiar. Or at least felt like a place this little crab would want to find shelter in. It had lilacs, an old stone foundation, a giant maple tree and rolling fields. But no rhubarb! I thought every farm house had at least one rhubarb plant, but what might have been here is now gone. We resorted to planting our own and have been busy trying to kill it ever since. Most recently Roy rototilled right over the dormant plants. Miraculously, they are up and thriving.
Amazingly, I woke up at 6:18 this morning, my body finally adjusting to the seasonal farm schedule I will need to keep. Thinking about how much I love this place and looking at the dense fog outside, I grabbed my camera and did a walkabout, just like Eliza and I used to do as kids in Maine.
First, I went out to the fields behind us. Roy is all excited about his mower attachment for the tractor and he's been making us hay mulch for the garden—yay! I checked on the chickens. I imagined the field with 300 more chickens (they're coming next week), and saw the progress Roy is making on new coops.
Along the way, I encountered some wild creatures. Pepe Le Pew was waiting for me at the far compost pile. Tom Turkey was busy trying to catch himself a hen. The black shadowy figure in the mist was Farm Dog himself.
Next, I checked on progress in the garden. Peas thriving. Lettuce waiting for me to harvest. Potatoes sprouting. Radishes harvested.
We've been working  hard. Blueberries are pruned and mulched. Perennial and herb beds tidied up. Garden beds tilled and planted one by one, paths weeded, transplants in transit. We even have our first cosmos from the plants I started months ago inside.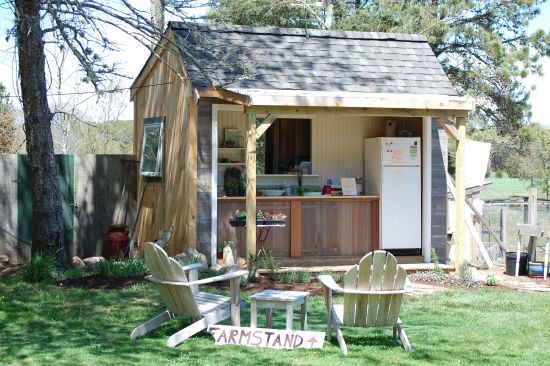 It's lovely here—now if we just had a big barn like Grandma's! (Well, a house like hers would be nice, too.) But there is one thing we have that Grandma's doesn't—a farm stand. Here's a sneak peek at our new farm stand structure—more on this soon!