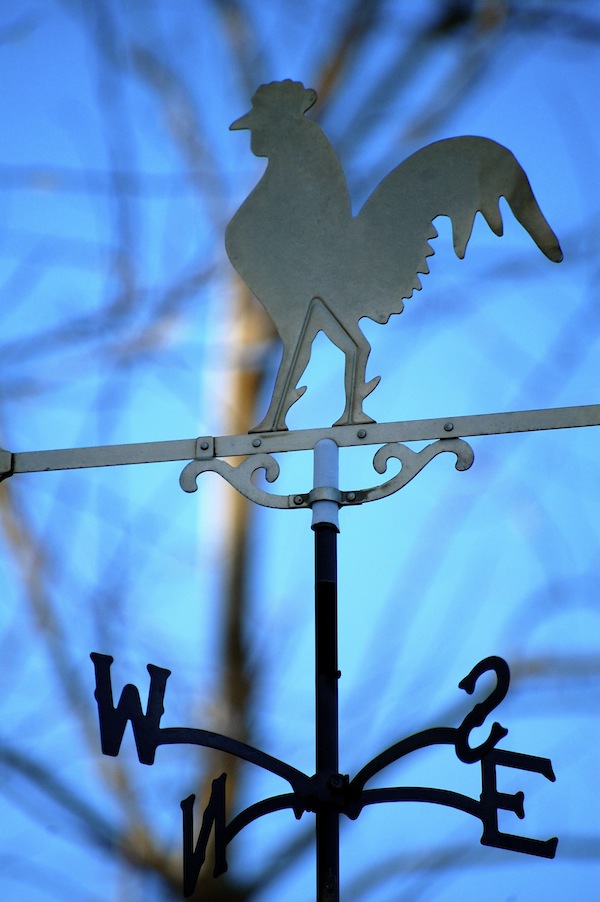 The snowflakes that began to fall Saturday afternoon were particularly pretty—billowy and crisp and determined. They came on fast and steady, only an hour before we were due to pile all the food in the car and drive down to Bunch of Grapes bookstore. The forecast had said rain first, starting around 6. It was not even 2 o'clock and it was snowing.
Canceling the Fresh from the Farm book party wasn't an option. Bunch of Grapes in downtown Vineyard Haven (a nice walking town) would stay open through any snowstorm, anyhow. I had made five different recipes to taste, and we'd sent all kinds of invitations out for the event. Both the Martha's Vineyard Times and the Vineyard Gazette (as well as the Point B Realty blog) had published nice articles during the week about the book, the farm, and the signing event.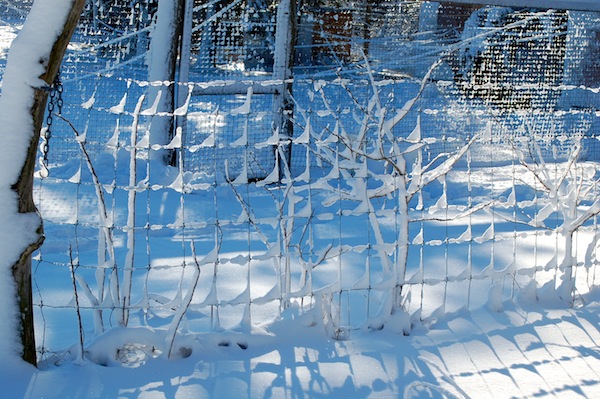 As Roy drove, I let those little negative thoughts come into my head, "Oh, no. No one will want to come out in the snow!" I said to Roy. And he chastisted me. "You wait. You'll see."
By the time Dawn Braasch stood up at the front of her bookstore to introduce me, every chair was full and folks were standing around the bookcases. I saw so many friendly faces, and I realized it was very bad of me to underestimate what an incredible community I stumbled into almost six years ago now. Not only did all these folks come to the event, but they withstood listening to me jabber on while a torrent of snowflakes fell outside the big glass windows behind me! Well, at least it was cozy inside (nothing like stacks of books to make you feel safe and warm), and there was food—and wine. But I still have to say thank you (here on sixburnersue is a good place, as I know some of you who were there will be reading this) to everyone for coming out in a snow storm.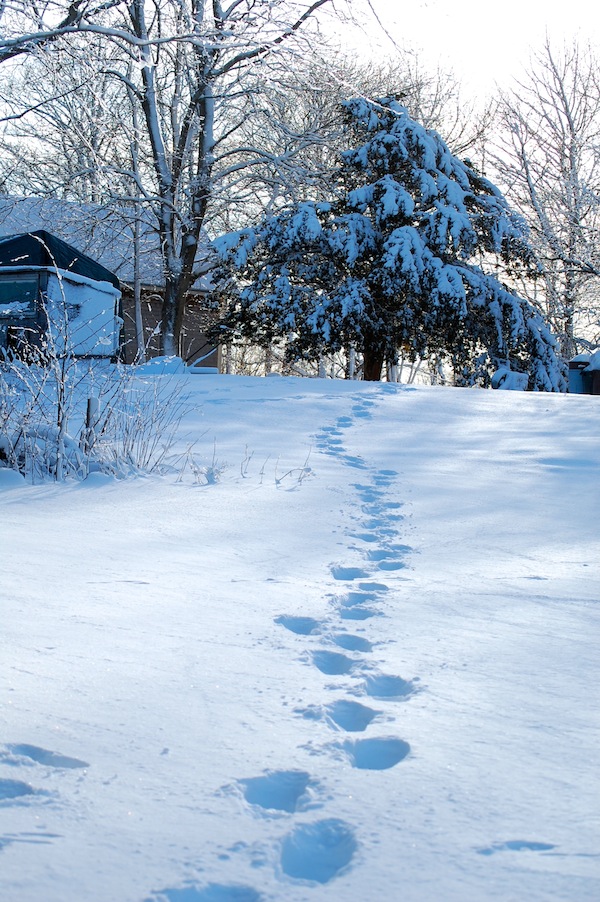 Thinking about all this, I walked around the farm on Sunday morning with my camera. The "blizzard" did not leave us 14 inches—maybe only 6 to 8. And more importantly, it didn't blow out power, though it did leave a lot of branches down. It also left a plucky aquamarine sky and a cool blue reflection everywhere I looked.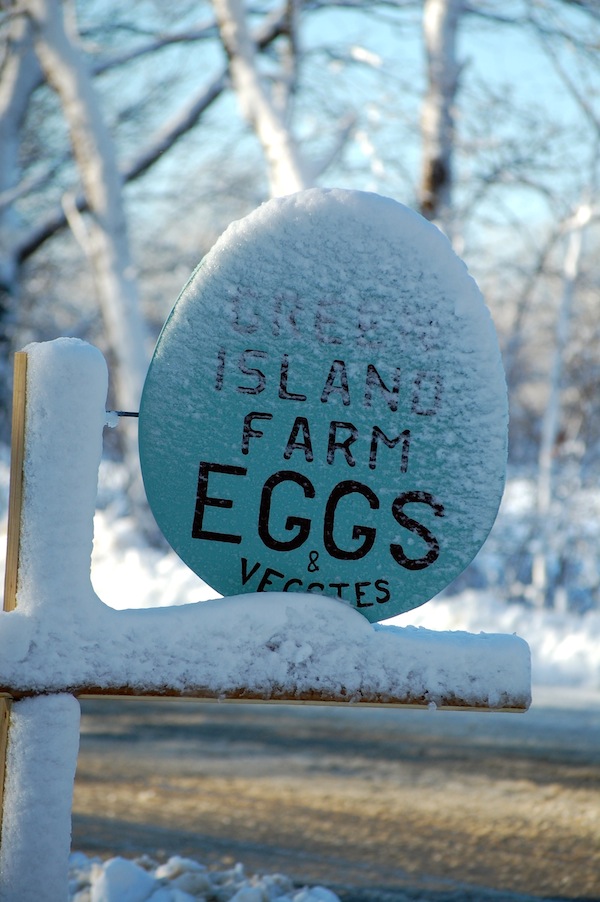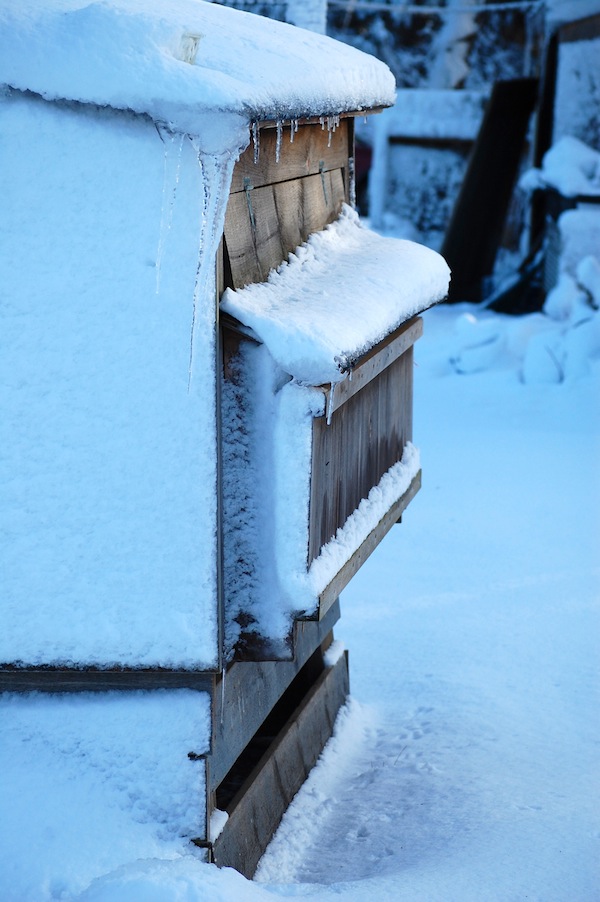 Beautiful or not, the winter is wearing on everyone. But all over the Island, and I'm sure in lots of other small communities across the snow-splattered country, there are gatherings like the one we had on Saturday, where the lights are on, the hugs are forthcoming, and the snacks are abundant.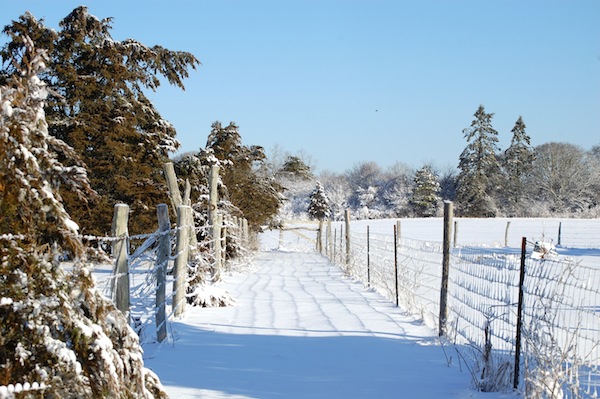 And when all else fails, curling up at home on the couch with a good book is an antidote to all those icicles and chapped cheeks. After the event, a friend of mine, who had bought her 12-year-old daughter her first cookbook at the signing on Saturday, posted a picture of her daughter stretched out on their couch, reading Fresh from the Farm. Looking at that photo, I felt so privileged to be the author of a little girl's first cookbook. What an honor! I hope that sweet girl has many fun and delicious cooking experiences ahead of her. But I'm pretty sure she does.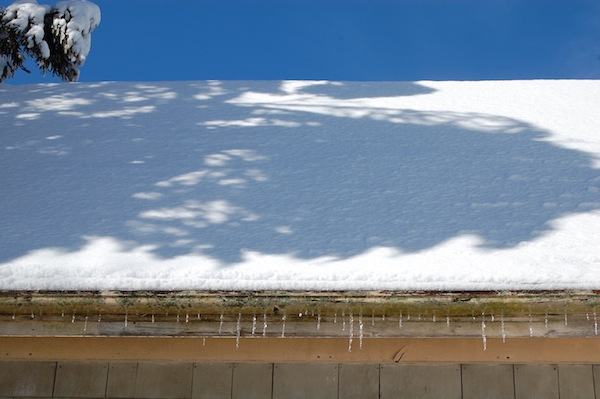 P.S. If you are looking for a signed copy of Fresh from the Farm, please visit or contact Bunch of Grapes. If you want a personalized copy, I can sign it at Bunch of Grapes and they will send it to you, no matter where you are.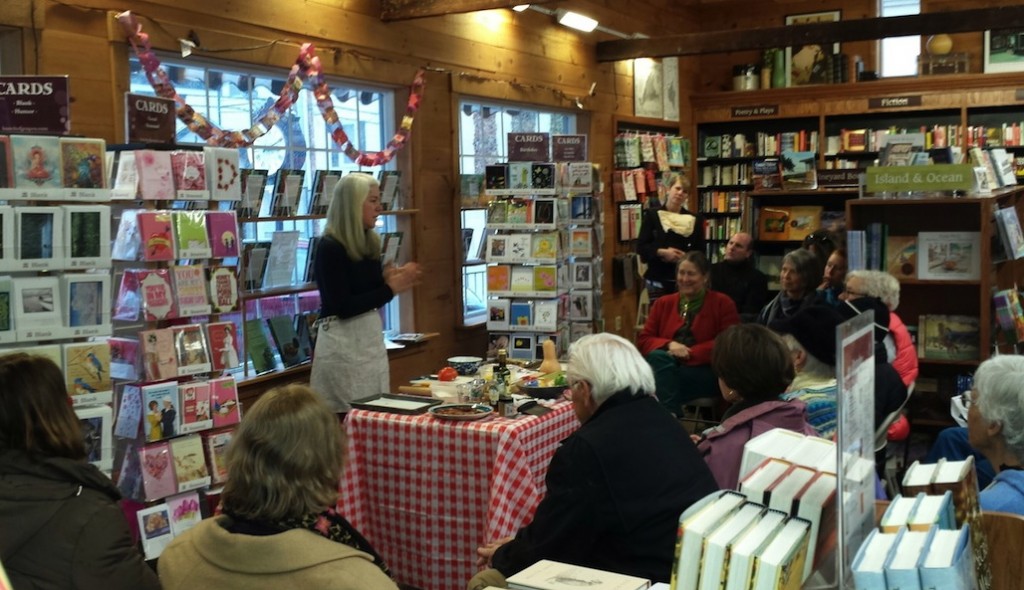 Photo above courtesy Barbara Welsh